Snatcher…Hold-upper…Akyat-bahay…Estafador…Takaw-Away…Druggie…These are just some of the tags that Jayson "Etong" Carmona has made from himself. His physical appearance will make people walk away. Tattooed body, tunnel earring, dark skin, scarred face. I can go on and on if my main objective is to see the negative side of "Etong". But that is just physical. Because even if I will not be able to convince you, even if you will not believe me, Etong is a good man. A changed man to be exact.
The classic cliche "do not judge a book by it's cover" is perfect for Etong. He is the type of person that makes you cringe. If you happen to see him, you will make sure that you have a tight grip on your bag, wallet or other personal belongings.
But the physical aspect of Etong did not hamper the people who never lost faith in him. These people who was used by the good Lord as His instrument to make Etong forget his crooked ways.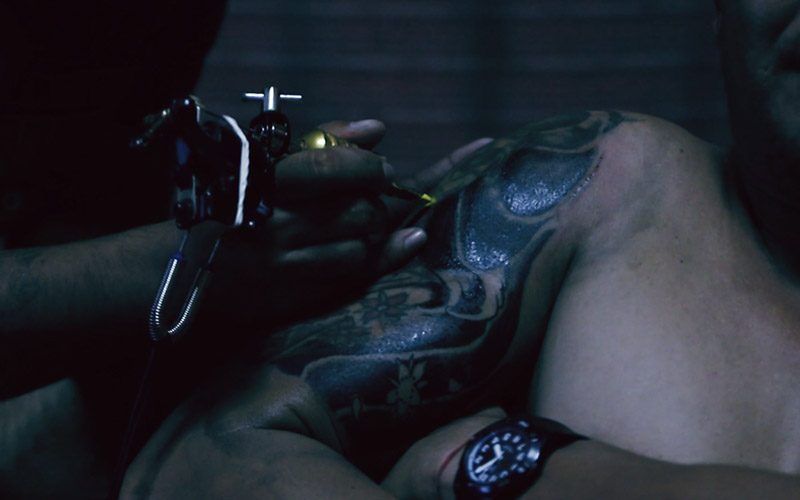 ANGELS IN DISGUISE. 
JD Miranda, despite his mother's warning to avoid Etong, he continued to befriend and influenced him to attend their church. Raymond Lee and Resley Belmonte, event photographers and videographers who gave Etong a break by giving him a chance to have a decent work. Etong may not think of this but I am sure that he considers these men as angels in disguise.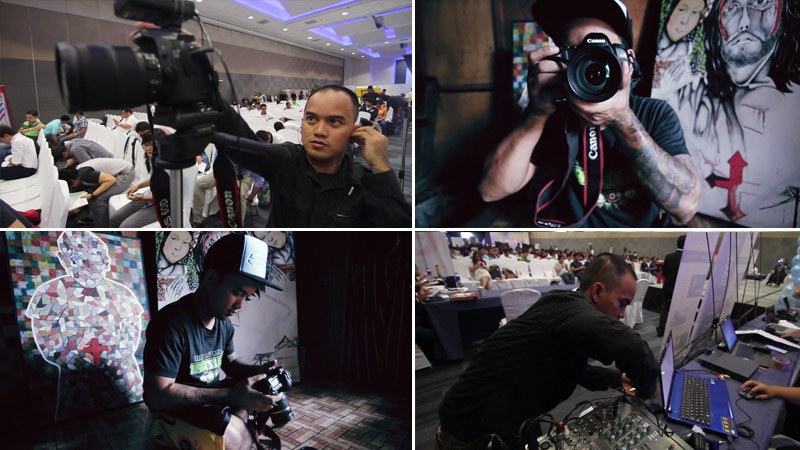 Working with Raymond in some our accounts and projects, you can really say that Etong is in good hands. Raymond himself possesses a heart of gold that makes him our favorite photographer and videographer. Resley on the other hand also guides and supports Etong when he purchased some of his artworks.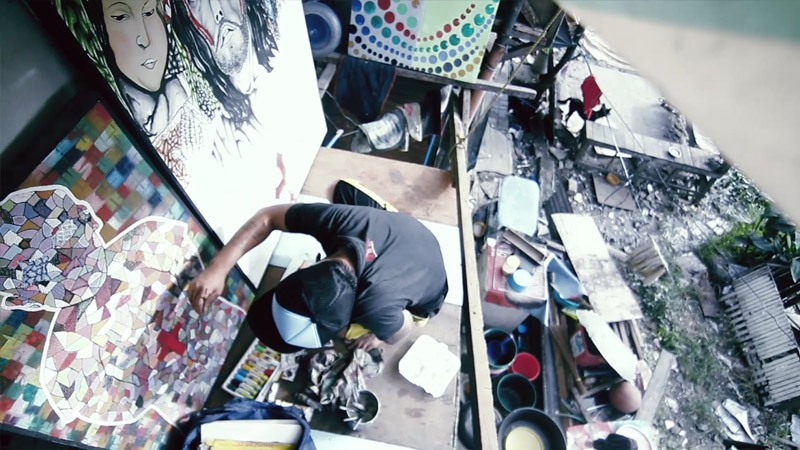 "Si Etong he works as a production assistant. Masipag sya at makikita mo talaga yun passion nya sa pagtatrabaho. Isang reason na din dito yung gusto nya talagang magbago. Kahit na sabihin mo na nakatira sya sa riles at yung impluewensya at tukso nandyan lang sa tabi, masasabi mong talagang ginusto na nyang magbago" shared Raymond. "Nag-focus din sya sa painting kaya naman talagang yung oras nya nagugugol sa kapaki-pakinabang na bagay".
ETONG'S OUTLET.
Etong started to be interested with music and arts and he asked JD Miranda how can he learn more. JD brought him to their church where he found his true calling. "Salamat kay JD kasi tinuruan nya ako mag music, and yung painting. Sa pagpipinta ko nailalabas ko yung mga saloobin ko. Nagkaroon ako ng outlet na sa ngayon, pinapakinabangan ko" said Etong.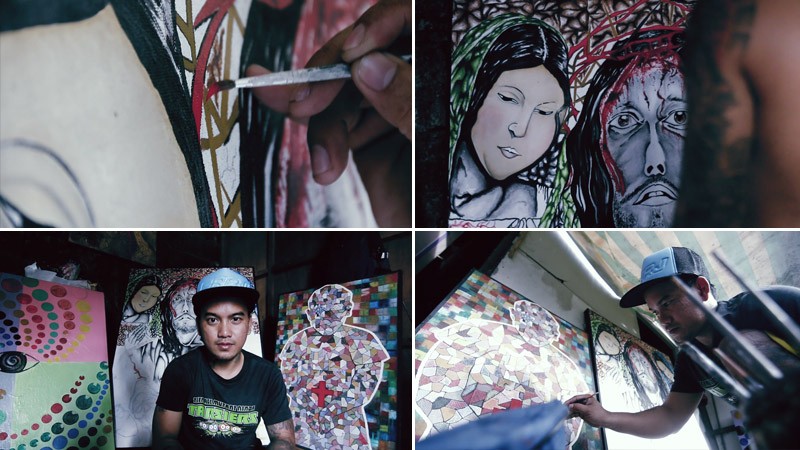 With renewed spirt and focus, Etong became a scholar and took up fine arts. He is also excited to use and express his fondness of painting using different medium.
"Huwag kayong mawalan ng pag-asa. May mga tao pa rin diyan na maaaring tumulong sa inyo. Bibigyan kayo ngpangalawang chance o tiwala nila. Huwag kayong makakalimot. Magdasal pa rin kayo, tumawag ka pa rin sa Kanya". 
Inspired as ever, Etong is thankful that he was able to change sooner than later because he knows that especially now, he can be on the top list for "Operation-Tokhang".
Etong hopes to have an art exhibit someday for people to see that a person like him can indeed change.