According to Phivolcs, there is no need to elevate Alert Level 2 at Taal Volcano just yet.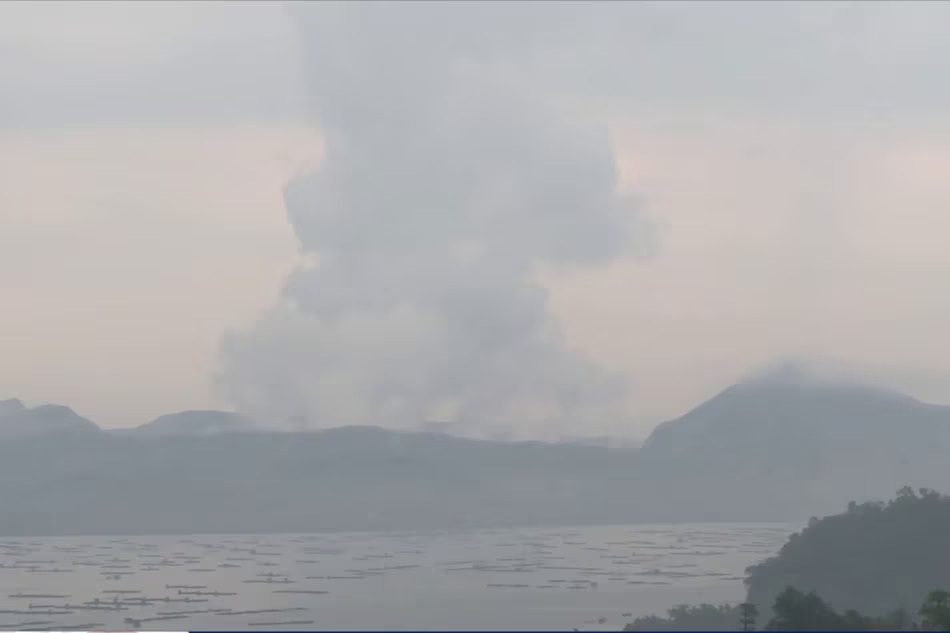 "At this time, there is no reason to raise the alert level from Alert Level 1 to Alert Level 2." Before we elevate the Alert Level to 2, we are also considering other factors, such as a rise in seismic activity and an inflated volcano, among others, according to Phivolcs director Teresito Bacolcol.
According to Bacolcol, Phivolcs will continue to watch Taal Volcano in case its increased activity leads to another eruption. "Once more, we are carefully watching the volcano. We will alert the public if the criteria are raised, according to Bacolcol.
On Sunday, Phivolcs reported that Taal was emitting at least 5,831 tons of sulfur dioxide per day, and that an upwelling of hot volcanic fluids was occurring near the main crater.
"The degassing that occurred yesterday (Sunday) is decreasing." The interaction of magma, water, and gas movement is known as degassing. This occurs when volcanic elements combine with water. Sulfur dioxide is produced during the degassing process" according to Bacolcol.
According to Phivolcs, the volcano's plume emissions surpassed 3,000 meters in height.
The authority stated that the probability of the vog reaching Tagaytay City cannot be ruled out.
"It will be determined by the winds." "There was a time when the vog reached Metro Manila, I believe last year," Bacolcol explained.
Taal Volcano island, particularly the main crater and Daang Kastila fissures, is off-limits due to the risk of a sudden phreatic eruption.
With additional report: Bella Cariaso, The Philippine Star