AUTO iCON, a premier auto group located south of Metro Manila, offers a wide range of nine different automotive brands. The company's mission is to provide accessible, attractive, cost-effective, and sustainable transportation options for all.
Recently, the new auto group AUTO iCON, held an event called "ICONIC DRIVE 2022" at Alabang Town Center, showcasing various car brands under its dealership chain. The President and CEO of Automotive Icon Inc., Dexter Co, was present at the event. He stated, "We are excited to officially launch AUTO iCON, the merger of Automotive Icon and Autospectrum. AUTO iCON will offer nine premium car brands from countries such as Germany, the US, China, Japan, and France, all available at our dealerships located in the south. Customers looking to purchase new vehicles can visit our event at Alabang Town Center, Corte de las Palmas and our team will be happy to assist them."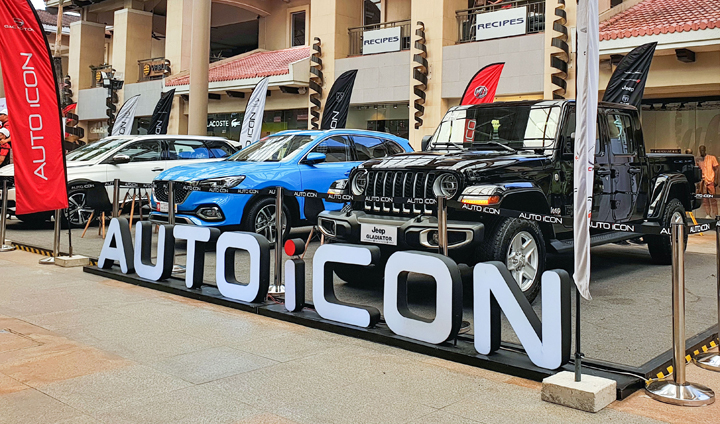 In September 2022, Automotive Icon Inc. solidified its position as a leading multi-brand car dealership after merging with Autospectrum Corp. The merger resulted in the formation of "AUTO iCON." As a new player in the Philippine car market, the company's strength lies in its diverse portfolio of iconic car brands.
AUTO iCON offers a wide range of car brands including Chrysler, Dodge, GAC Motor, Jeep, Mazda, Mercedes-Benz, Morris Garages, Peugeot, and RAM. The company provides a full spectrum of options from luxury premium, mainstream passenger vehicles, SUVs, pick-ups, light commercial vehicles, dedicated mobility, financing, parts and services.


AUTO iCON strives to surpass customer expectations and provide exceptional value for all stakeholders through its commitment to diversity and passion within the communities in which it operates. At the launch event for ICONIC DRIVE 2022, Vice President for Operations Cris Bofill stated, "This event offers a one-stop shop for clients to find the perfect vehicle from among nine brands, with new models, promotions, test drives, and premium services available." The AUTO iCON brand identity is established through a unique system of premium dealers, with strict guidelines in place to ensure consistency in messaging and customer service across all platforms. The goal is for the AUTO iCON experience to remain consistent and of the same high quality, regardless of where and when customers encounter the brand.