Swissôtel Clark, the newest vitality-inspired hotel in North Metro Manila, is introducing the first-ever Verona Brunch Club, a brand-new dining concept at its authentic Italian fun-dining restaurant, Ristorante di Verona. The Verona Brunch Club (VBC) will start serving patrons on October 9, 2022, exclusively on Sundays from 11:30 AM to 3:00 PM. Guests can savor a variety of menu items while enjoying the stunning views of the Zambales Mountain Ranges and sipping on free-flowing champagne. This upmarket brunch experience at Swissôtel Clark is sure to be a memorable one.
Verona Brunch Club is the perfect place to enjoy a leisurely breakfast with friends and family. The elegant ambiance, with its balmy mid-morning setting and lively dining experience, is sure to impress. The stunning surrounding vegetation and elaborate terrain patterns will help you relax and unwind as you take in the breathtaking views of the Zambales Mountain Range. Don't forget to bring your sunglasses and prepare for a sunny morning at Verona Brunch Club.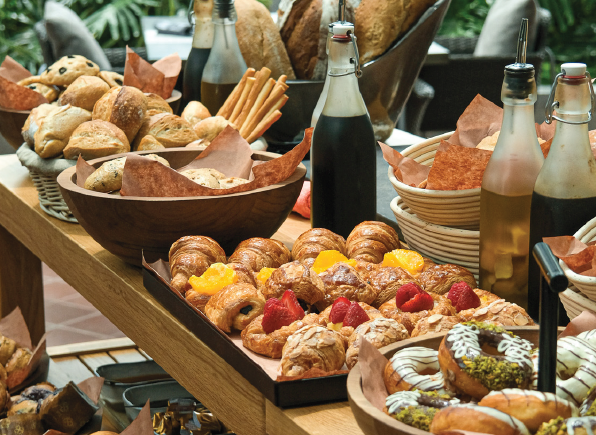 The outdoor area at Ristorante di Verona can accommodate a maximum of 100 people, providing a sense of exclusivity to brunchgoers. The spacious yet elegant setting is sure to make your brunch experience memorable.
At Ristorante di Verona, the lively outdoor setting is enhanced by a live DJ performance on the deck. While enjoying a variety of table games with your friends, let the cheerful music transport you to a place of fun and relaxation. A designated game master is on hand to ensure that your experience is enjoyable, or you can play with your friends for a participatory morning. In addition to the relaxed and pleasant service, our professional staff is here to ensure that your brunch experience is a memorable one.
Savor an authentic and flavorful Italian brunch at Verona Brunch Club, where you can transport yourself to a classic and modern setting in Verona, Italy. Unlimited options are available, including fresh oysters as an appetizer, porchetta served with marble potatoes and seasonal vegetables, and a mouthwatering beef carpaccio to whet your appetite. For the main course, try the tender beef tenderloin served with Ristorante di Verona's very own balsamic wine reduction. The restaurant even keeps a 25-year-old Modena balsamic vinegar, which is used mainly in reductions and stored according to a century-old tradition.
The Ristorante di Verona also provides a variety of free-flowing drinks to complete the dining experience. There is nothing better than a breakfast with drinks, so both visitors and customers can indulge in their favorite mimosa or champagne or pick from the carefully crafted wines or cocktails to suit their palate. Toast your way to the popular drinks at the bar by choosing from among the more than 300 wine options at Ristorante di Verona.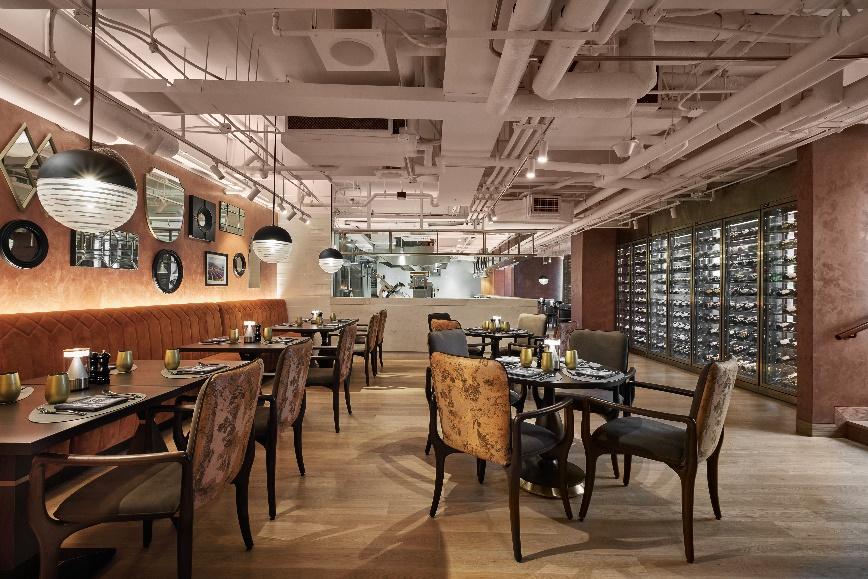 The Verona Brunch Club offers a full dining experience with free-flowing cuisine, champagne, and all other alcoholic and non-alcoholic beverages for a starting price of PHP 8,888+. Free-flowing food and alcoholic beverages are also options, starting at PHP 4,888+, while free-flowing food and non-alcoholic beverages begin at PHP 3,888+. Children aged 6 to 12 can join the Verona Brunch Club for PHP 1,944 and up.
The best new location in Clark to enjoy the ambiance, music, and cheering is right here. The first of its sort in Clark, the authentic Italian cuisine is served at Ristorante di Verona, which also provides a full brunch experience.
Swissôtel Clark, the newest resort in northern Metro Manila, officially opened its doors on March 1, 2022. The resort offers 372 rooms and suites, as well as a total of 10 dining options. Nasi, Kai, and Spice are specialty restaurants located on the ground floor of Hann Casino, offering Filipino, Korean, and Asian cuisines. Bar 20 is the resort's newest nightlife venue, featuring a mixology-focused drink menu and themed events. There are also several nearby restaurants for visitors to explore.
Swissôtel Clark offers a variety of dining options for its guests. MARKT, the signature European all-day dining restaurant, pays tribute to the atmospheric marketplaces of Europe with its open-plan, plaza-style dining concept.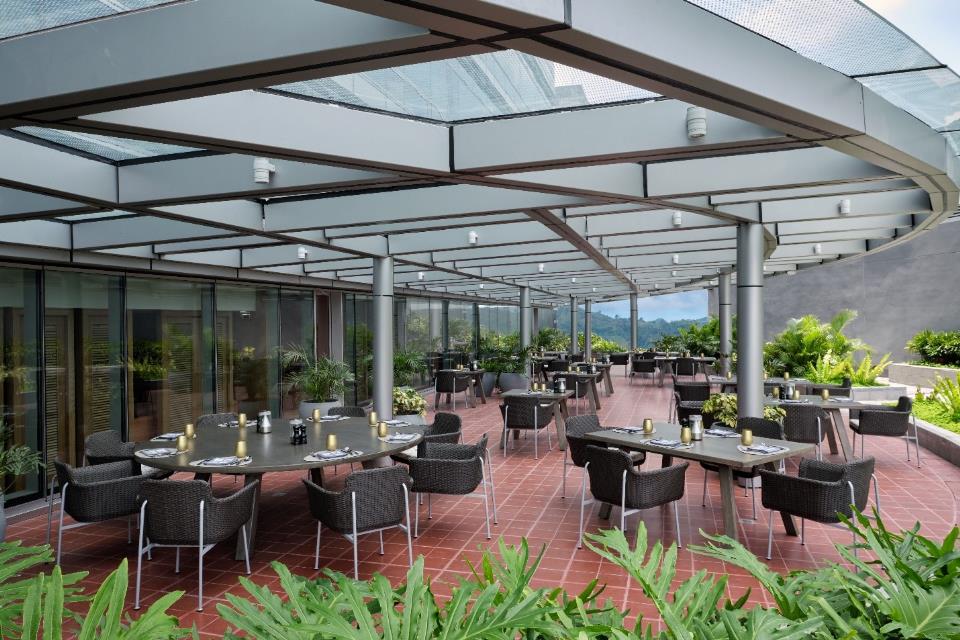 The Atrium, located adjacent to MARKT, is a laidback lobby lounge where guests can enjoy a variety of vitality-infused drinks or coffee, as well as a selection of over 40 artisan gin and tonic collections – one of the biggest in the country. Oma's Dessert Bar, located next to The Atrium, is the perfect place to satisfy your sweet tooth. Swiss Tropic, located on the 5th floor of the hotel, offers delicious food platters and breathtaking views of the Zambales Mountain Ranges. Swissôtel Clark, with its mantra of "life is a journey," aims to help guests live well through its vitality offerings, including rooms, food, amenities, and activities around and within the hotel. Swissôtel Clark is located at Lot 2A, Lot 2B, Lot 2E1 Manuel A. Roxas Highway corner Claro M. Recto Clark Freeport Zone, Pampanga 2023.