Hollywood actor Nicolas Cage claims that when he was invited to play a version of himself in the upcoming comedy-action movie "The Unbearable Weight of Massive Talent," his first response was a categorical "no."
The film serves as a love letter to the actor and his four-decade-long career. As the ageing actor Nick Cage, Cage struggles to find new roles. He accepts the invitation to perform at a wealthy fan's birthday party in Europe out of desperation in exchange for a $1 million check.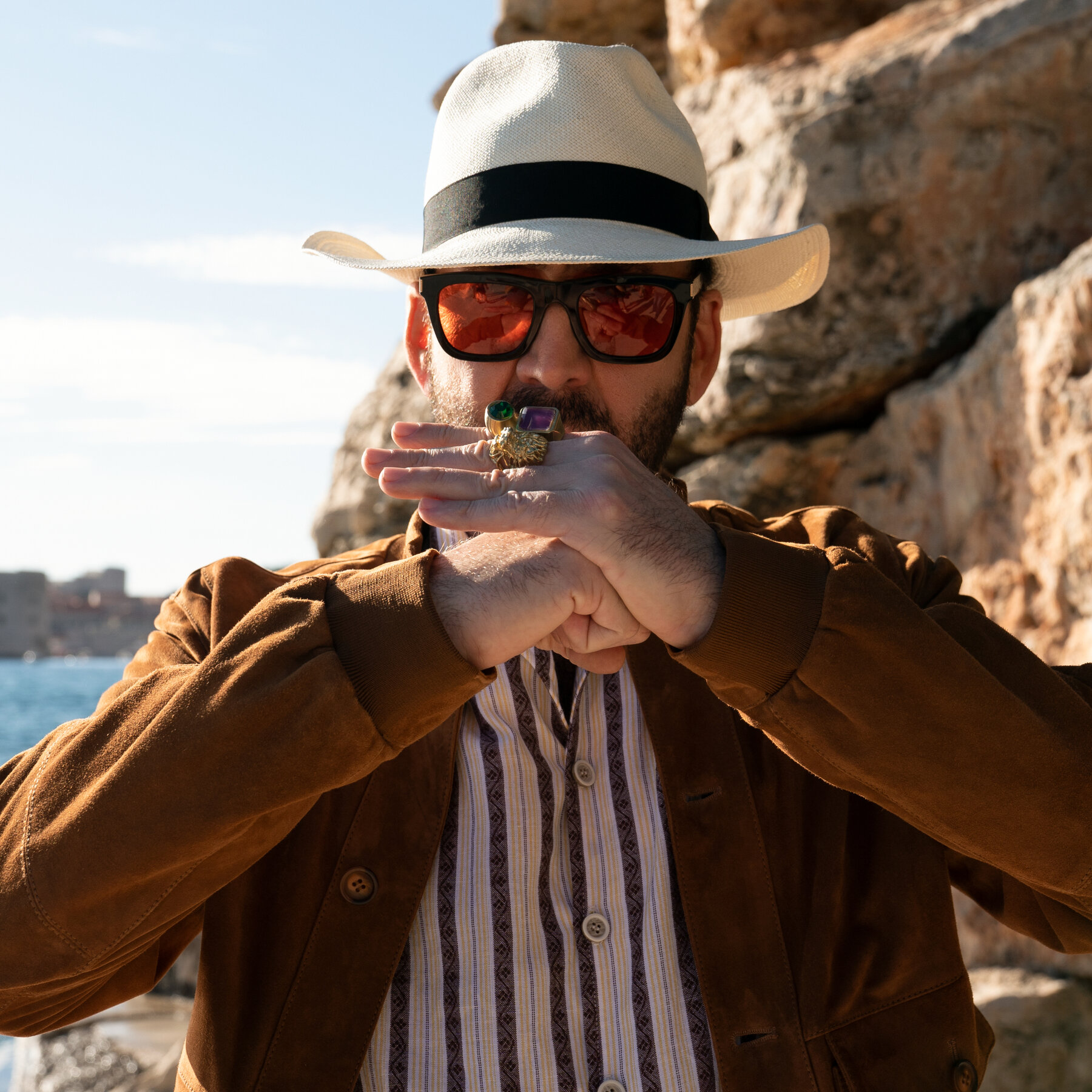 Unbeknownst to him, the fan is a criminal, and two CIA agents enlist Cage to eliminate him. When Cage and his target become friends over a shared love of movies, the mission becomes more difficult, and Cage's daughter and ex-wife find themselves in the center of the controversy.
Tom Gormican and Kevin Etten, the film's co-writers, hoped against all chances that Cage would accept the role.
"I responded, 'No, no, no, no.' No muscle in my body instructed me to portray myself in a film. It was frightening. It was a high-wire performance, Cage told Reuters, adding that he changed his mind after receiving a letter from Gormican, who also directed the movie.
"I was concerned that it would be mocking, like an Andy Samberg Saturday Night Live routine. However, he wanted to show a movie with characters who weren't merely cartoons but also more real, sensitive, and likeable."
"Massive Talent" honors Cage's extensive career while also finding inspiration in his outrageous off-screen behavior and public-facing personal life.
The main difficulty, according to Gormican, "was that you're taking some true things from Nicolas Cage's life that have been highly covered, on the financial issues, where he's at in his career, and then some things that were completely works of fiction that affected the real Nicolas Cage."
We needed to strike a balance between who we were presenting to the public and who he actually was.
Although the principal character in the movie and his alter ego, a younger "Nicky," are made up, Cage claimed that some elements of his own life were incorporated into the plot.
"I enjoy being goofy at home, the comedy. I enjoy amusing my wife. I enjoy making my sons laugh. I always had a quirky sense of humor, and I believe that the humor in the movie is similar to the humor I have at home.
The global cinema release of "Massive Talent," which also stars Pedro Pascal, Lily Sheen, Tiffany Haddish, Neil Patrick Harris, and Sharon Horgan, starts on April 20.