President Ferdinand "Bongbong" Marcos Jr. led the opening of the Philippines' biggest and most prestigious international trade show on agribusiness, food and fishery on Thursday, October 6, 2022 at the World Trade Center Metro Manila in Pasay City.
After a two year hiatus, AgriLink celebrates its 27th year with on-site exhibition and seminars that will also be available through the organization's social media.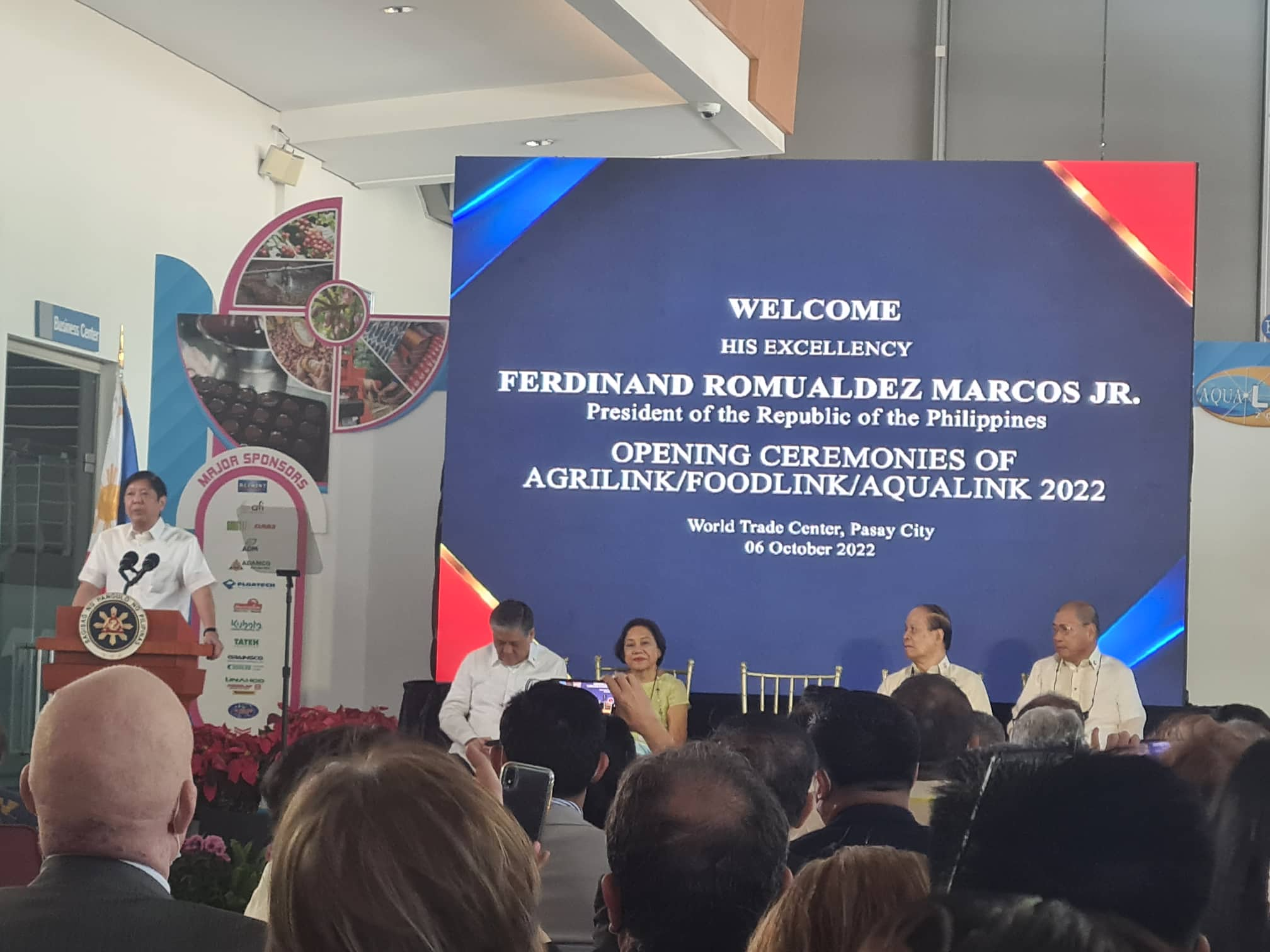 With no less than the Republic of the Philippines as the guest of honor, the president delivered keynote message that consisted three major components: the 27th International Agribusiness Exhibition & Seminar or AgriLink 2022; the 21st International Food Processing, Packaging & Products Exhibition or FoodLink 2022; and the 16th National Fisheries Exhibition & Seminars or AquaLink 2022.
This year's theme is "Inclusive Growth in Agribusiness Chain: Key to Stability". This is timely and relevant considering the president's priority for the country to have food security and stability.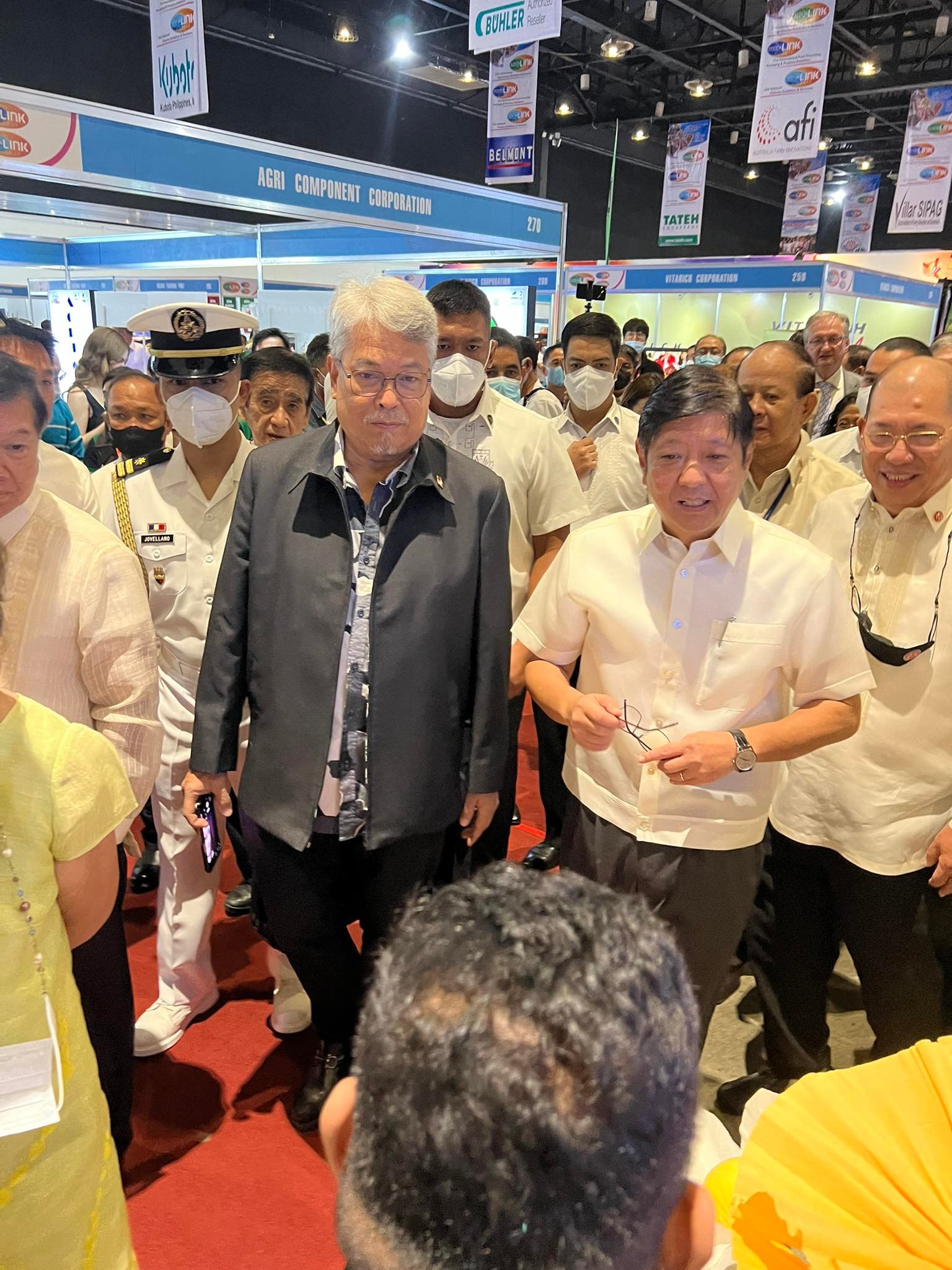 AgriLink is organized by the Foundation for Research Linkage and Development Inc. (FRLD), a non-profit organization that traces its roots to a group of agribiz advocates.
"We are slowly inching our way into the groove of the new normal. With people's health as our number one priority, we are adjusting accordingly to deliver the best showcase of agribusiness products, information, technologies, market linkages and promotion despite the ongoing pandemic. This year our on-site exhibition and seminars will be made more visible and accessible through social media," FRLD said.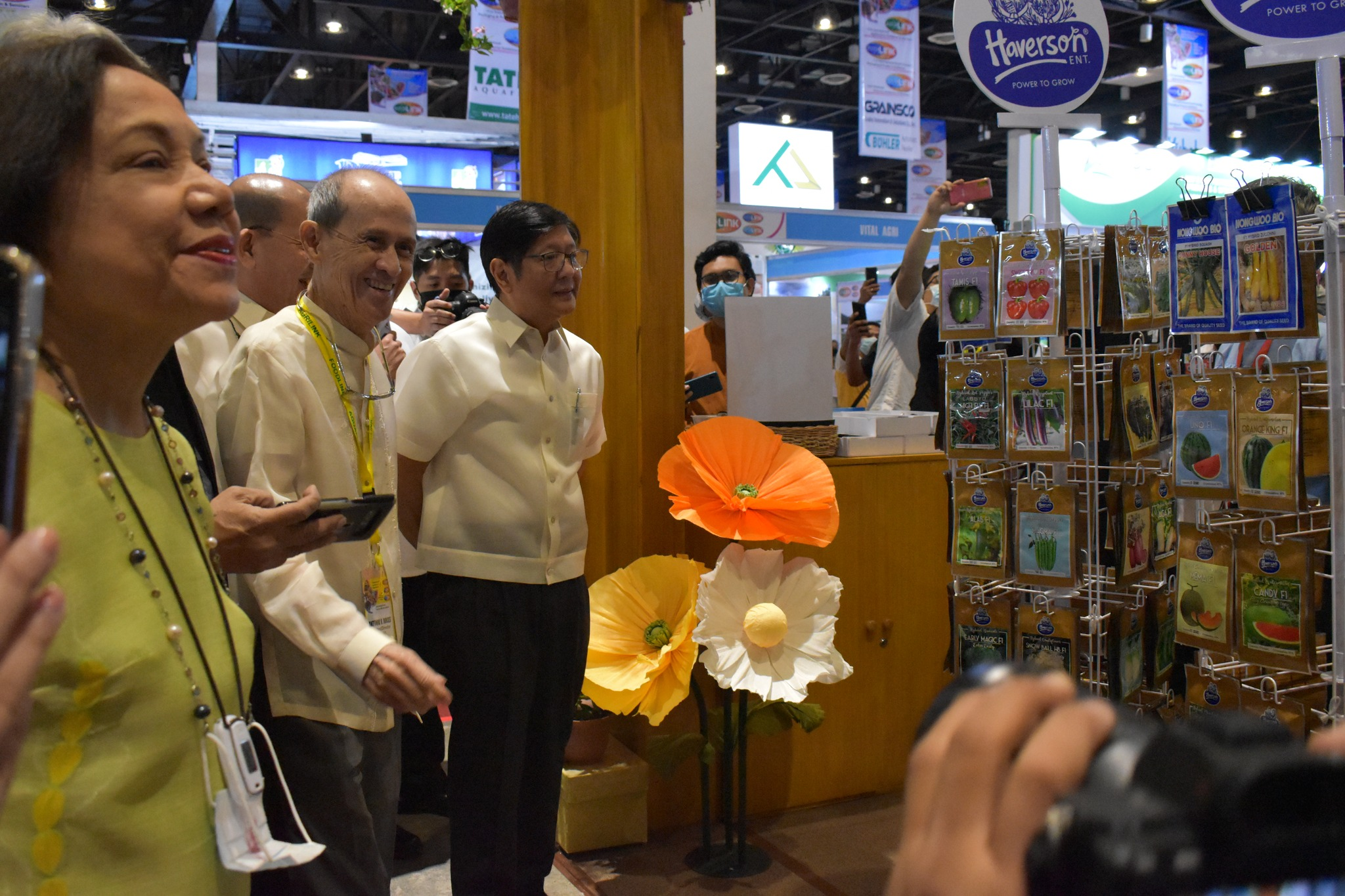 Exhibitors include the Philippine Seed Industry Association (PSIA), the country's largest organization of private and public seed companies, will have a pavilion at #Agrilink 2022, showcasing varieties of seeds and relevant technologies for strengthening the productivity and livelihood of our fellow farmers, agribusiness owners, and agriculture enthusiasts.
The Philippine Chamber of Agriculture and Food Inc. (PCAFI) will have its regular "PCAFIHAN" confab at #Agrilink 2022, this time exploring and discussing food security and sustainability.
PCAFI is a non-government organization that advocates for a sustainable and globally competitive Philippine agribusiness industry that meaningfully contributes to the country's economy.