Despite two years absence in the agri-exhibition scene brought about by the adversities and disruptions caused by the COVID-19 pandemic, AgriLink is now celebrating its 27th year with on-site exhibition and seminar.
And no less than the Philippine President, Ferdinand "Bongbong" Marcos led the opening, much less to make a grand entrance coming from a two-year hiatus from face-to-face event.
During his keynote speech during the Agrilink/Foodlink/Aqualink 2022 at the World Trade Center in Pasay City, Marcos stressed the importance of accelerating efforts to improve the country's agricultural industry. Marcos also pledged to take all initiatives that would help transform the Philippines as a "leading agricultural resource hub" in the world.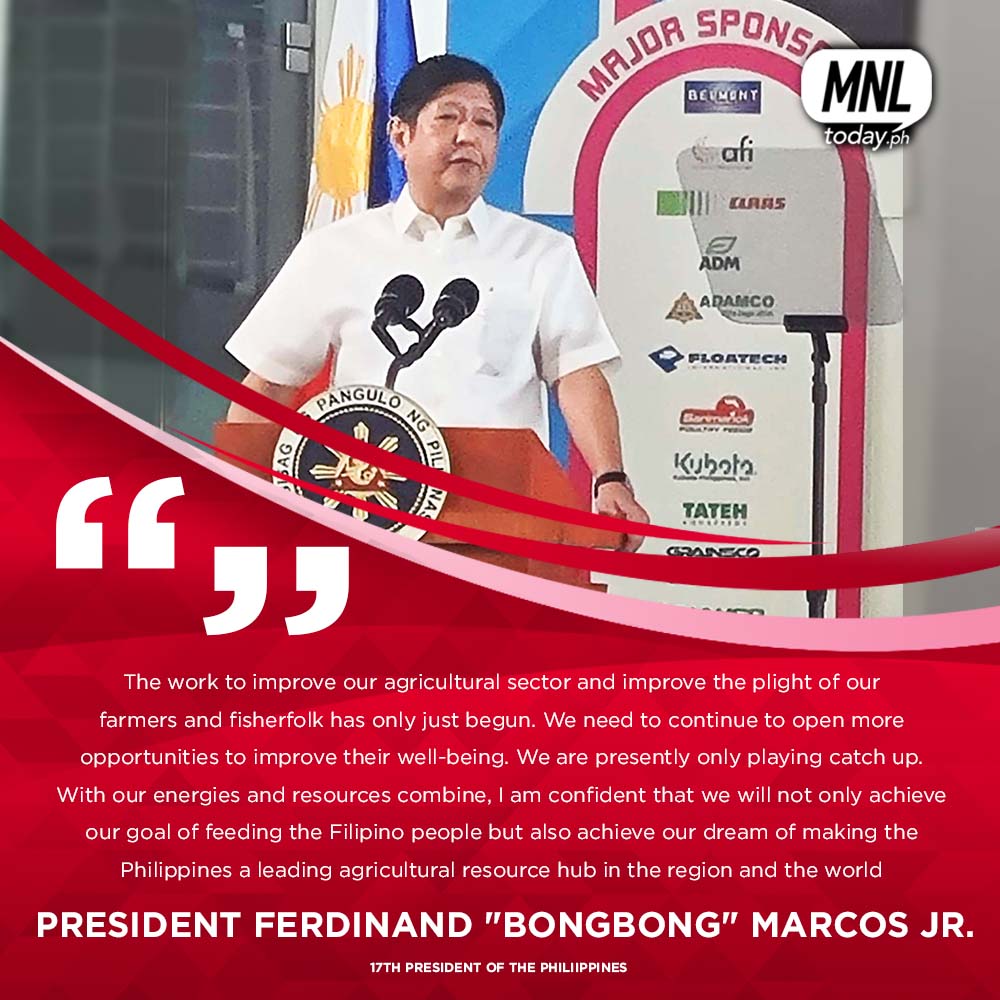 Marcos said he had decided to take on the portfolio as Agriculture secretary, in a bid to ensure the stability of food supply and prices in the country.
He reiterated his plan to pursue partnerships for the development of the agricultural sector, noting that having a "more resilient" and "more robust" agriculture is key to economic prosperity.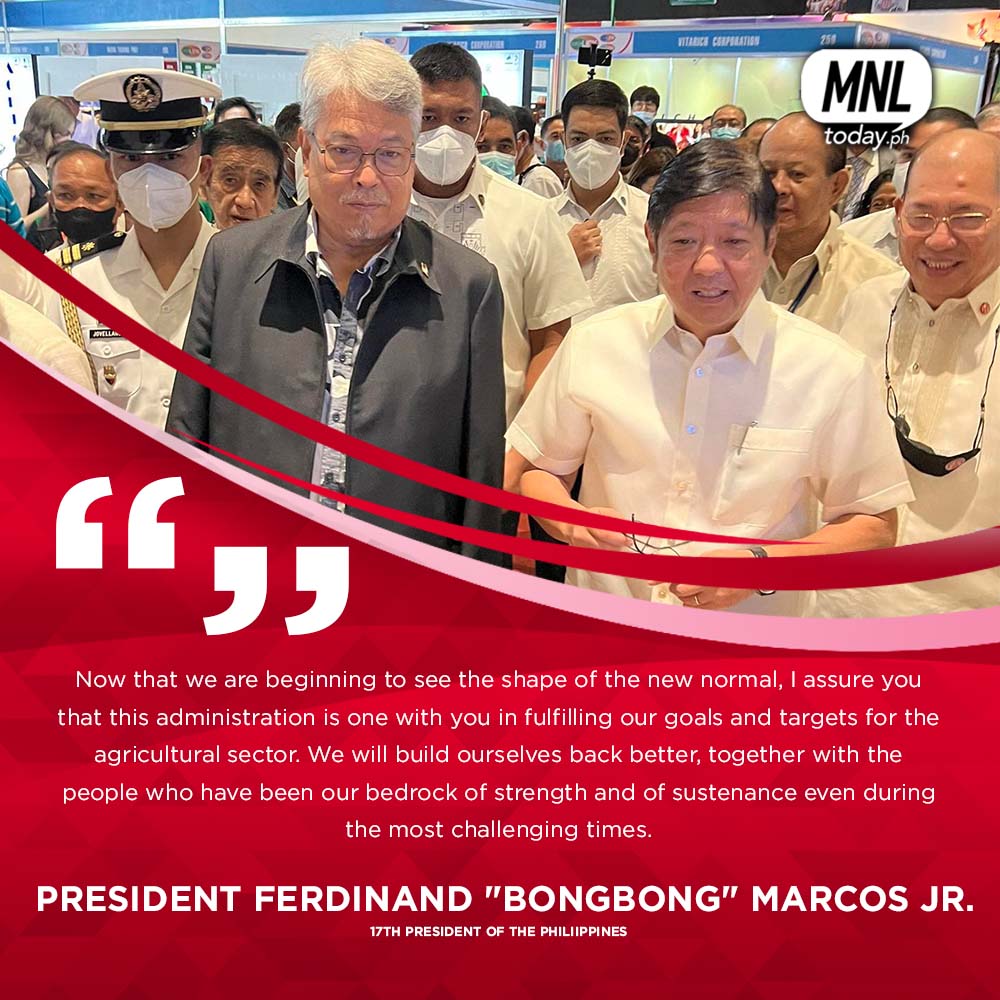 Marcos ensured that his administration would continue assisting and alleviating the plight of the farmers, fisherfolk, and livestock farmers and breeders who he hailed as the country's "great unsung heroes."
"Because of them we have food on our tables, because of them we have the sustenance we need to pursue our endeavors for the betterment of our nation," Marcos reiterated.
Marcos said the government is currently implementing programs and offering assistance to the farmers, fishermen and livestock growers to improve their welfare. He also commended the organizers and participants of the 27th Agrilink/Foodlink/Aqualink trade fairs, saying it is an honor to work with them in pushing for "holistic" approaches that will help advance the agricultural industry.
The Agrilink/Foodlink/Aqualink 2022, organized by the Foundation for Resource Linkage and Development, is the country's largest, most influential and internationally recognized trade exhibition on agriculture, food and aquaculture
Over 500 indoor trades, retail booths and outdoor booths showcasing agribusiness products that includes ADM Animal Nutirion featuring UltraPak and Ocialis, information, technologies, market linkages, promotion, equipment and services are participating in the three-day agribusiness exhibition that will be held from Oct. 6 to 8.