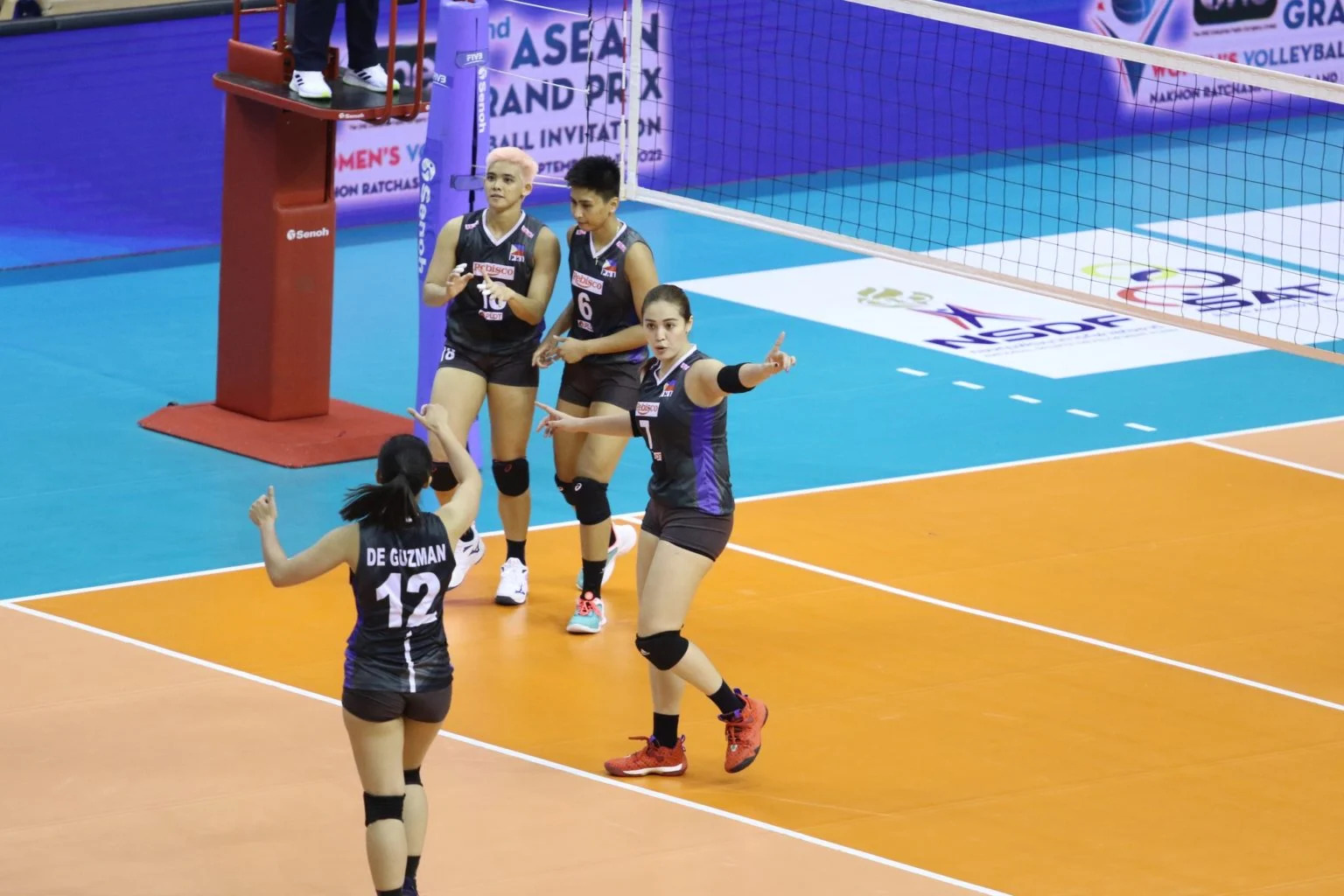 The Philippine women's national volleyball team were unable to secure a podium finish in the 2nd ASEAN Grand Prix, as the team lost to Indonesia 24-26, 22-25, 23-25, in Chatchai Hai at Nakhon Ratchasima, Thailand on Sunday.
In a virtual clash for the third match, the Philippines took in three narrow set losses to omit a medal for the first time during the tournament.
Prior to this, the Philippines had earned back-to-back third-place finishes in the two legs of the 2019 ASEAN Grand Prix.
Indonesia, on the other hand, accepted bronze after finishing as runners-up in the two previous competitions.
When the Filipinas reached set point first in the opening salvo, 24-23, off of ace Jema Galanza, they had a chance to set the tone early. They were represented by Premier Volleyball League powerhouse Creamline Cool Smashers.
However, the Philippines' fortunes were turned around by three straight points from Indonesia, two of which came from blocks on Tots Carlos and Michele Gumabao.
Following a Jeanette Panaga block, the score in Set 2 read 22 all.
But Indonesia once more uncorked three unanswered points, which were capped off by a mid-rally challenge for a net fault by the Indonesian.
The match was won, giving Indonesia a commanding 2-0 lead.
Once more threatening to take a set in Set 3, the Philippines snatched a 23-22 lead late after an Indonesian wide hit.
However, a second 3-0 run prevented the Philippines from winning the frame.
As a result, the Philippines' three games in the pocket tournament were all defeats.