The fans have waited for 3 years for this season to arrive. But finally, 'Stranger Things' season 4 has released its two split volumes, containing 7 episodes in the first part and 2 episodes in the second volume.
Stranger Things is a blockbuster Netflix series that started to air on July 15, 2016. This series is set in the 1980's in the fictional town of Hawkins, Indiana. This primarily revolves around a group of young friends who follow various supernatural events that affect the town. The show is mainly cast by Millie Bobby Brown as Eleven, Finn Wolfhard as Mike, Noah Schnapp as Will, Caleb McLaughin as Lucas, Gaten Matarazzo who plays Dustin, and more. Stranger Things is from the creative minds of its Directors, Matt and Ross Duffer. 

This season is said to be the biggest and the most challenging season that Stranger Things has ever released. As written in a letter of the Duffer Brothers to the fans "With nine scripts, over eight hundred pages, almost two years of filming, thousands of visual effects shots, and a runtime nearly twice the length of any previous season, Stranger Things 4 was the most challenging season yet, but also the most rewarding one."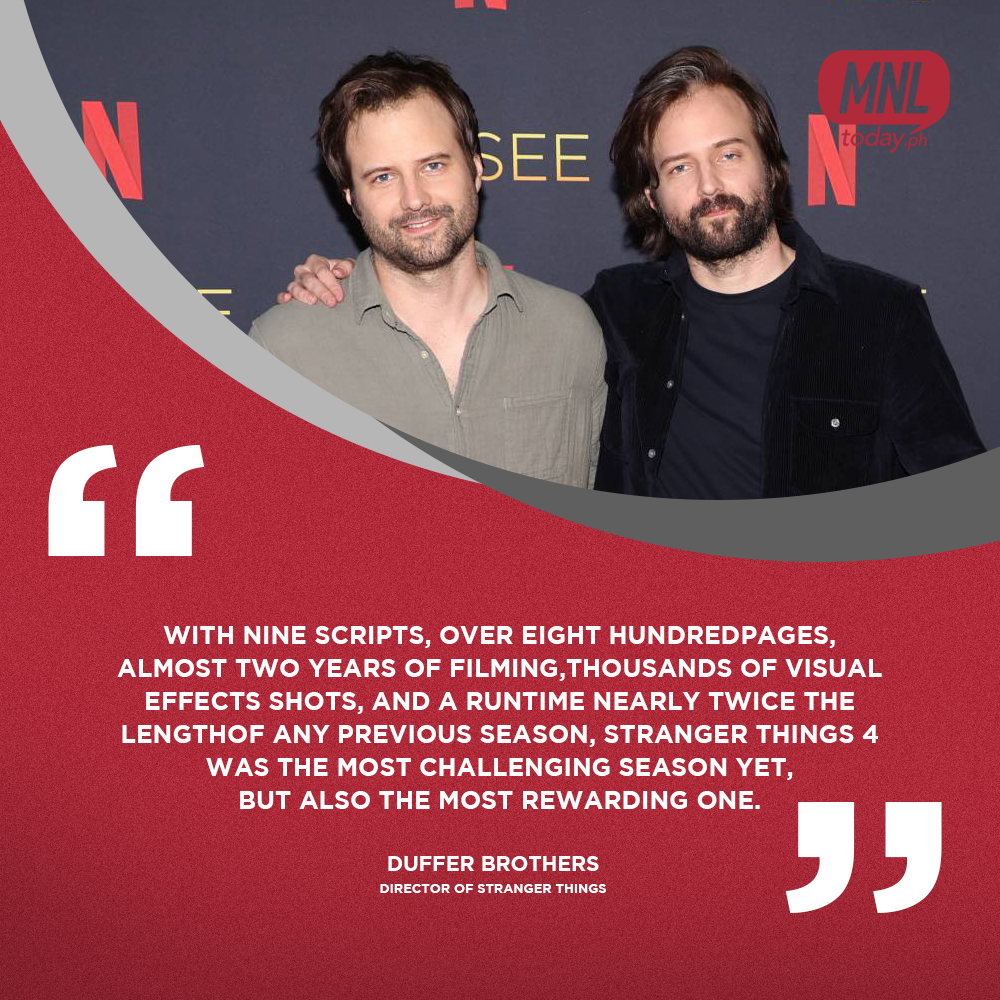 They also addressed the question of the fans why this season was split in two volumes, unusual to its previous season. According to the Duffer brothers, "Given the unprecedented length, and to get it to you as soon as possible, season 4 will be released in two volumes. "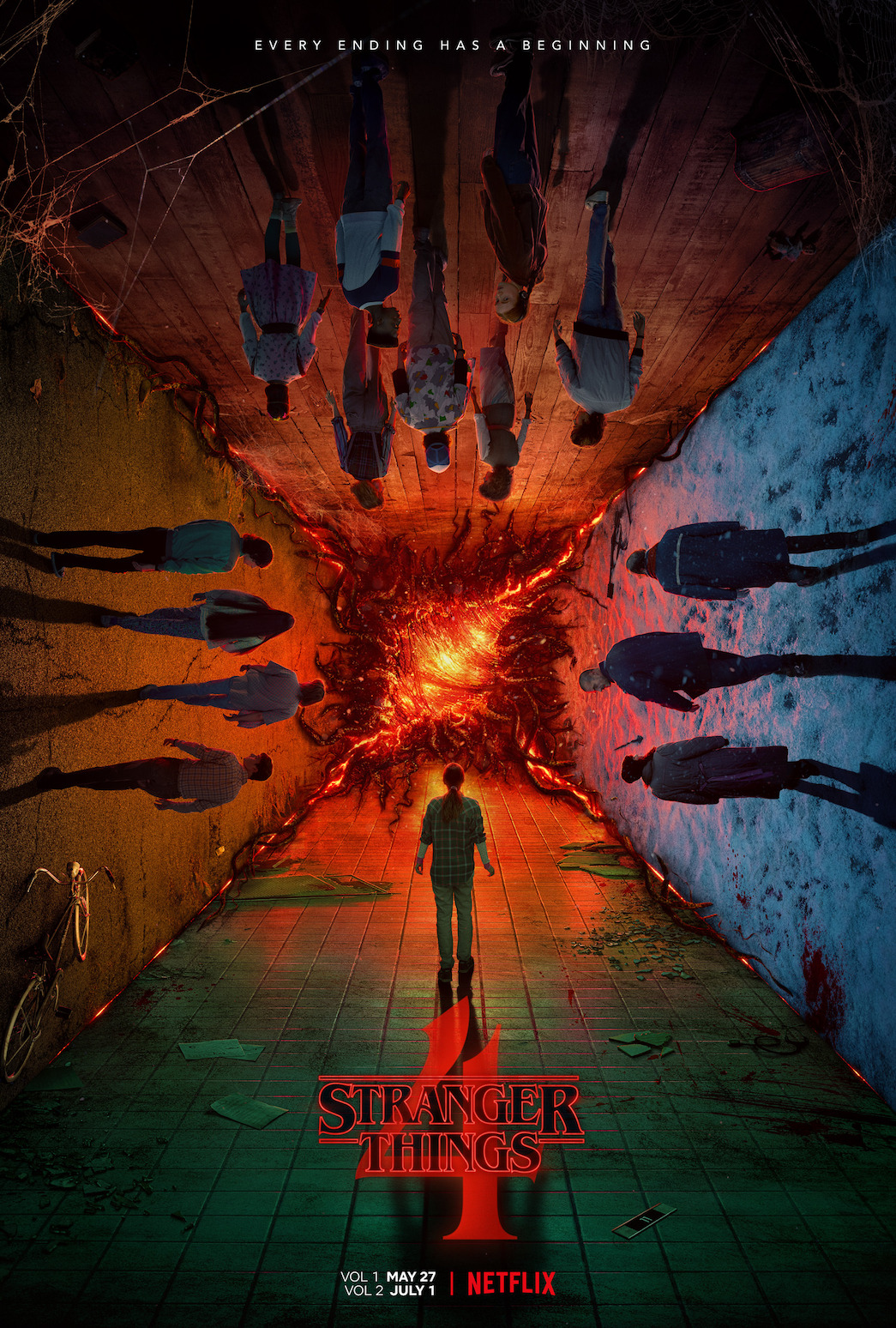 As per the fans who already finished Season 4, this is the biggest and the scariest season of Stranger Things. New characters were introduced to the series, including Vecna who came to be the main antagonist, and the reason for all the 'strange things' that happened and are happening to the town of Hawkins. New places were also discovered, new stories were unfolded and new challenges were about to be taken. Season 4, is currently and continuously making noise on social media sites worldwide.
Image Source: www.netflix.com