After a long time, Wooga Squad is having a short vacation trip. The official poster for In the Soop: Friendcation was released on Thursday July 7, 2022 by IN THE SOOP Official twitter account.
Wooga Squad is known to be a group of friends composed of popular actors, singers and producer, BTS' Kim Taehyung, K-drama actor Park Seo Joon, Choi Woo Shik, Park Hyung Shik, and rapper-producer, Peakboy. Their friendship started when the said artists starred on a K-drama series Hwarang: The Poet Warrior Youth, which aired from December 2016 to February 2017, and have been close friends behind cameras since then.
In the Soop: Friendcation will be a 4-episode series that will show the Wooga squad's relationship as friends while spending their free time with each other on a vacation.
The premiere episode will be launched on JTBc and DIsney+ Channel on July 22. Disney+ will be the established streaming platform for the series however it will be available in selected countries for the time being- Korea, Japan, Malaysia, Thailand, Indonesia, and Singapore. The series will be aired for four weeks, releasing episodes every Friday of the week.
The series is said to be available worldwide after its premiere in Korea, but an exact date of airing is set to be announced soon.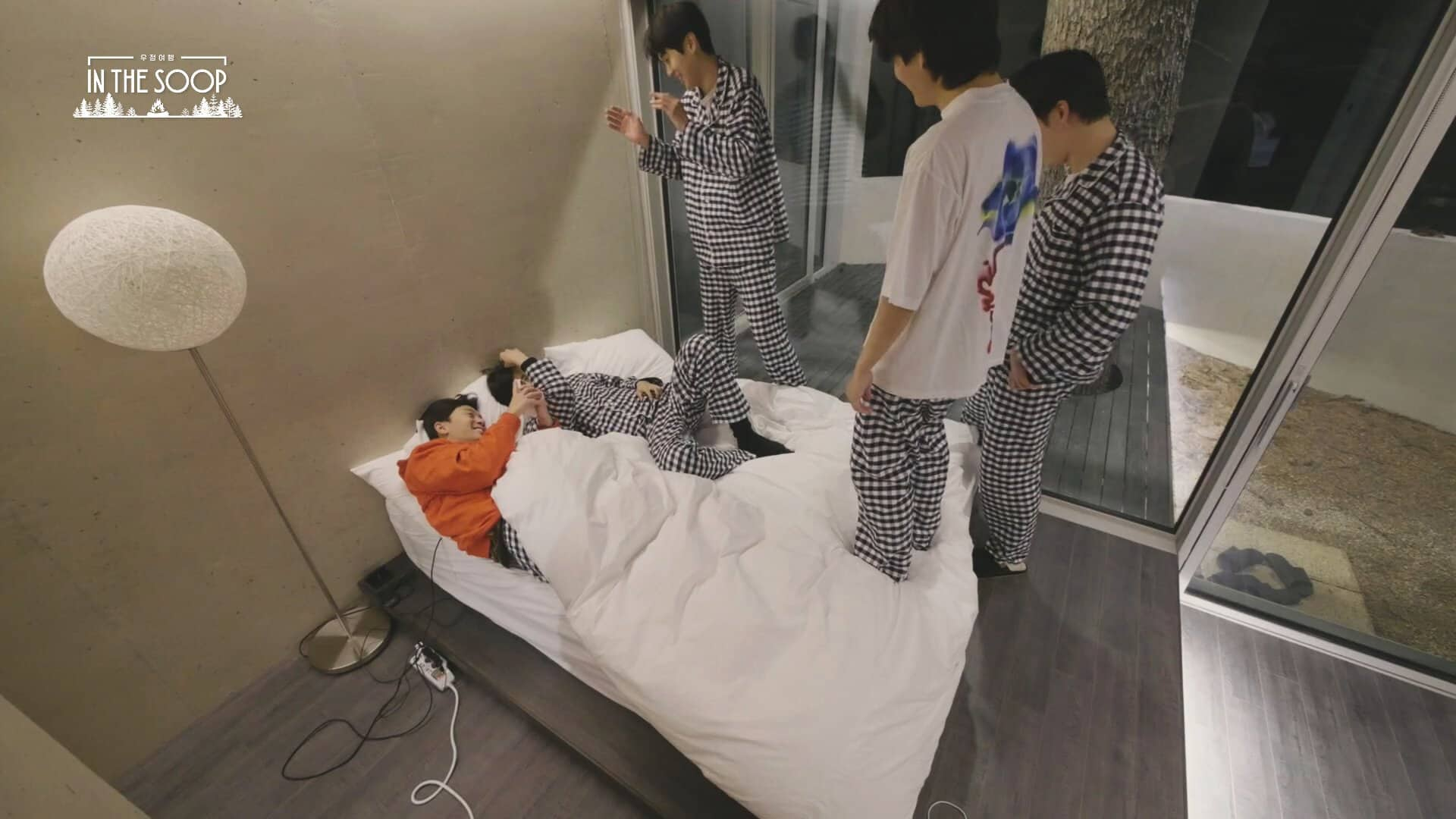 In the Soop Series has been airing since 2020, and was made to feature celebrities having their break from their busy schedule in a private place or forest (which means "soop" in Korea), relaxing, unwinding and enjoying their time. The series has already aired three seasons, featuring two idol groups BTS and Seventeen.
BTS had the first season in August 2020 and third in October 2021, while Seventeen had their own version in the second season last October 2021.
Fans have been enthusiastic about this squad's upcoming series vacation and looking forward to the show to set in.
Image Source: twitter.com/INTHESOOP_TV