San Miguel Corporation (SMC) has reached its goal of removing over 1 million metric tons of silt and solid waste from the length of the Tullahan River ahead of the schedule drawn up with the Department of Environment and Natural Resources (DENR).
As of June SMC's clean-up teams have rid the river of an accumulated total of 1,029,257 metric tons of silt and waste, roughly equivalent to close to 70,000 dump trucks. Having met its target, SMC's team will soon be moving on to its next mission: to clean up rivers belonging to the Marilao-Meycauayan-Obando River System (MMORS) in Bulacan.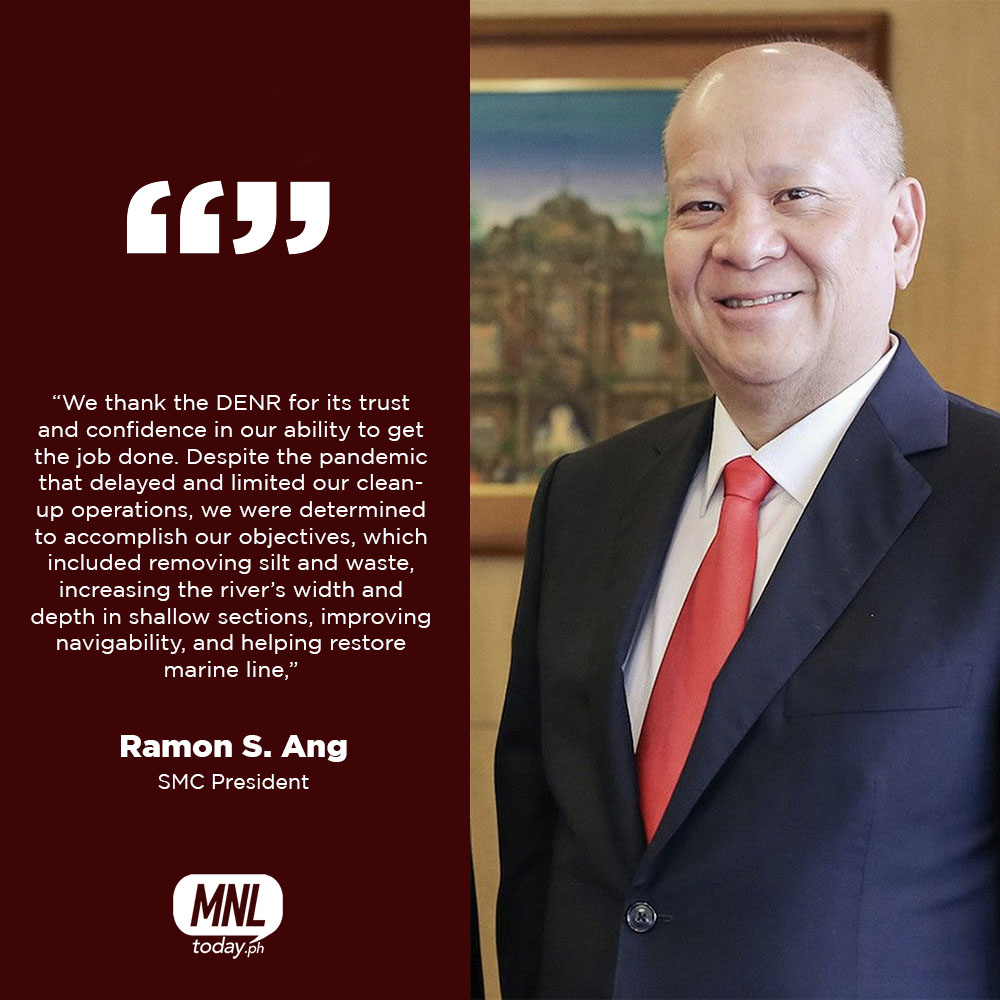 SMC started the P1-billion Tullahan program together with the DENR in February 2020, to complement the ongoing Manila Bay rehabilitation project. Work, however, was interrupted by the pandemic and only began in June, after the easing of pandemic restrictions.
SMC was one of the companies that answered the DENR's call to the private sector to clean tributaries leading to the Manila Bay, as these were identified as major sources of solid waste, including plastics. The company is undertaking the project at no cost to the government or taxpayers, and is part of its larger sustainability initiative to clean up major river systems and coastal areas throughout Luzon–to help mitigate some of the impacts of climate change, in particular, flooding.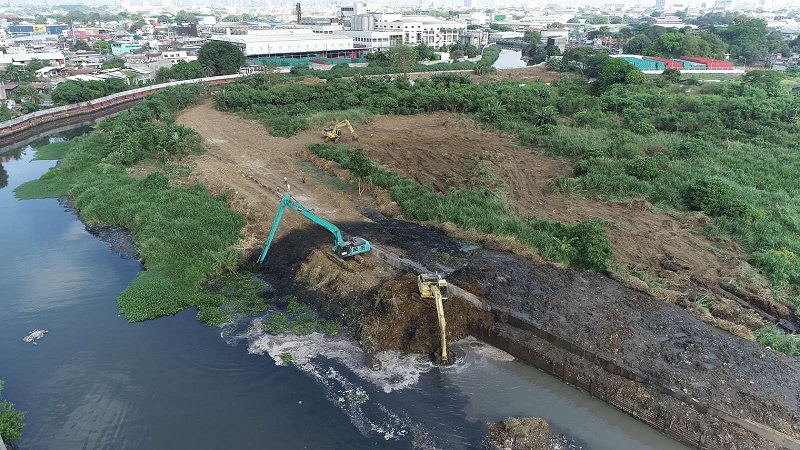 SMC's clean-up of the Tullahan River has significantly reduced severe flooding in Navotas, Malabon, Valenzuela, and Caloocan. Hydrographic or depth surveys conducted before and after dredging showed that sections of the river that used to only measure one to three meters in depth, are now more than three to five meters deep.
The increased depth improves river flow and capacity to carry floodwaters out to the Manila Bay. In the last two years, areas around the river have reported lesser incidences of severe flooding. Whenever there was any flooding, waters were observed to subside faster than usual.
Following the dredging plan laid out by the Department of Public Works and Highways (DPWH), SMC's river clean-up operations covered an 11-kilometer stretch from the Manila Bay in Navotas to NLEX in Caloocan City.
Since the project's start, SMC has continued to accelerate the pace of the cleanup by investing in more equipment and hiring more personnel.
Dredged wastes are sorted and transported to DENR-accredited and assigned disposal sites.
Image Sources: Tatler, SMC, CNN