For artist Nick Vera Perez, there is no better time than today. The prolific singer has finished two new albums and is set to release them this year. "Paghilom ng Sugat," his fourth album, has nine tracks, all composed by Adonis Tabanda. All the songs are in Tagalog and available in digital format this month.
Meanwhile, Nick's fifth album contains hymns for our Lord. Called "Jesus Christ, My Only Savior," the album will be released in October 2022, his birth month, as part of his ten-album contract. For his tenth, he plans an all-hit album, "Thank You," that will showcase all the hits from each album.
LAGING IKAW VIDEO HERE
Nick Vera Perez's first album, "I Am Ready," was released under Warner Music Philippines and garnered him a nomination for Best New Male Artist in 2017. His second album, "NVP1.0: NVP1's More!," was released last September 1, 2021, with the carrier single "Laging Ikaw," which hit one million streams in five weeks. His third album, released on September 30, his Christmas album, created a global buzz when he gave a jazzy interpretation to "Holy Night."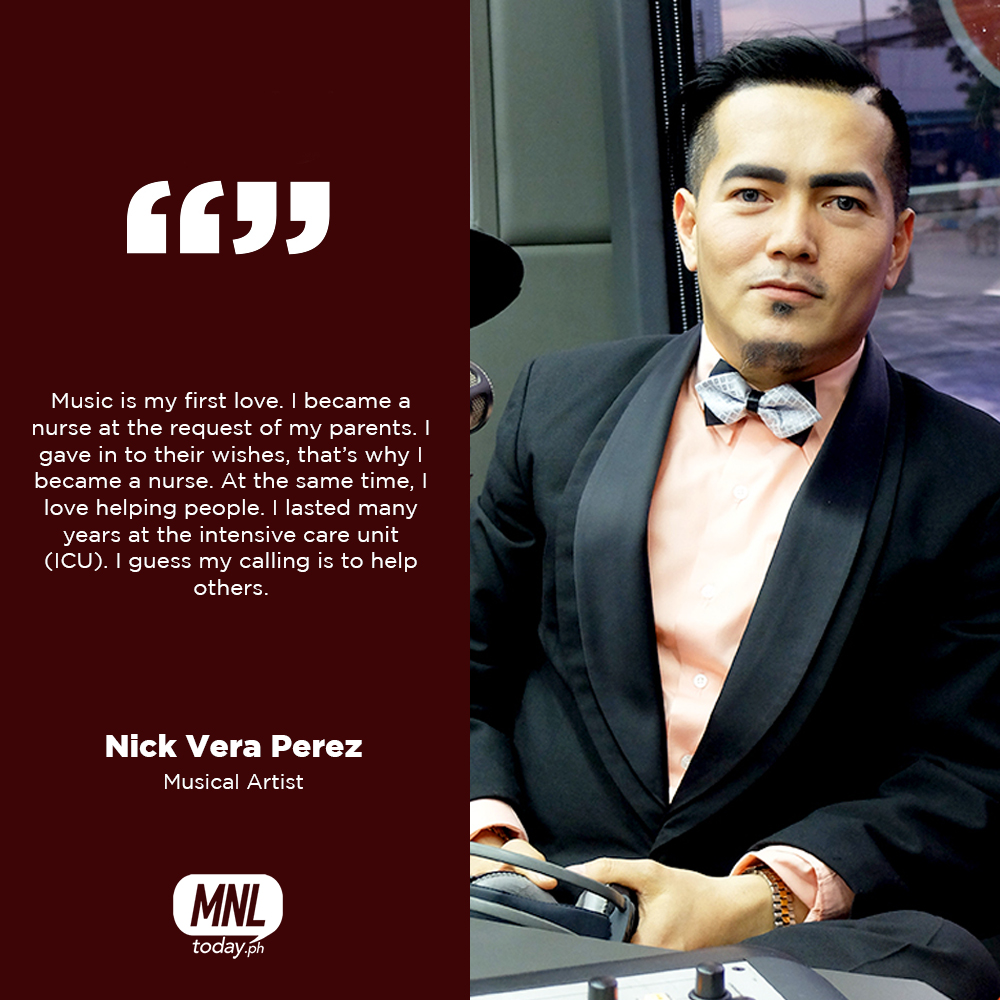 Vera Perez is set to perform once more in a concert in Manila this December. It will serve as the comeback concert of Vera Perez after an almost three-year hiatus. Details of the formal event will be announced on www.nvp1worldonline.com.
Image Sources: wish1075.com,