Cignal TV and the University Athletic Association of the Philippines have launched the 18 UAAP student reporters who will be delivering a comprehensive coverage of the much-anticipated games for Season 84. These correspondents will bring you the stories from the exciting games that will be played initially inside a bubble due to the pandemic.

Manuel V. Pangilinan, chairman of the MVP Group of Companies, has guaranteed quality viewing experience for all.
According to him, "Cignal and Smart are privileged to cover the UAAP games for the first time. We are just as excited as the athletes and the fans. We wish to assure the league that we live to our responsibility of raising our coverage and broadcast quality to a much higher standard to be the best coveror of the UAAP games ever."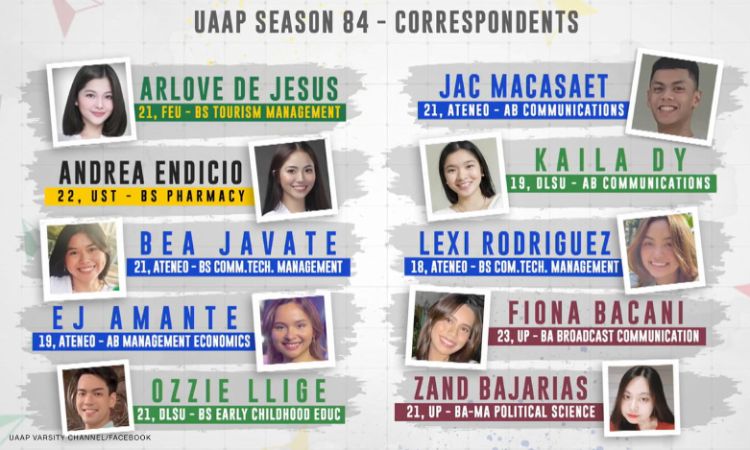 The correspondents group underwent rigorous training over the last few weeks from "OG" UAAP anchors like Boom Gonzalez and Mico Halili who are part of this season's powerhouse pool of anchors and analysts, including professional athletes and coaches.
Collegiate sports fans can catch the live coverage of the UAAP Season 84 via One Sports (free-to-air), in high definition on the UAAP Varsity Channel (pay TV), and Cignal Play (OTT streaming). Smart will also be digitally streaming the UAAP events on its Smart GigaPlay app.
Sources: malaya.com.ph
Image Sources: mb.com.ph, teampilipinas.info, cnnphilippines.com