The Philippine National Police (PNP) is ready to implement again the stricter health protocols against coronavirus disease (Covid-19) in Metro Manila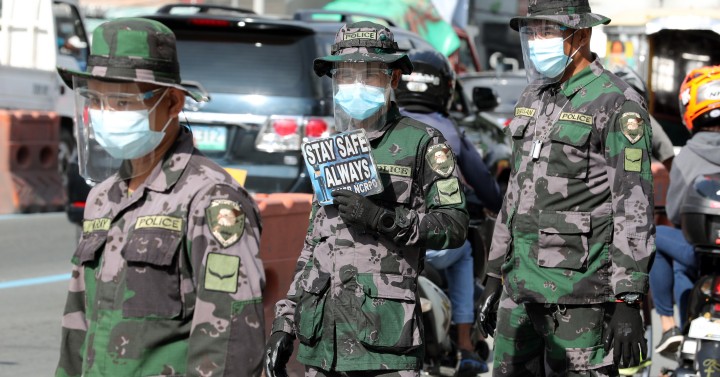 This, after the Inter-Agency Task Force for the Management of Emerging Infectious Diseases (IATF-EID) decided to place National Capital Region (NCR) from the current Level 2 to a more stringent Alert Level 3 from Jan. 3 to 15 as the country saw a spike in Covid-19 infections.
"Our mandate is to make sure that the restrictions are properly implemented. We will closely coordinate with the IATF and the LGUs (local government units) as well," PNP chief Gen. Dionardo Carlos said in a statement Saturday night.
The Department of Health (DOH) on Saturday reported 3,617 new infections, a huge increase from only 288 new cases recorded on Dec. 23, 2021.
The DOH also confirmed 10 new cases of the Omicron variant, with three already recovered.
Under Alert Level 3, establishments or activities may operate or be carried out with a maximum of 30% indoor venue capacity for fully vaccinated persons only and 50% outdoor venue capacity, provided that all establishments' staff are properly vaccinated against Covid-19.
Intrazonal and interzonal mobility are still permitted, although LGUs may apply appropriate limits, which should not be more stringent than those imposed under higher alert levels and subject to the oversight, monitoring, and assessment of their respective Regional IATF.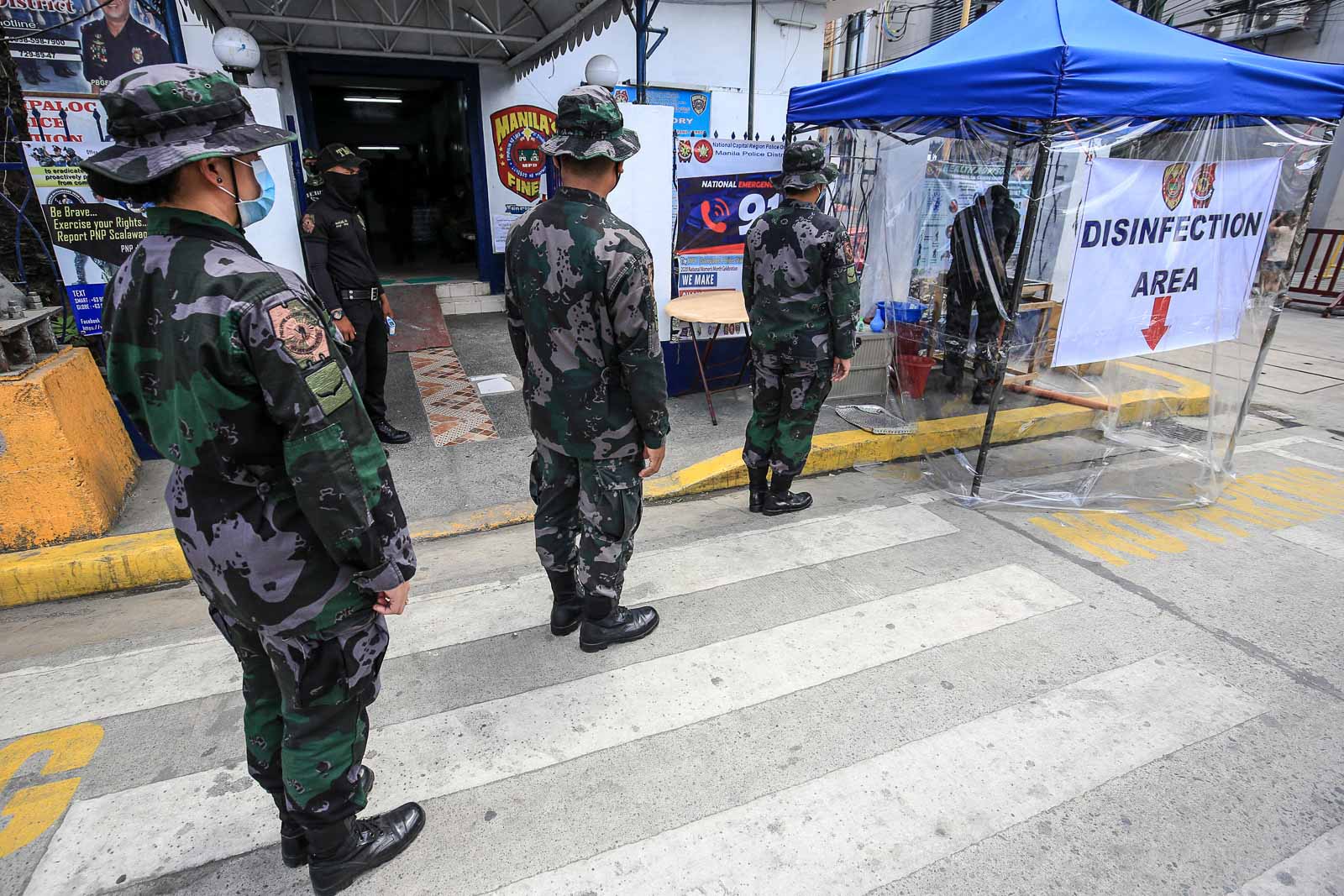 Those under the age of 18 and members of the vulnerable population must be granted access to vital products and services, as well as employment in approved industries and offices, in compliance with existing labor laws, rules, and regulations. Individual outdoor workouts for people of all ages, regardless of comorbidities or immunization status, are also permitted.
All implementing agencies have been told to make sure that all protocols are followed and that minimum public health requirements are met, particularly in confined and crowded locations and during close-contact activities.
Carlos believes the tougher alert level status will be criticized, but that the police force has a responsibility to enforce the limits, emphasizing the need of adhering to minimal public health requirements.
Security staff in companies, he added, may act as force multipliers by ensuring that health standards are followed to the letter.
"Police personnel can't be in every public place at all times. Given this limitation, the assistance of private security officers is a major boost," he added.
Carlos also the PNP is also ready to enforce granular lockdown in specific areas with a relatively higher number of Covid-19 cases.
"This is a proven approach. The residents in the area are given much attention. The movement is controlled, but the possibility of spreading the virus is lesser," Carlos said.
Carlos said the PNP is also prepared for contingencies arising from the possibility of other regions being placed on stricter alert levels.
"The PNP will not take this lightly even if some areas don't have any confirmed transmission yet of the Omicron variant. Placing NCR under Alert Level 3 can help us to control the movement and unnecessary gathering of people," Carlos said.
"As to putting border checkpoints, this will be up to the discretion of the LGUs," he added.
He reminded the public anew not to be complacent, saying wearing of face mask and observing physical distancing are still the best practices in preventing the further spread of the virus.
Meanwhile, the PNP said its active cases of Covid-19 have also climbed to 52, with 14 new infections recorded that raise the total of 42,285 confirmed cases.
The police force also logged one new recovery, bringing the total recoveries to 42,108, while the death toll still stands at 125.
The PNP's 215,764 personnel have been fully vaccinated while 8,809 have received their first dose and some 1,537 remain unvaccinated.
Carlos said they continue to provide helpful information about the vaccine benefits to convince their unvaccinated personnel to get their Covid-19 jabs. (PNA)
With additional report: pna
Image sources: inkl and pna