President Rodrigo R. Duterte has signed into law a measure that aims to improve coordination among agencies concerned with overseas Filipino workers (OFWs) and OFW affairs.
In a ceremony at the Rizal Hall in Malacañang Palace, Duterte signed Republic Act 11641 also known as "An Act Creating the Department of Migrant Workers". Duterte likened OFWs to the country's national hero, Jose Rizal, for being the lifeline of the Philippine economy.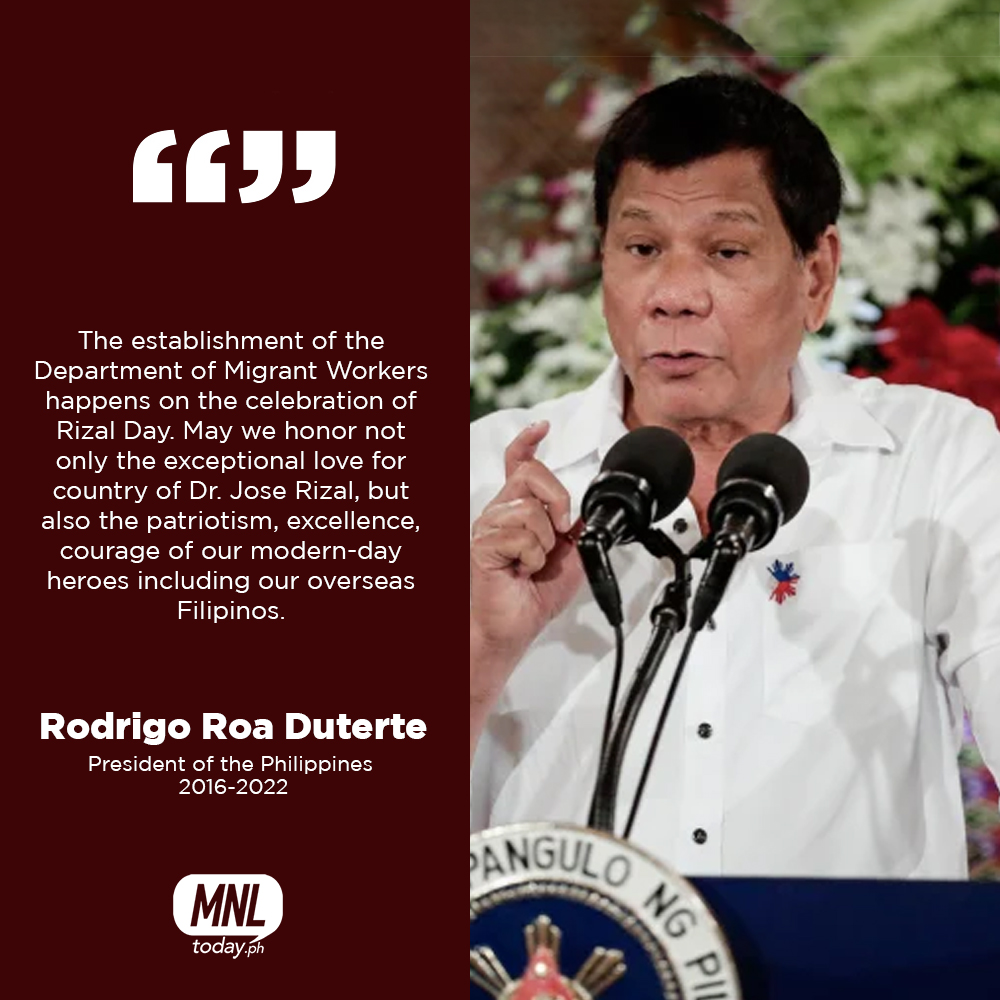 The creation and establishment of the Department of Migrant Workers is one of Duterte's priorities after he certified it as an urgent bill in March. The chief executive has repeatedly pushed for the passage of a bill mandating the creation of the Department of Migrant Workers, even mentioning it in his final State-of-the-Nation Address on July 26 this year.
"I also ask Congress to pass a law creating the Department of Migrant Workers and Overseas Filipinos kailangan po ito (we need this) because they are suffering not on — they suffered not only yesterday but they are still suffering now with so many inadequacies, in both our government response including the monetary assistance — to ensure that there is a department that is solely focused on addressing the needs and taking care of the welfare of our countrymen abroad," Duterte added.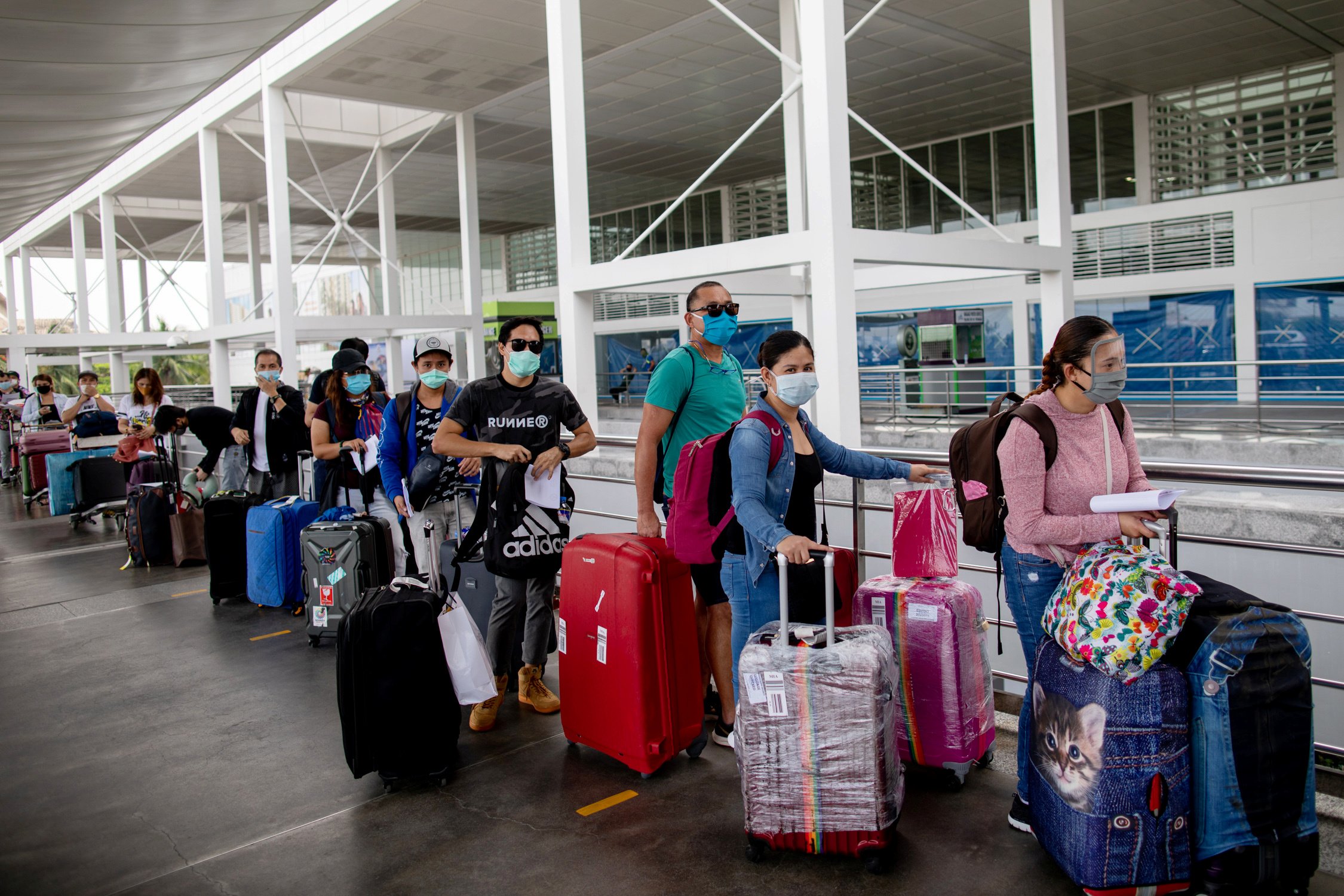 The Department of Migrant Workers is expected to benefit an estimated 2.2 million Filipinos abroad, based on the 2019 Survey on Overseas Filipinos released in 2020 by the Philippine Statistics Authority (PSA).
In the same event, Duterte also signed into law the PHP5.024 trillion national budget for 2022, which will be used for the country's Covid-19 pandemic response and recovery operations after the onslaught of Typhoon Odette.
With additional reports: pna.gov.ph, Azer Parrocha
Image Sources: globalnation.inquirer.net, nbcnews.com, manilatimes.net