In a year dominated by continuing challenges brought on by the COVID-19 pandemic, San Miguel Corporation (SMC) emerged as Top Employer of the Year at the 2021 Asia CEO Awards–besting other major Philippine conglomerates across several criteria, including outstanding leadership, improving employees' professional careers, providing recognition, talent development, social commitment, and promoting work-life balance.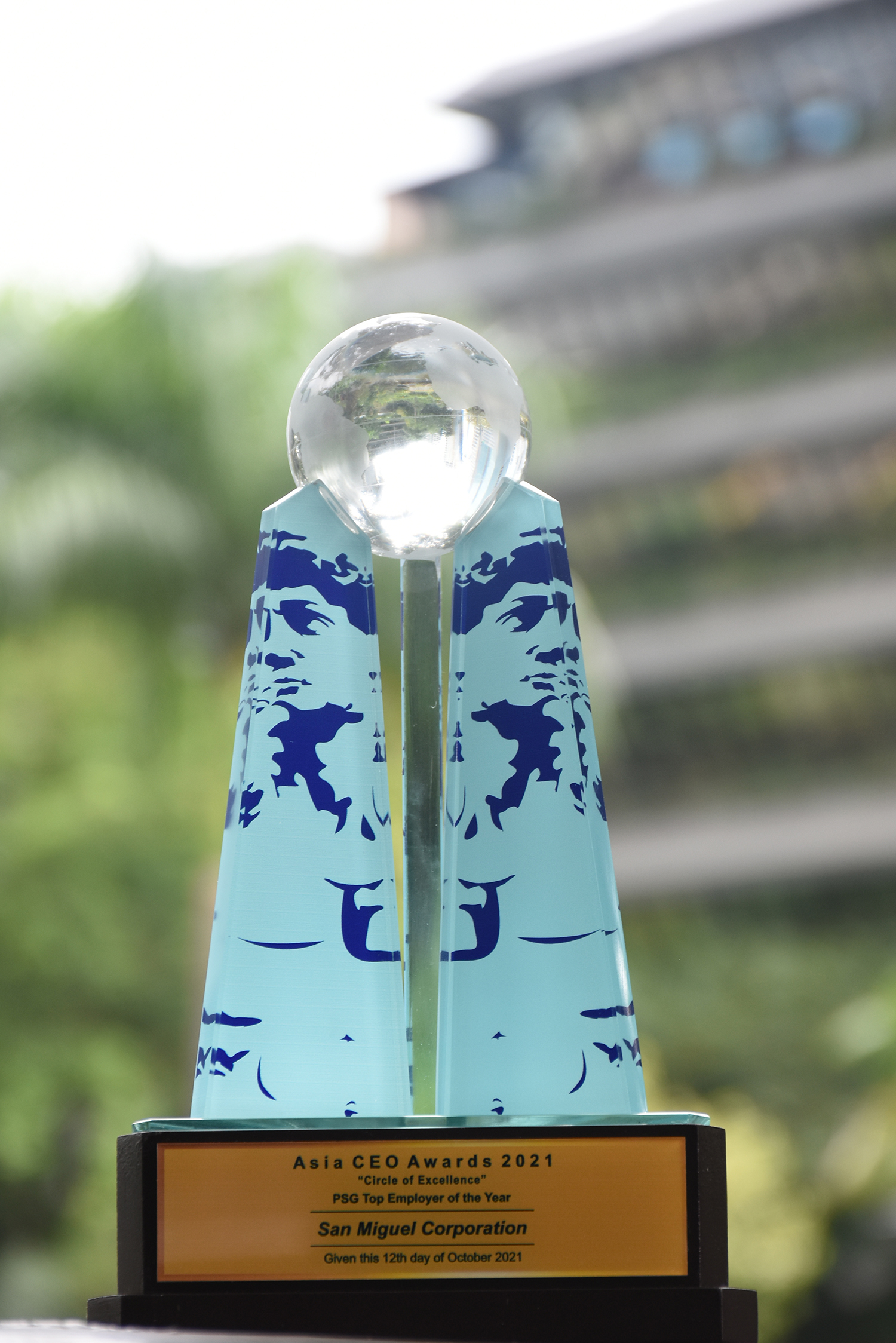 In a video address for the event, SMC president Ramon S. Ang emphasized the importance of instilling a deeper sense of purpose among employees, and the role of a strong values system, in helping SMC weather challenges and even thrive, amid the difficult business environment.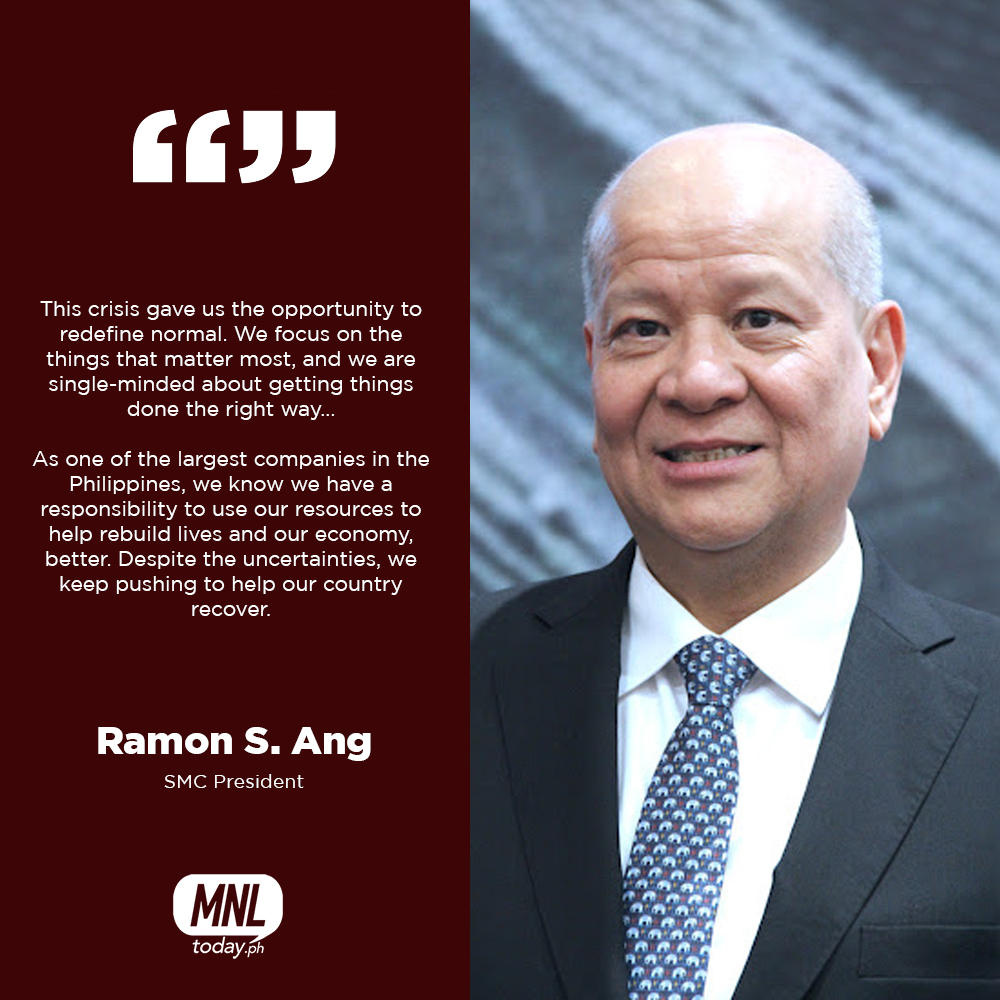 After the program, Ang further expressed gratitude for the award, saying he dedicated it to employees of SMC and its various subsidiaries, who have been working hard despite the continued threat of COVID-19. He also cited the company's nationwide effort to reach and vaccinate all SMC employees and extended workforce throughout the archipelago, as among its most significant achievements this year.
SMC's Ligtas Lahat vaccination task force has since vaccinated 90% of SMC's nationwide network, with full completion of the program expected by November. In 2020, SMC also became perhaps the first private company to put up its own RT-PCR testing laboratory to regularly test employees and ensure their safety in the workplace, and the safety of those they do business with.
According to the Asia CEO Awards, the Top Employer of the Year award is given to any Philippines-based organization that has "achieved important employer success while overseeing a business enterprise either within Philippines or outside of it."
Criteria are management achievement, workplace enhancement, recognition, talent development, social commitment, and work-life balance.