Pardon the title for this feature article on Honda ADV 150 Club of the Philippines – Quezon Chapter but when you hear how he love his unit, there is no other way to describe it. 
MNLToday.ph team had the opportunity to meet the overzealous chapter president and proud owner of Honda ADV 150, Honey Perez one afternoon and had the time of our lives as he share how he takes his motorcycle for a ride exploring the beauty of Quezon province.
Having a Honda ADV 150 if you live in Quezon can be very handy and perfect. Why? because
Quezon Province tourist spots showcase sandy coastlines, rugged mountains, rich culture, and strong spirituality. These are some of the reasons why the province of Quezon is worth exploring and visiting. Alas, we are still experiencing the Covid-19 pandemic but I assure you, once we will be back to normal, expect local and tourists from different parts of Luzon to plan their long rides here. 
The province is approximately 110 to 130 kilometers southeast of Manila. The drive to get there from the country's capital takes only about 2 to 3 hours. Quezon's accessibility and proximity to Manila is another reason why the province has become a popular weekend getaway destination. For motorcyle riders below the required speed in expressways, they don't need to be disappointed as alternative roads will provide them the most breath taking views. 
Quezon beaches and islands are underrated but they are nonetheless beautiful. Some of them receive little tourist attention so they still maintain their unspoiled environment. In fact. many of these destinations are home to some of the best resorts near Manila.  
Several landmarks in the Quezon Province hold great cultural and historical importance to the country. The Filipino people's devotion to religion and spirituality is also very evident here. 
Perez, being the proud son of Quezon lists some of the  best Quezon Province tourist spots to consider visiting.  
We can start with the beautiful and virgin island of Borawan. Borawan is a great quick getaway spot for people living in Metro Manila. This is a tiny island that sits off the coast of Barangay Lipata, Padre Burgos.
From Padre Burgos, you need to take a 15-minute boat ride to reach Borawan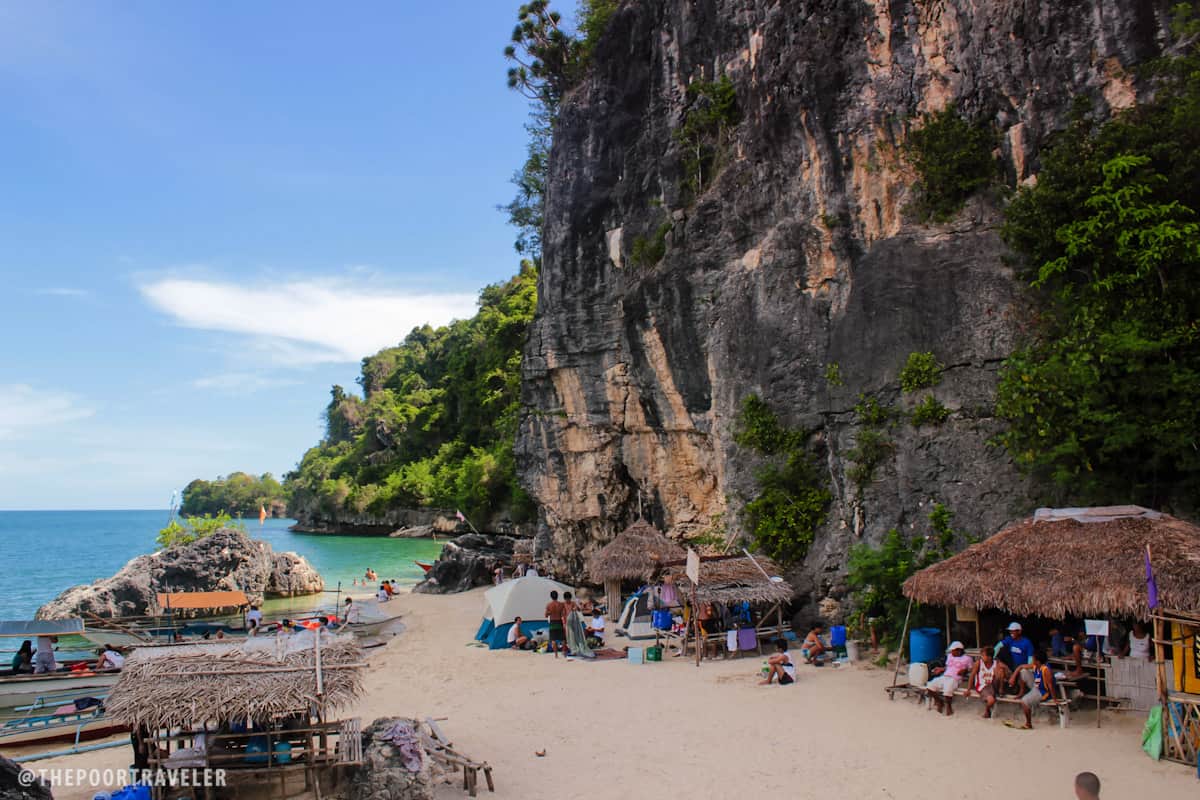 Established in 2013, Borawan Island is home to one of the popular Quezon beaches. The sand on its coast is powdery white, comparable to Boracay. In fact, the name Borawan is a combination of Boracay and Palawan. Aside from the Boracay-like sand, the island also has large giant rock formations similar to Palawan.  
If you want a more adventurous Quezon Province tour experience, consider heading to Jomalig Island. It is one of Quezon's farthest islands so it's not easy to reach. But for this exact reason, Jomalig's sandy shore is more unspoiled compared to other beaches near Manila. 
The island is known for its laid-back vibe, isolated feel, and golden sand beaches. While here, you can swim, snorkel, and go beach hopping. Salibungot Beach is the most popular beach on the island. You can also explore the island's large lake and two-hectare mangrove area. It is also common for local motorcycle (called habal – habal) drivers to offer tours around the island.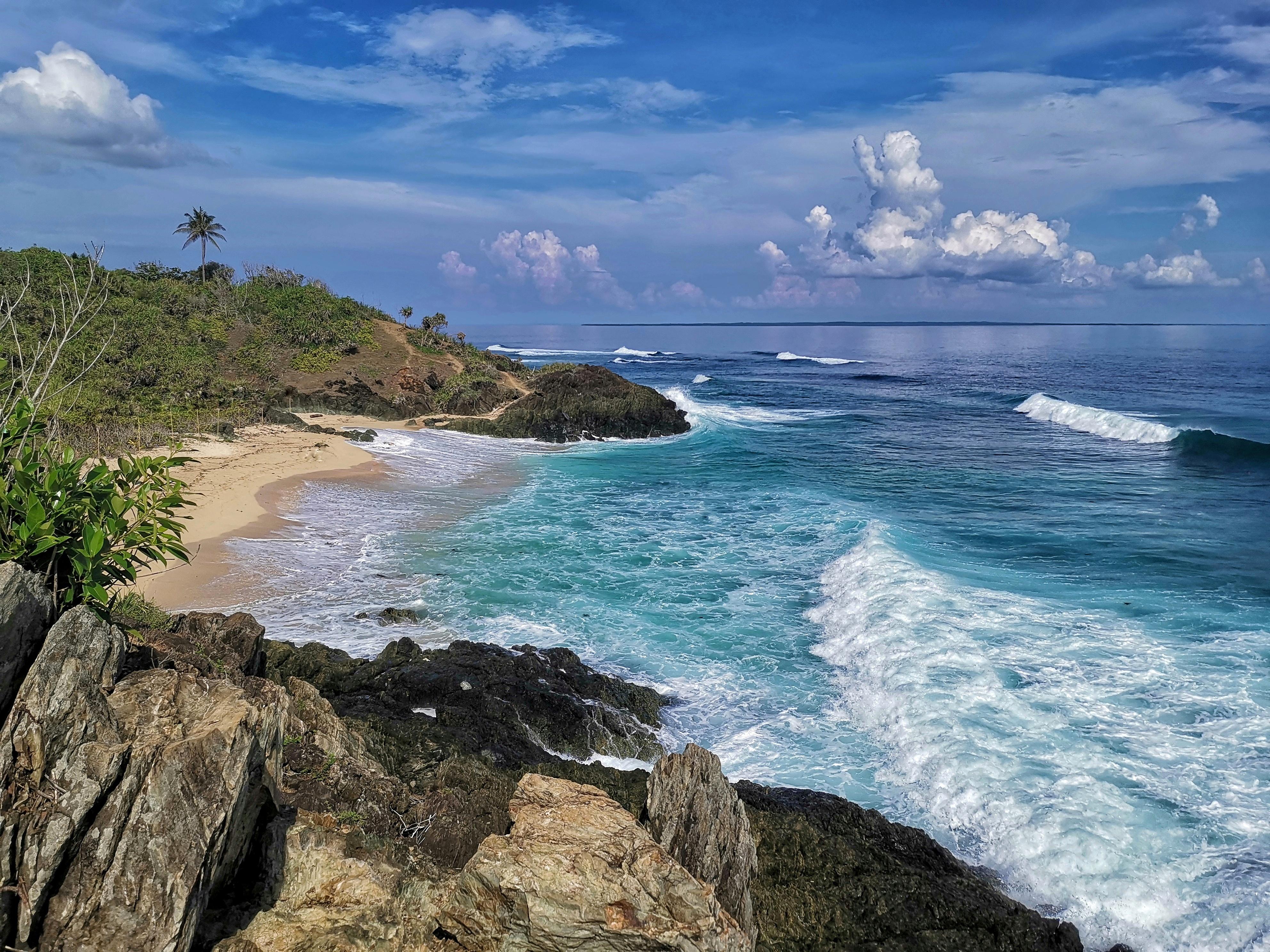 There are small resorts and homestays on the island that accommodate visitors. Some resorts have rooms as well as camping grounds.
Jomalig sits on the Pacific Ocean, off the southern coast of Quezon province. The town of Real is the nearest jumping point to the island. From the town port called Ungos, you need to ride a boat for 5 to 6 hours to reach Jomalig. The island has an airstrip and caters to chartered flights.
It's so nice to talk to Honey Perez because of his love for Quezon and his Honda ADV 150. Just by hearing his stories, you can feel his passion and commitment to the Honda ADV 150 Club – Quezon Chapter, and his beaming pride as a resident of Quezon. This writer, after hearing Honey's stories felt small because I have only minimal knowledge to some of the tourist spots in Quezon. ANd to think that my father's birthplace and our province is in Sariaya. We had our family reunions there and before an auto supply store in Tayabas. But hey, it's not too late. Thanks to Honey, I am looking forward to visit Quezon soon and who knows, maybe I will be exploring the town in my own Honda ADV 150. 
Exploring he beauty of Quezon will need a chill and relaxed vehicle. And for Perez, no motorcycle comes close than a Honda ADV 150. Just by hearing his story, makes you want to get a unit of Honda ADV 150 and go to Quezon and experience for yourself the beauty that Quezon province bring.