Just a solid proof how blessed we Filipinos are when it comes to the beauty of our country. The Philippines was awarded as the Best Dive Destination during the Diving, Resort, and Travel (DRT) show in Malaysia.
The Philippines defeated Malaysia, Indonesia, Japan and Maldives in getting the recognition from what was considered as "the largest diving expo in Asia.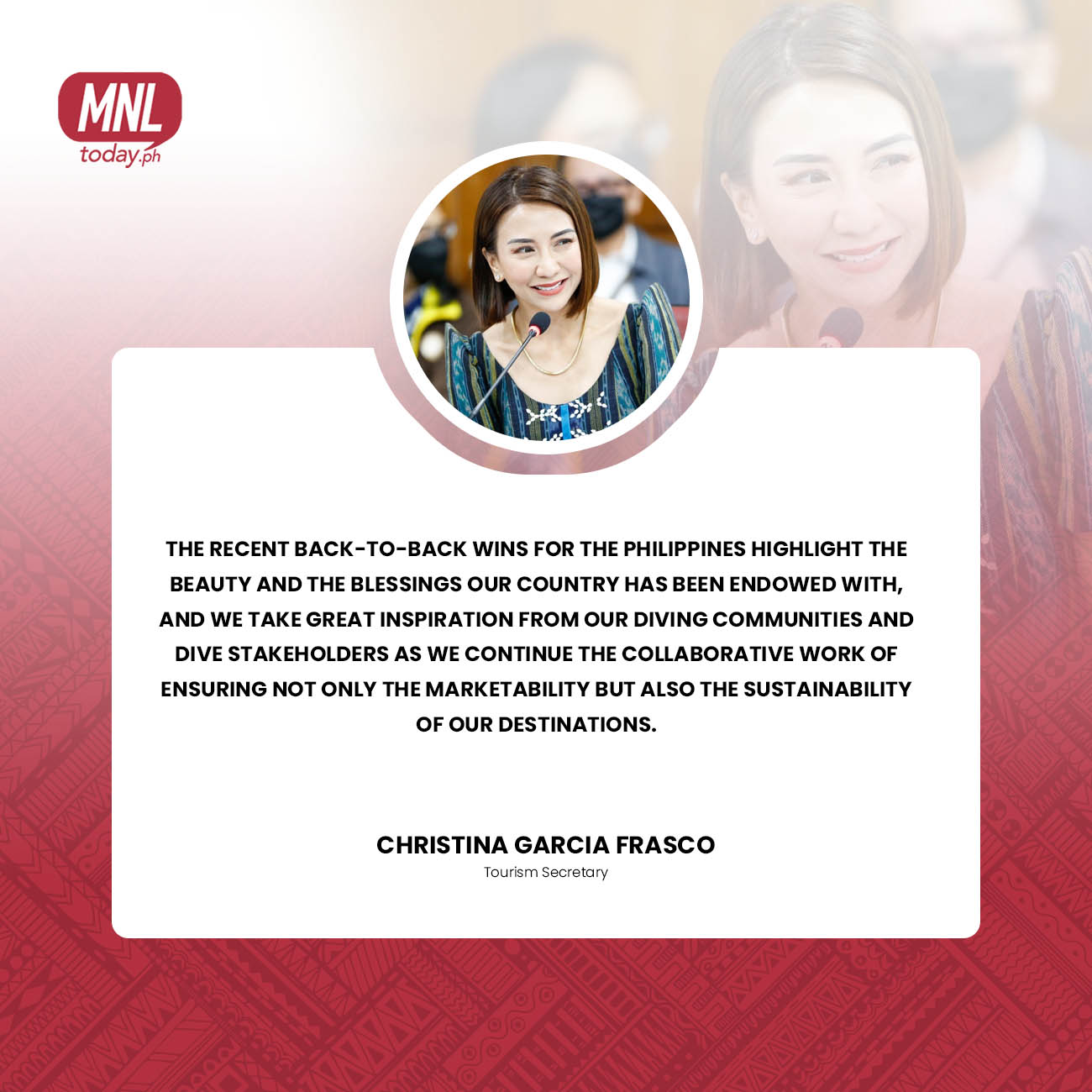 The DOT added the Philippines has been awarded as the "World's Leading Dive Destination" during last year's World Travel Awards, as well as "Asia's Leading Dive Destination" from the same group from 2019 to 2022.
The "back-to-back win" for the country "highlights the beauty and the blessings our country has been endowed with, and we take great inspiration from our diving communities and dive stakeholders as we continue the collaborative work of ensuring not only the marketability but also the sustainability of our destinations," said Tourism Secretary Christina Garcia-Frasco.
Frasco also said the agency would work on "enhancing tourist experience (and) strengthening and transforming the tourism industry from the ground up," which reiterated the declaration of President Marcos about tourism having an "important role in the country's economic recovery post-pandemic."
Meanwhile, The Philippines' co-exhibitors during the expo included Lalaguna Villas Luxury Dive Resort & Spa (Puerto Galera), Fisheye Divers (Boracay), Dolphinlee Aquatic (Malaysia-based dive agent), Moby Tek Dive (Malaysia-based dive agent), Kokay's Maldito Dive Resort (Malapascua), Scandi Divers (Puerto Galera), and the country's flag-carrier Philippine Airlines.
With additional report: Manila Bulletin, Jel Santos