The 19-year-old guard made history as the NBA's highest-drafted Asian American player in the league as well as being the third athlete of Filipino descent to make it to the NBA joining Jordan Clarkson and Raymond Townsend.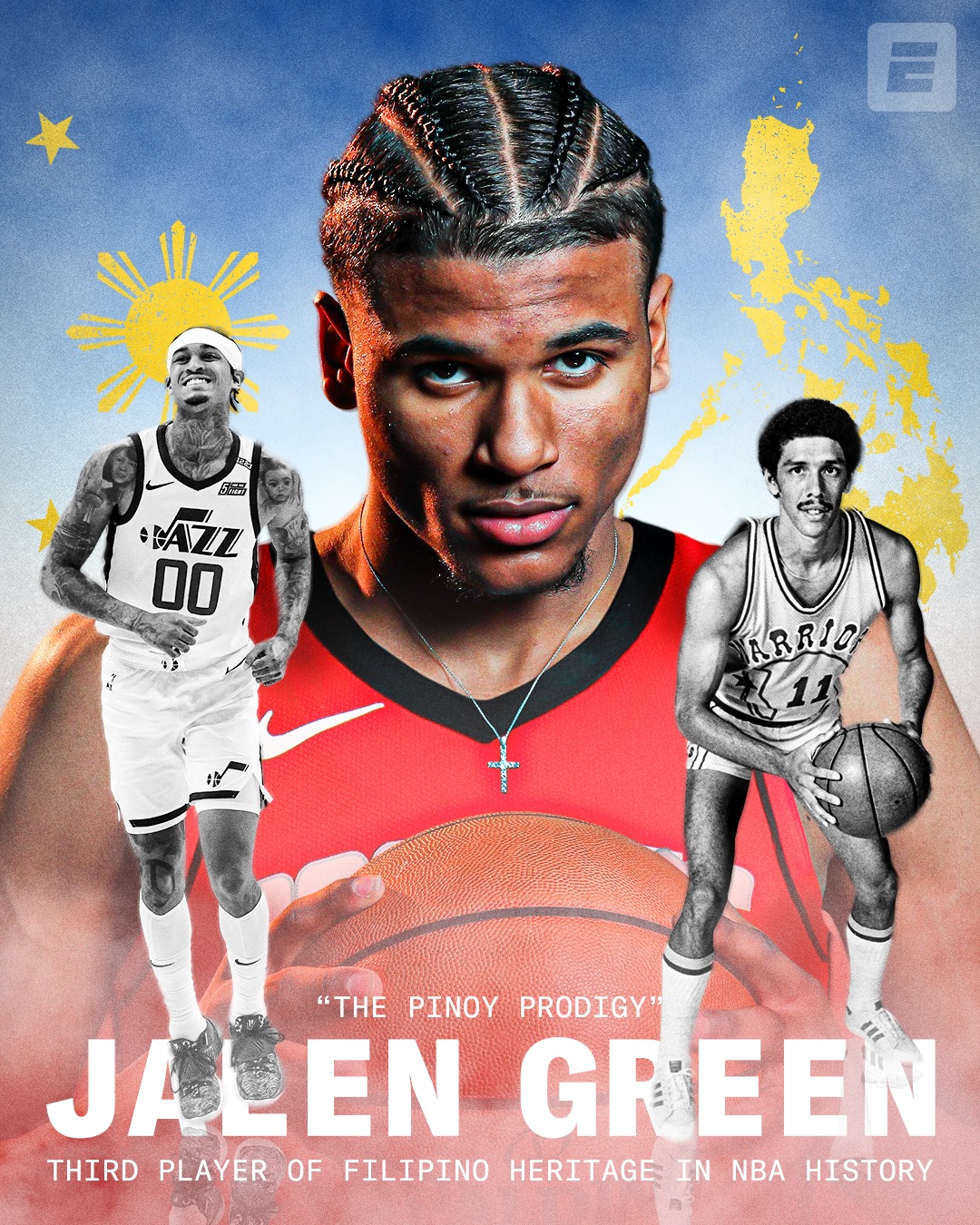 "I love the Philippines. They show love and support. I'm just happy I get to represent them…I hope they're excited." Green said.
Jalen Green was drafted 2nd overall pick by the Houston Rockets, looking forward to helping the franchise and put them into a position to compete for the championship in the near future.
He will be joining Houston's Rising talents of Christian Wood, Kevin Porter Jr who shows great flashes last season, John Wall's all-star veteran presence, and the Rockets' other draftees: Alperen Sengun, Usman Garuba, and his former AAU teammate Josh Christopher.

Green averaged 17.9 points, 4.1 rebounds, 2.8 assists, and 1.5 assists in 15 games last season to lead the NBA G League Ignite in their inaugural season.
With Jalen on the team, the Houston Rockets will enter the NBA season with a complete different team composing of young great talents and great veterans, the franchise looks like they had made a quick rebuild as the team finishes 15th seed (17-55) last season.
Image Source: Houston Rockets, Getty Images, ESPN
Additional News: Yahoo Sports