Ever since I started working, I began my romance with coffee. You see, I am not hard to please when it comes to a cup of coffee. All I know is that even when I was a student and I needed to finish on my assignments, term papers, and thesis, a good ol cup of brewed coffee was my favorite go-to drink to wake me up. Well, that is aside from slapping my face. You can ask my wife, Lhara, about that. 
During my stint in a previous company, we frequented the Figaro coffee shop. It was the perfect office extension where we do meetings, brainstormings or just to have catch a breath of fresh air away from our cramped cubicles. This is where I got to know Pacita "Chit" Juan, the former CEO of Figaro. I admire her because of her passion for coffee.
Figaro was also a coffee shop which, I considered proudly Philippine-owned that can match other international coffee shops when it comes to their coffee and food offerings. Recently, I stumbled upon an article of Ms. Juan and her quest to save our national coffee pride, the BARAKO.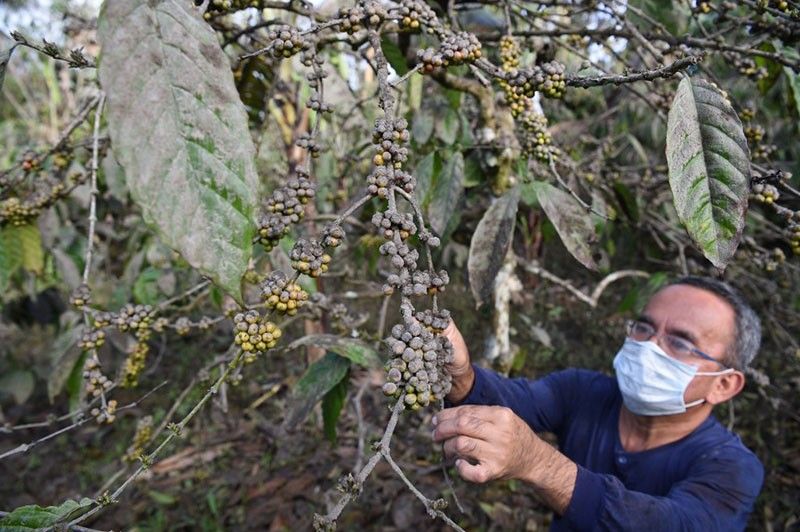 In 1999, Father Roger Bag-ao, a coffee advocate, and Juan started a campaign called "Save the Barako." Bag-ao and Juan asked farmers to sort the bigger bean variety from the smaller Robusta, and we paid a higher price for the Barako. After the campaign, Barako prices went up and farmers started to plant more trees.
Fast forward to 20 years after that campaign, and with more people planting Barako coffee trees and farmers maintaining whatever trees they had, Taal erupted last January of this year. The Barako tree is once again threatened with decimation as ashfall affected the trees and devastated the harvest which could have meant more planting materials for propagation.
Not very many people know that Batangas and Cavite are known  for their special coffee variety known such as Caffea Liberica or Barako. First, let me clear some misconceptions:
Not all Batangas coffee is Barako; some are Robusta and Excelsa, two other varieties that grow at the same elevation of 300-800 meters above sea level;
Not all Batangas coffee is of the Barako variety. Some are of the Robusta and Excelsa varieties. There are also two other varieties that grow at the same elevation of 300-800 meters above sea level. Also, not all brewed coffee served in the Philippines is of the Barako variety. Some are single variety Arabica, Robusta, Excelsa varieties or a blending of different roasts and varieties.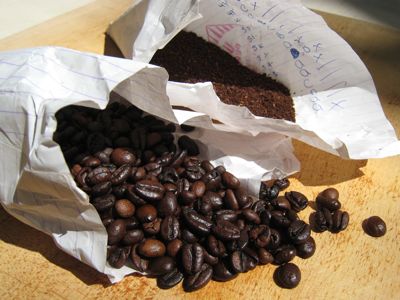 And, Barako is a variety of coffee; not a method of brewing. It also is not a general name for coffee that is not an instant or 3-in-1 coffee mix. 
With the Taal eruption last January, ashfall caused damage to many coffee trees while seedlings were killed. Unfortunately, the seedlings were suppose to be planted this coming rainy season so with the eruption, the harvest and livelihoods of many coffee farmers have been decimated. 
In Amadeo, Cavite one of the farms affected was our demo farm of the Philippine Coffee Board Inc. (PCBI). Only 150 seedlings from the 5,000 ready to be planted for the year, survived. Unfortunately, these could have gone to other areas in Luzon for the dissemination of the variety. 
Of the roughly 300 trees, more than half lost their leaves. This means that it would be another long wait for leaves to start sprouting again. To make matters worse, the coffee industry in Cavite and Batangas comprise about 15 percent of national production, a very low number of 35,000 metric tons (MT) of four coffee varieties: Robusta, Excelsa, Arabica, and Liberica. The country consumes about 135,000 to 150,000 MT every year. This leaves a net import figure of at least 100,000 MT, usually from Indonesia and Vietnam. That is a huge import bill of at least P80 billion!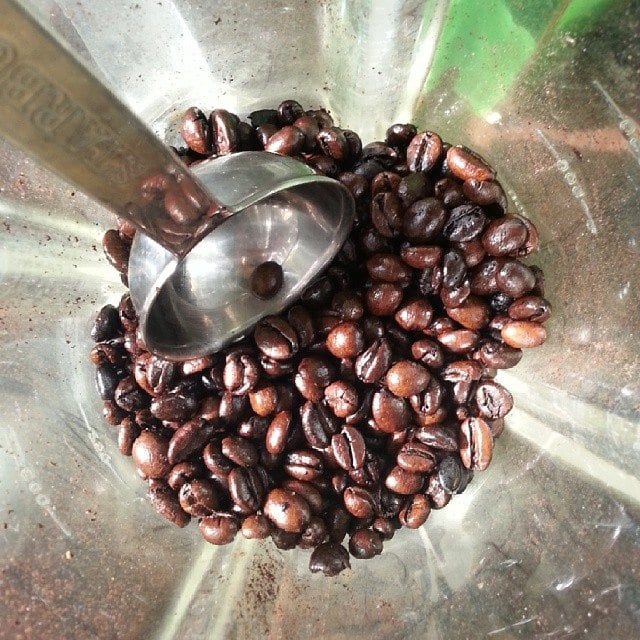 It's a good thing that Juan and her colleagues are committed to their coffee advocacy. For them, they cannot give up their 20-year drive to promote what is truly Filipino – a national treasure. Not many countries produce Liberica or Barako. The Philippines is one of only four remaining producer-countries of this special variety. 
Juan knows her coffee and she thinks about the international market and how they have been looking for the Liberica variety. Many of the specialty coffee enthusiasts from Asia to Europe have been on the search for Liberica. There is a Facebook page just for Liberica lovers. The variety we now bring to international coffee shows is Liberica.
Philippine coffee may never be able to compete in the world on volume production. We consume more than we produce and we struggle to keep some specialty coffee for export. But we can definitely compete in quality, in being a specialized coffee variety.
Juan has this special request for all of us who loves coffee: "Please make your next cup Philippine Barako, always and all the time, so we can save this national treasure." 
The Philippine Coffee Board, Inc. will continue to grow seedlings in different parts of the country to carry on this drive to maintain the Barako species. Get in touch by email to [email protected].

With additional report: philstar.com
Photo courtesy: BlogSpot.com, FFE Magazine, Solus, Market Manila, Balay Ph, Perfectly Daily Grind