During the start of the enhanced community quarantine, aside from working from home, the new normal for me and my wife Lhara is that we share quality time with our daughter and that includes watching together movies in Netflix.
Wifey has been bugging me about trying to watch a KDrama. And every time she will tuck me into it, I usually have reason not to say yes.
It's not that I don't like Korean movies or series. I am big fan of their hit film Train To Busan and also the Netflix original series The Kingdom. With that said, I think I have to apologize to all K-Drama fans as well as my Korean friends that I am stereotyping K-movies with good zombie films.
After finishing one of the series in Netflix, I asked Lhara to recommend a good series for me to watch. And she did suggest Itaewon Class. This time, I obliged. And boy it was good. Not only because of the twists and turn of the plot, but it gave me a business lesson to which I can imply to my own sphere.
Itaewon Class tells the story of ex-convict Park Sae-ro-yi (Park Seo-joon) whose life has been turned upside down after he gets expelled from school for punching a bully and his father is killed in an accident. Following his father's steps, he opens his bar-restaurant DanBam (Honey Night) in Itaewon. Alongside his manager, Jo Yi-seo (Kim Da-mi) and his staff, he strives towards success and reaching greater heights while battling against a food conglomerate.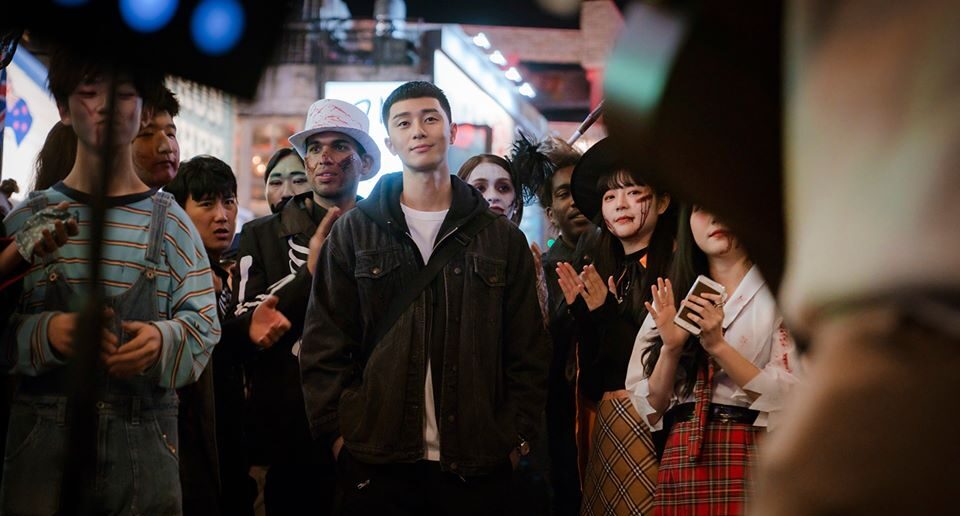 Not your typical underdog story, Park Seo-joon's character bounces back after becoming a young ex-convict. With a laser-type focus on his ambitions, he relies on his mad resolve and incredible people skills to rise to the pinnacle of the corporate world. He did this within 15 years, that's according to his time line.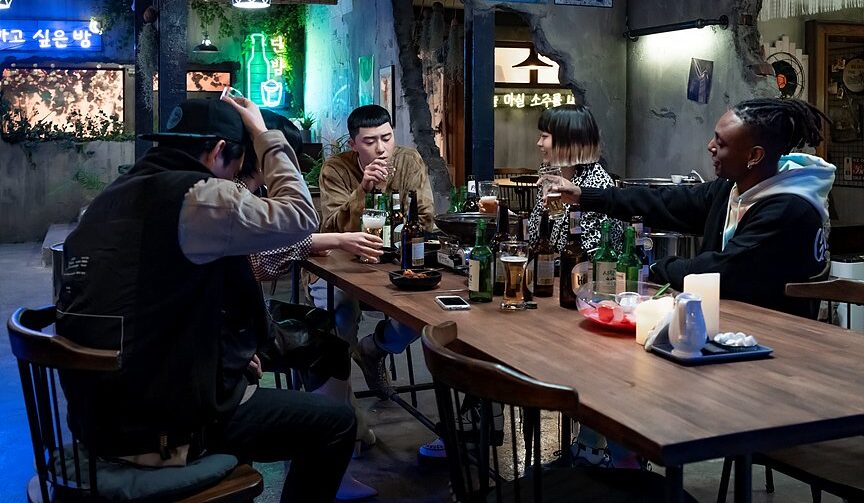 Itaewon Class gave me a different perspective. The series provides various life lessons to reflect on. What I like most about the series is the business lessons that you can learn. The show produced by JTBC portrays how we get through life amidst the struggles we encounter. It emphasizes that our future should not be defined by our past mistakes. Many business owners and aspiring entrepreneurs out there can learn from this Kdrama.
As an entrepreneur myself, I want to highlight and share some of the business lessons I got from Itaewon Class.
"Know Your Enemy"
Sun Tzu thought us this in his book "The Art of War" Park Saeroyi spent his prison years planning to build his father's dream — having his restaurant. He developed a 15-year plan. To be productive inside the prison, he read the autobiography of Chairman Jang that tells how Jangga started as a small pub and eventually became one of the biggest brands in Korea. Charmain Jangga's motto "stick with the business basics" became his inspiration in building his own pub.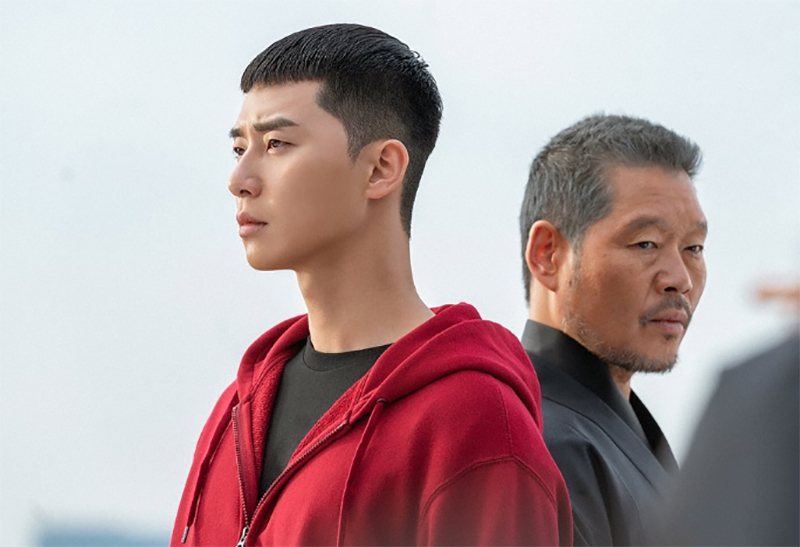 In the business world, it is recommended for business owners to watch for their competitors. You may also learn from the industry and see what can be applied to your own business. Look for the wins, losses, and the relationship they have with their customers. Doing this will enable you to correct what you are doing wrong and improve the thing that you are good at.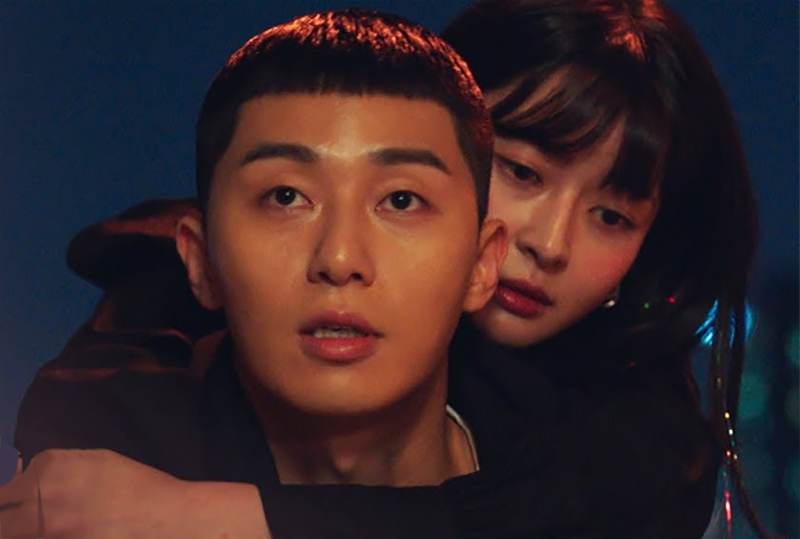 Choosing your passion
Right after he got out of prison, he went to Itaewon to meet his first love, Soo-ah. The different vibe and diversity of the people in Itaewon made Park Saeroyi decide to put up his pub in this vibrant city.
In business and in career, it is very important that you love what you do. They said that if you found something that you love, you will never feel like working.
Maximize social media
This is something that is very close to my heart as this is exactly what I do as the Managing Director of Full Blast Digicomms, Inc. A creative and digital agency that is also overseeing the company's news portal, MNLToday.ph
Being a novice in the business industry, Park Saeroyi is not aware of this and sticks with the traditional marketing of giving out flyers of their pub. Luckily, he met Jo Yi-Seo, a high school student, (who later became DanBam's manager) and suggested that he should try advertising his pub on social media since this is the trend in the business world.
True enough, DanBam increases its sales and widen their reach when Yi-Seo posted about the pub in her social media accounts. Being a social media influencer, she manages to promote DanBam by posting photos of the pub and giving her own reviews about the food and service.
Tap a financial guru for your investment
As many financial experts suggest when it comes to stock market investing, buy low and sell high. And do it for the long term. This was Park Saeroyi done with his father's insurance benefit. He invested it in Jangga Group when the company faced a crisis and dropped its stock price. After years of investment, his money grows exponentially that allows him to buy his own building.
Value your people
One of the secrets to business' success is by giving value to your people. Your people plays a key role in building your dream. Without them, you won't be able to achieve your business goal.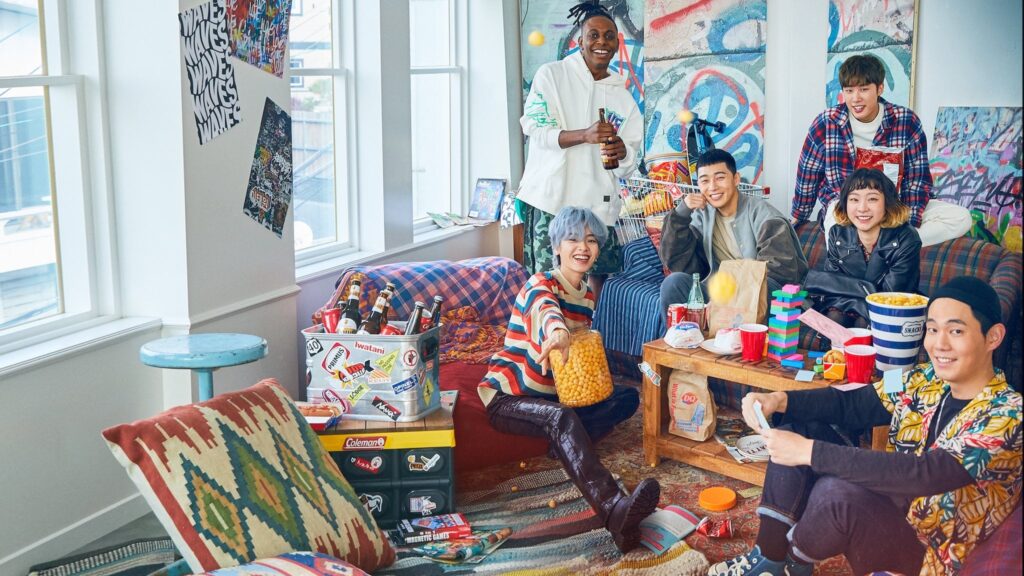 In the final episode of Itaewon Class, Park Saeroyi said in his speech that he values his people more than the money. This was also portrayed when his chef, Ma Hyeon-yi struggles in her cooking. Despite the shortcomings, Park Saeroyi values her and believes that she can do better, as long as she put her heart into it. Alongside this is the trust built between the boss and his people. This trust is essential to achieve a successful business.
Itaewon Class provided me a good reference when it comes to K-Drama. And yes, my next drama K-Drama was CLOY. But I better conserve my review in my next article.
For now, I will be saving my hard earned money so that when travelling abroad will be allowed, me and my family will eat samgyeopsal in the busy city of Itaewon in Korea.
With additional report: medium.com
Video and Photo Courtesy: youtube–NetflixAsia, hellokpop.com, kdaramaomo.com, tripzilla.com, minimore.com, twitter, soompi.com, dramabeans.com, wowkeren.com