Insular Life Assurance Co. Ltd. (InLife) is eyeing to invest over P500 million to accelerate the digitization of its business amid an increasing demand for health protection products amid the coronavirus disease 2019 or COVID-19 pandemic.
In a virtual press briefing, InLife executive chairman Nina Aguas said the company has allocated around P500 million for the improvement of its digital capabilities.
However, Aguas said the amount may need to be increased as InLife wants to accelerate even further its shift toward digitization. This is in connection with InLife's efforts to digitize its systems has enabled the company to respond quickly when the COVID-19 pandemic broke out and community quarantine measures were put in place.
However, she said the company plans to further intensify its digitization efforts, as it sees an increasing demand for health insurance products in the wake of the health crisis. "There's been a very strong take up, particularly on the health care side. We saw a phenomenal rate of those buying prepaid insurance, health coverage, just for example, in the early months (of the lockdown), including today. So, we are investing," she said.
Currently, InLife's products can be bought through Lazada or the company's own digital store, which was launched in the midst of the community lockdown.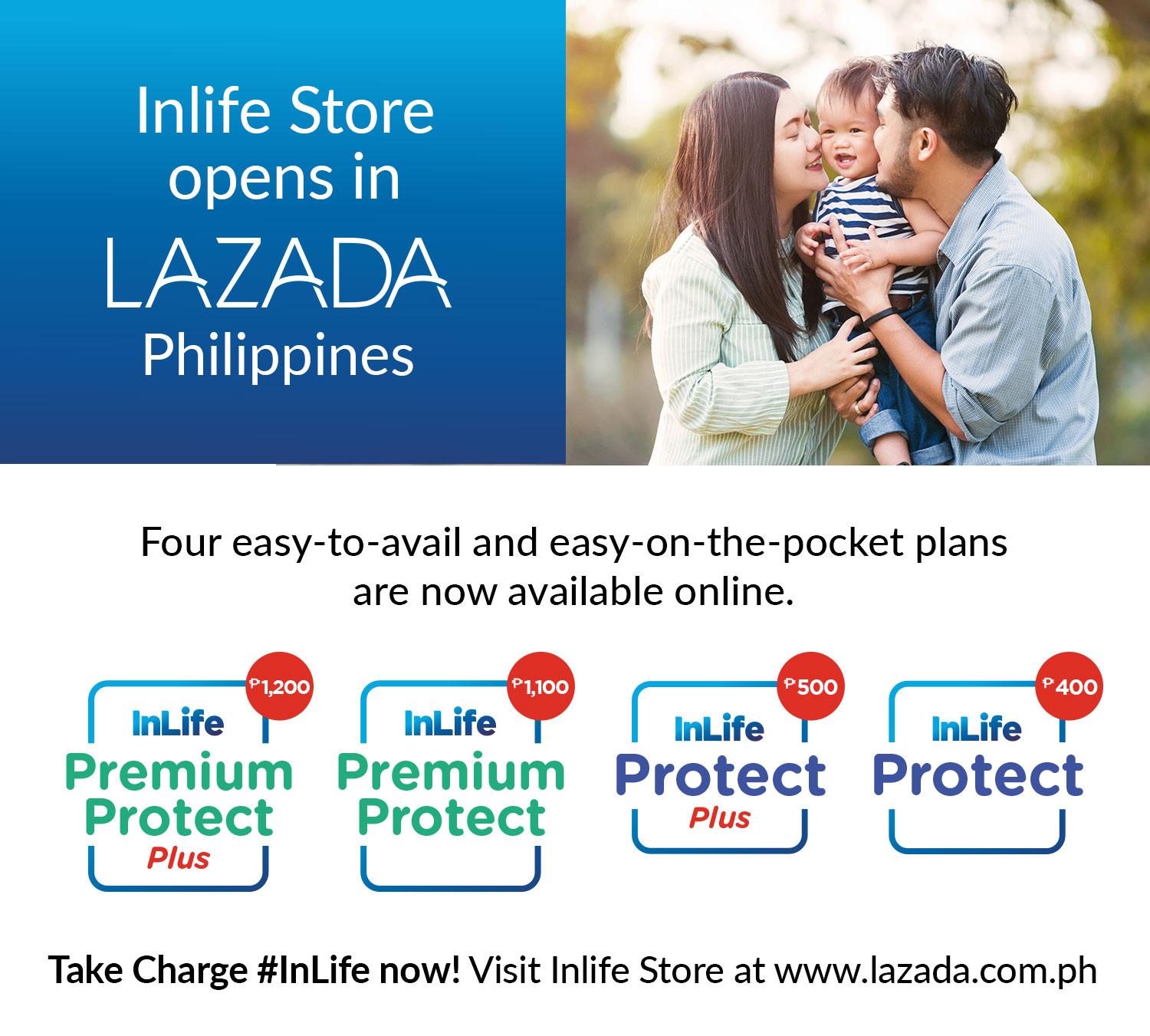 With digitization being the preferred platform and way this times, the company is eyeing more partnerships with financial technology firms, particularly on the distribution of its health care products.
In 2019, InLife reported a total new business annual premium equivalent (NBAPE) of P1.91 billion, and a premium income of P12.67 billion, according to data from the Insurance Commission (IC).
InLife senior executive vice president and head of the distribution group Raoul Littaua said the company is targeting to at least maintain this level of NBAPE.
With additional reports: Mary Grace Padin, The Philippine Star
Photo Courtesy: insularlife.com.ph