Back in the 1970s, it was the solution to malnutrition among young public school children. Today, as the country battles the Covid-19 global pandemic—which has put the economy and people's lives on hold—the humble "nutribun" is back and is helping fight hunger in the poorest communities.
 San Miguel Corporation (SMC), which decided to revive and produce the nutritious bread to solely donate it to vulnerable sectors of society, reported that total production has breached 600,000 pieces —more than double its previous production of 284,171 during the closing weeks last month.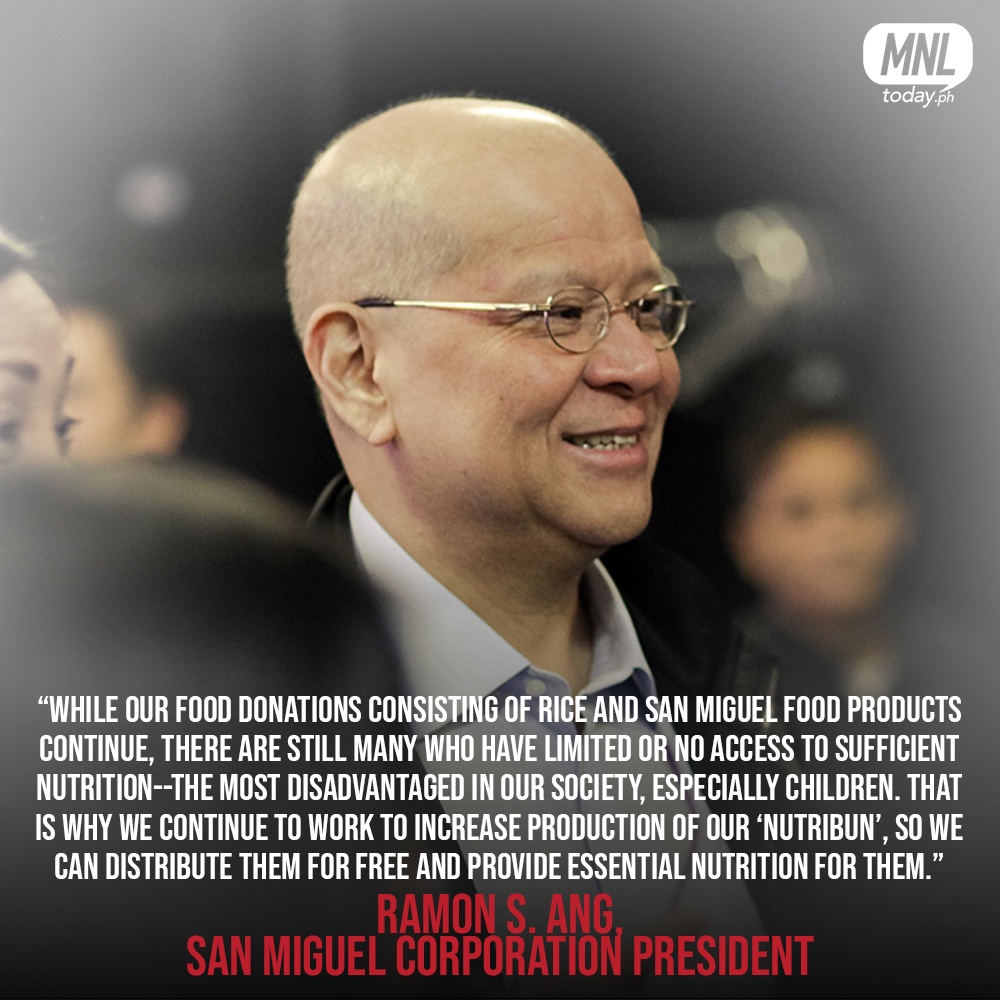 The new iteration of "nutribun", like its predecessor, is packed with many health benefits, especially for young people. Made with San Miguel Mills' King Hard Wheat Flour and its Star Margarine, the reformulated Nutribun was developed by the company's flour technology team. Unlike the normal pandesal, usually made of 30 grams of dough, SMC's nutribun is denser, with 85 grams of dough. Each bun has 250 calories and is also high in dietary fiber and is a good source of iron and iodine.
The "nutribun" is made with the objective of providing energy and essential nutrients, so that disadvantaged youth can avoid hunger and hopefully maintain good overall health during this pandemic, said Ang of this special company project. "The quarantine is still far from over, and while we worry about the spread of the virus, we also cannot disregard its impact to families already saddled with poverty, whose children are the most vulnerable" added Ang.
Data from "The State of the World's Children 2019" released by the United Nations Children's Emergency Fund (UNICEF) reveal that one out of three children under the age of five are stunted in growth as many children in poor families are threatened with undernutrition and hunger. Given the pause in economic activity and lack of income sources for most poor families, this figure is expected to increase and should be addressed.
SMC's nutribun donations have already reached some 85 communities, as well as the homeless, through its partnerships with non-profit groups. These include  institutions like Communities Organized for Resource Allocation (CORA), Caritas, Puso ng Ama, Jesuit missions, other NGOs, as well as through military and police installations, parishes, convents, barangays, and local health offices.
 Ang said the company is able to produce some 29,000 nutribuns daily at its food business San Miguel Foods Inc.'s new ready-to-eat food manufacturing facility in Sta. Rosa, Laguna and its Flour Development Center in Ugong, Pasig City.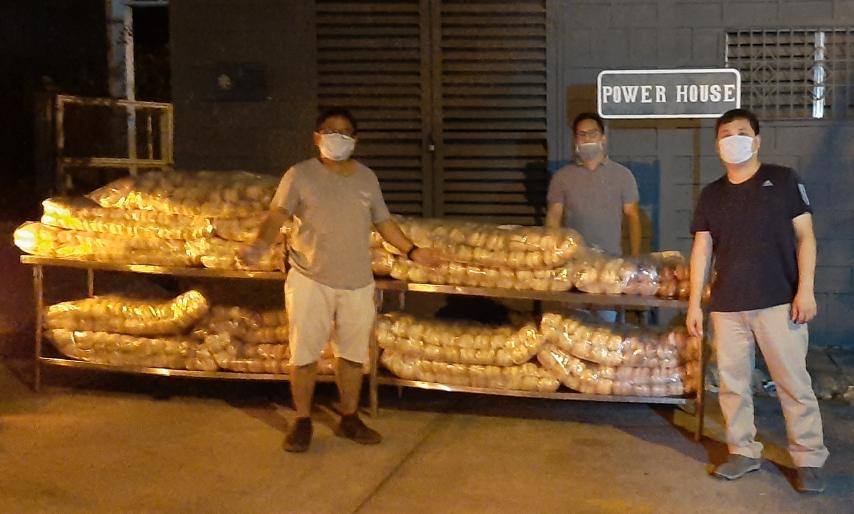 Since the start of the implementation of the enhanced community quarantine throughout Luzon, San Miguel Corporation has launched what has now become the largest food donation drive in the company's history.
Photo Courtesy: San Miguel Corporation, San Miguel Corporation, San Miguel Corporation,