What do you do when it's late at night, you just got out of work, and are looking for a place to eat? Well, you go to the nearest Greenwich Pizza of course!
Before going to the review proper, let's have a simple exposition of Greenwich's story.
Greenwich Pizza, ever heard of it?
Greenwich Pizza is a pizza and pasta chain restaurant in the Philippines. It was founded in 1971 by Mrs. Cresida Tueres. Back then it was just a small over the counter shop in Greenhills Commercial Center. Now it's one of the biggest pizza and pasta chain in the Philippines!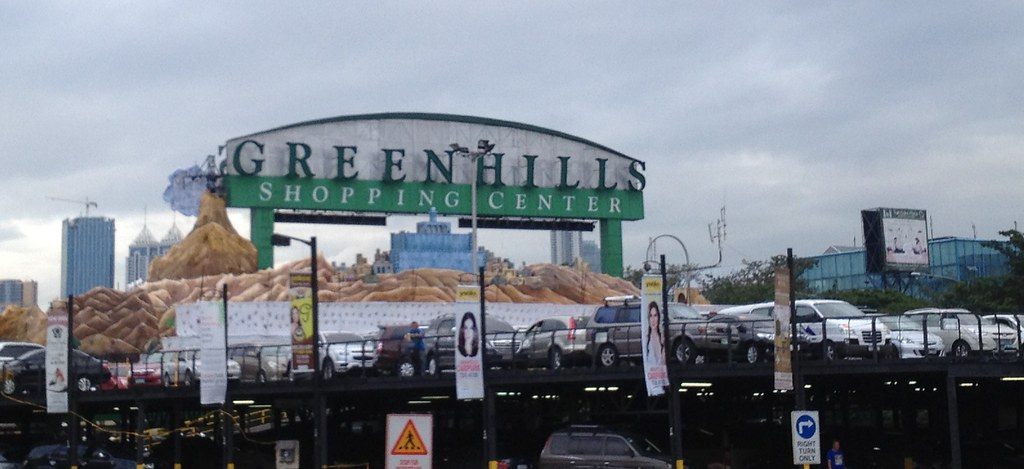 The initial steady growth of Greenwich Pizza can be attributed to Mrs. Tueres' entrepreneurial spirit. Proving this, the pizza and pasta chain blew up to 50 branches by 1994! This expansion caught the eye of fast-food giant Jollibee Foods Corporation. In the same year, Jollibee Foods Corporation saw the promising potential of the growing pizza market so it made a deal, acquiring 80% of Greenwich shareholding.
The new company became known as Greenwich Pizza Corporation. Through the acquisition, the newly-dubbed company underwent rapid developments through the mobilization of seasoned marketing and operations teams. In 2006, Jollibee bought out the last 20% from its Greenwich partners for ₱384 million.
Greenwich Pizza would later be managed by Fresh N Famous Foods, a subsidiary of Jollibee Foods Corporation.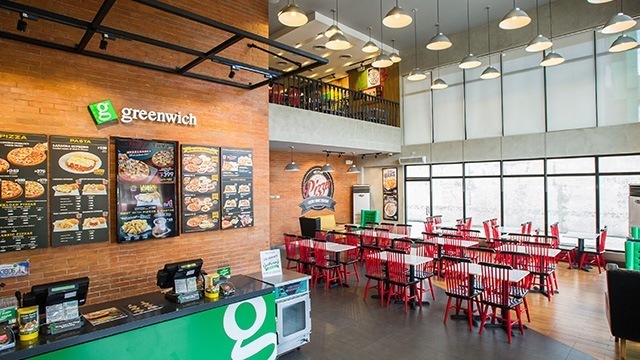 Ambiance Pop or Flop?
WIth that out of the way, let's go back to the actual review.
Upon entering, what greeted me and my colleagues is a clean and aesthetic interior. There were tables and chairs, as customary with a restaurant. What I like about them chairs the color combination. It's black and red!
Then, there are some cozy leather seats! They're by the windows that have a good view of, you guessed it, the streets. After that are some high chairs accompany a long table. Lastly, there are some classy benches with some tables.
To Serve or Not to Serve. That is the question!
This might be because it's already late at night but the food preparation took a long time. I can't remember how long though.
With the long wait occupying my mind, I can't help but think if it is worth waiting for. Sure enough, the waiter came and gave us our food.
Suffice to say, it's surely worth the wait!
Have a taste!
So there I was with my coworkers Faith and Ahmad (but we call him Pops). We were waiting for our meals for a bit. Then it came! Took you long enough!
I ordered the Pizza Loaded Combo D. The meal costs ₱156.00. It consists of a freshly baked Hawaiian pizza, a dollop of spaghetti, a piece of chicken, a mound of rice, and some gravy.
Faith bought the Tuna Lasagna Chicken Combo costing about ₱162.00. It comes with of course some lasagna, chicken, and whatever that long thing is!
Pops got himself a 2 pcs Crunchy Chicken with Rice that's going about ₱168.00. Pops bought himself a Filipino classic. I, mean who doesn't like a pair of fried chicken? Not this dude!
Lastly, we bought a platter of Potato Waves (discount mojos, I tell you! Haha, I'm kidding!) going for about ₱144.00. So, these are just toasted potato slices seasoned with sour cream.
Without further ado, my colleagues and I started eating with gusto! They did say that hunger is its own seasoning and it's true! Hunger does make the meal more special.
So, the Pizza Loaded Combo D. It's a assortment of flavors. There's the crispy and tasty chicken, the heavenly combo of gravy and rice, the cheesy and sauce-y spaghetti, and the pineapple-topped pizza.
I got to say, I really liked it! It might not look as pretty as advertised but the taste was spot on! You got the fried chicken that tastes like chickenjoy. I guess since Greenwich is part of Jollibee they're taking advantage of the amazing reputation chickenjoy has and put it in Greenwich's menu! The gravy was no slouch either!
The spaghetti was nice. It was freshly made so the noodles are not hard to chew. The sauce is your regular Jollibee spaghetti. Not that it's a bad thing! All I'm saying that it could be nice if if Greenwich had a unique taste for its pasta.
Now, the pizza: it's totally to die for! Let it not be said that I don't like pizza, especially Hawaiian pizza! In fact, I LOVE IT! I do so like a freshly-made slice of pizza.
Anyways, the pizza tasted great! It's recently baked so the bread has a nice mouthfeel, chewy and soft at the same time. The cheese is still hot that when I took a bite there were lines of cheese connecting the piece I bit off from the pizza. They only use quality cheese in Greenwich!
The Final Verdict
So all in all, was it worth it? Was waiting for a bit worth the wait? I dare say YES! Eating at Greenwich is a very nice experience. The decor was nice. There's no funny smells. The crew are kind and looked presentable. It's truly a restaurant you'd want to come back for more!
It'd be nice if the serving time was faster though.
---
Photo Courtesy: Brandon Neil Sison, Entrepreneur PH, The Urban Roamer, Jet Lamosa – Google Maps, Greenwich delivery,