A new attraction in Lila, Bohol has become a controversy due to reports of tourist feeding the whale sharks which causes its unnatural behavior that can cause their natural way of living to be disrupt.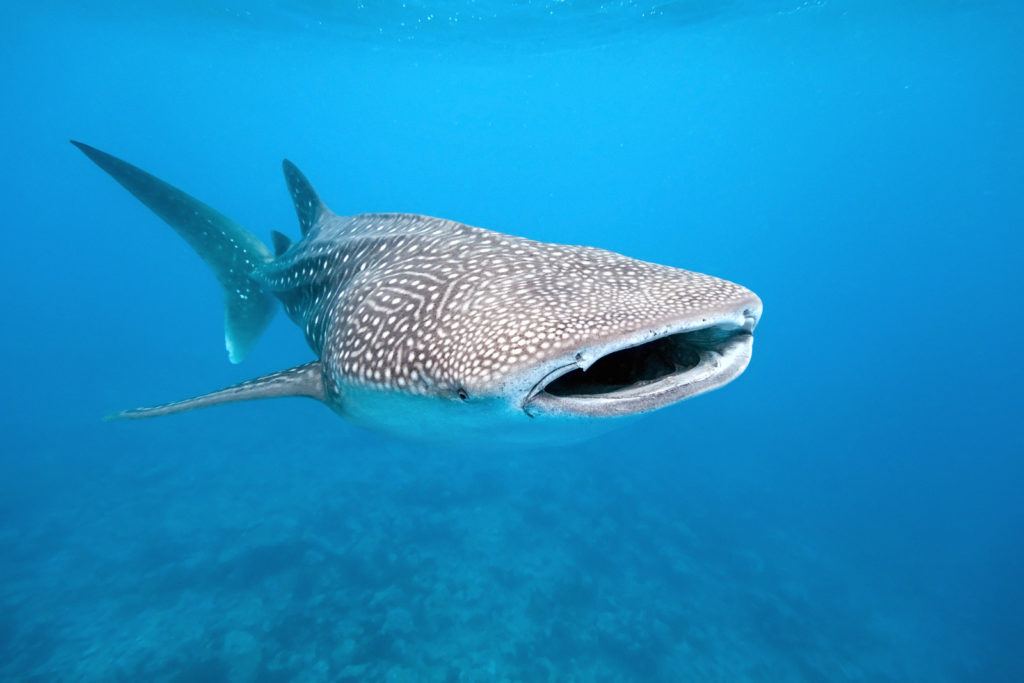 Whale sharks (Rhincodon typus) is a slow-moving, filter-feeding carpet shark and the largest known fish species and classified as endangered by the International Union for Conservation of Nature.
No to feeding
According to an online signature campaign launched by Bohol Eco Alliance, the said tourist spot is known as "Taug Whale Shark Watching and Snorkeling" in Barangay Taug. A joint-venture project of a private investor and the local government, which started its operations last November 2019.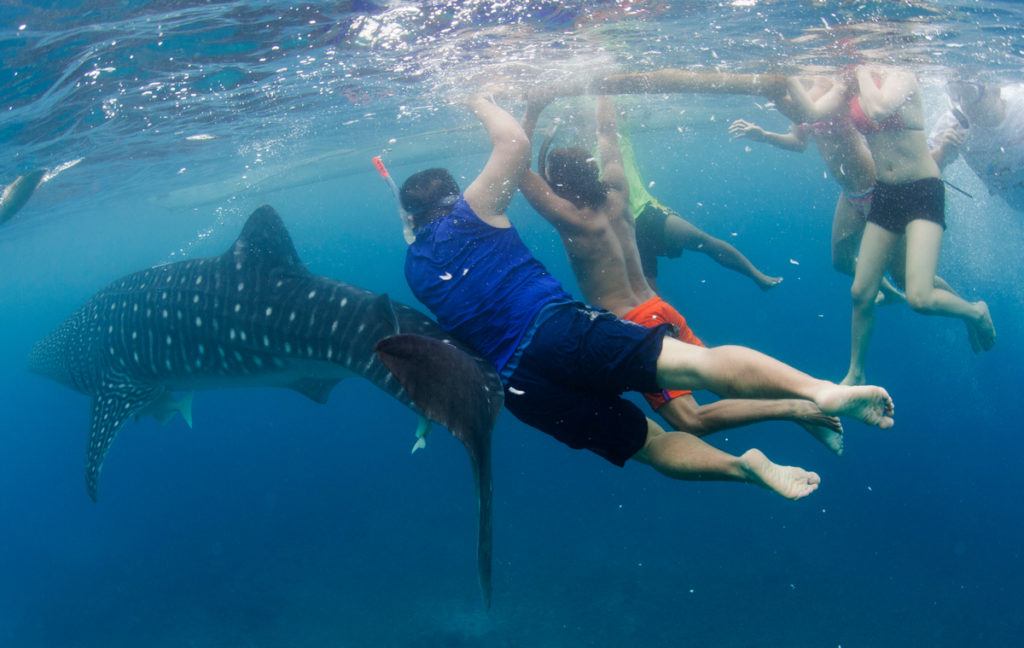 The controversy started when Save Sharks Network Philippines (SSNP) alleged that some photos and videos of whale shark feeding have been circulating online.
Thus, several environmental groups appealed to the Department of Tourism, the Bureau of Fisheries and Aquatic Resources, and the provincial and local governments in Bohol province to stop and prohibit whale shark feeding in Lila town, and instead promote other sustainable tourism practices within the area.
The campaign gathered more than 3,000+ signatures which called on the Bohol government to issue an executive order prohibiting ecological trapping of marine wildlife by the act of feeding and luring.
In its open letter to government agencies, Free the Whale Sharks Coalition-bohol (FWSCB) said the practice of feeding whale sharks should not be encouraged and replicated.
In the presence of six to 13 whale sharks in the waters off Lila, has enticed tourists to visit the coastal village of Taug to interact with the sea creatures.
Foreign tourists pay P1,000 per person while locals shell out P500. Local paddlers accompany at least 10 tourists on a boat and they swim around a designated interaction area, which is about 30 meters from the shoreline. The activity is open from 6 a.m. to 11 a.m.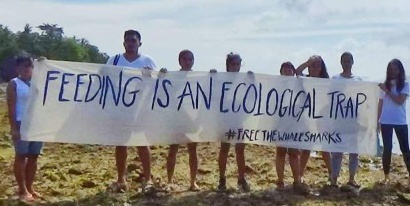 According to Philip Quiño, one of the tour operators that time, denied that the activity involved feeding. "What is going on here is just whale shark watching and snorkeling. The whales are free to go and to hunt for food," he said.
The tourist attraction opened 2 weeks before the controversy happened. Since then at least 130 tourists have "encountered" the whales in Lila, reports said.
But lawyer Alma Aparece, convener of FWSCB, however, said their reports indicated that tourists were still feeding the whale sharks.
"There are many things and contentions that they would really like us to believe. But we would still would like to appeal to authorities to stop the feeding at all costs," Aparece said.
Effects of feeding & luring
Free the Whale Sharks Coalition-bohol (FWSCB) said the practice would not only diminish the whale sharks' ability to hunt, but would also put the "gentle giants," known here as "balilan', at risk of getting hurt.

Wild animals have its own natural instinct to live and hunt. By using feeding and luring, this animals are bound to be dependent and make them susceptible to injuries and poaching.
Experts said the whale shark tourism industry grew, making many local and international marine researchers and biologists to be alerted. Since then, researchers observed changes in the sharks' behavior and physiology, as well as the practice's adverse impact on the local environment.
Also, the marine conservationists warned against the tourism attraction, citing a similar controversy in Oslob town in Cebu. Similarly, it's main attraction are whale sharks.
Sources: Philippine Inquirer, boholchronicle.com
Photo Sources: boholfundivers.com, greenpeace.org–Paul Hilton, change.org