Honda Philippines, Inc., (HPI) the country's leading motorcycle manufacturer has launched recently the All-New GENIO. Targeting the trendy and stylish Filipino of today, this new unit aims to provide the empowered women of today to experience the joy of riding. 

With Metro Manila and other key cities in the country experiencing the problems of traffic, the All-New GENIO provides an alternative comfort for the women of today. The chic design and special features of The All-New GENIO will solve the mobility concerns of the female commuters. 
The All-New GENIO is the embodiment of female styling that only Honda can give. It promises to bring a new riding experience for every female chic rider. And that is the very reason why HPI  chose Yassi Pressman as the newest Female Brand Ambassador.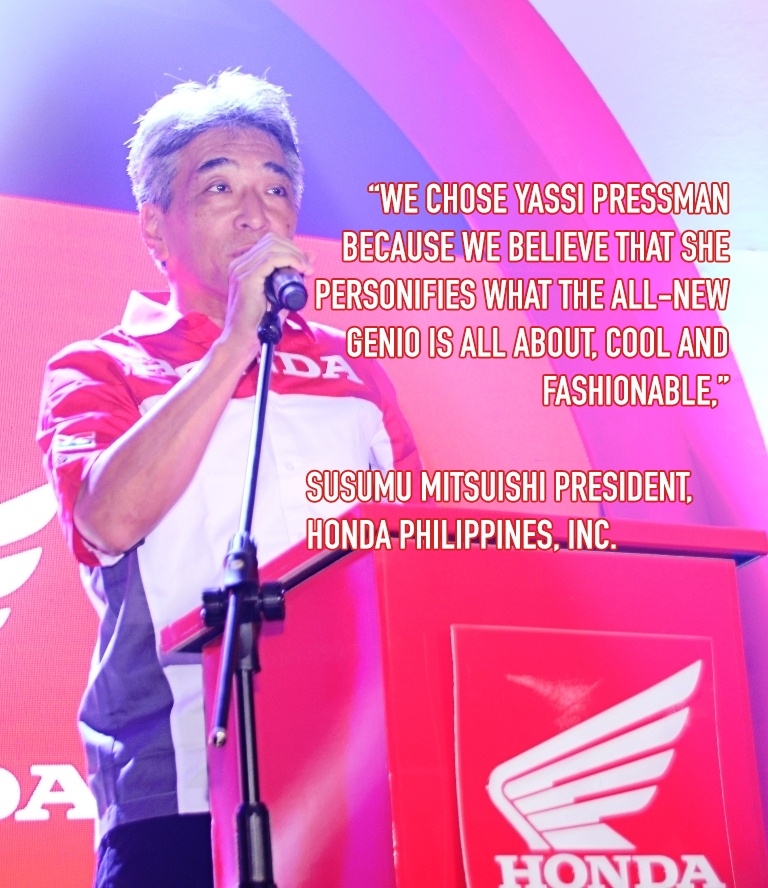 It is equipped with smart technology and enhanced smart power. It also has LED headlight and a digital meter panel with an ECO indicator as well as a secure key shutter with seat opener. It also has a 14L U-box capacity and features tubeless tires and an inner rack. With safety being a standard in all of Honda's motorcycles, The All-New Genio is equipped with a combi-brake system having a front disc brake and rear mechanical drum braking system.

The All-New GENIO is also suitable for the body frame of a Filipina that is light-weight and easy to handle without compromising the safety and comfort of the ride.  On top of that, it also aligns with the on-the-move attitude of Filipino, with its power charger that will make digital communication easier, without any reason for charging problems.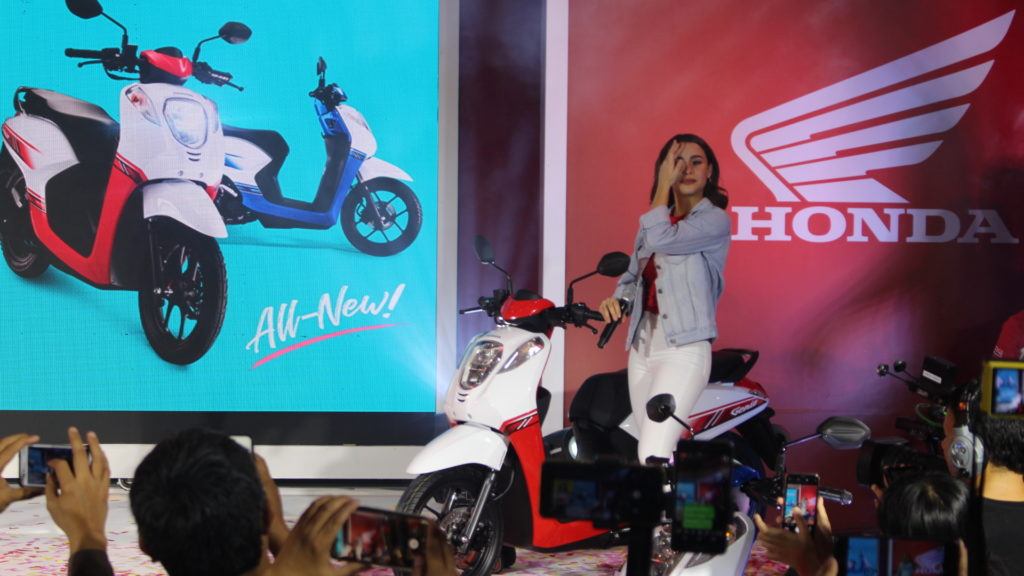 With an SRP of P72,900, the All-New GENIO is powered by a 110cc air-cooled PGM-FI engine that is capable of 8.89hp and 9.30Nm of torque and budget-friendly fuel efficiency of 59.1km/L.

So if you are the progressive parents that trust your daughters and are confident about the safety of motorcycles as their mode of transportation, the All-New Genio can be the perfect gift.

The All-New Genio will be available at the Honda 3S Shops in December 2019. For more details about Honda products and latest promotions, follow them on their Facebook page (Honda Philippines, Inc.) and Instagram account (@hondaph_mc).
Photos by: Ahmad Thong
Additional Photos from: Insiderracing