It was an excitement that made motorcycle lovers wish that their dream of riding Honda's ADV 150 here in the Philippines will be a reality. During the Gaiikindo Indonesia International Auto Show (GIIAS) in Jakarta, Indonesia, this new model made heads turn when it debuted from the exhibit.
The ADV 150 proved to be one of Honda's most in-demand unit in the premium 150cc-class scooter that paved the way for the clamor of our riders, that made Honda answered their prayers to bring the ADV 150 to the Philippine market.
Now recently, Honda Philippines, Inc. unleashed this must-have for adventure riding when they launched the All-New Honda ADV 150. Motorcycle lovers are now going gaga with this reality that the Filipino riders will now also get to experience of this unit.
The ADV 150 is powered by the same liquid-cooled, eSP (enhanced Smart Power) engine and is also equipped with Honda's Idling Stop System.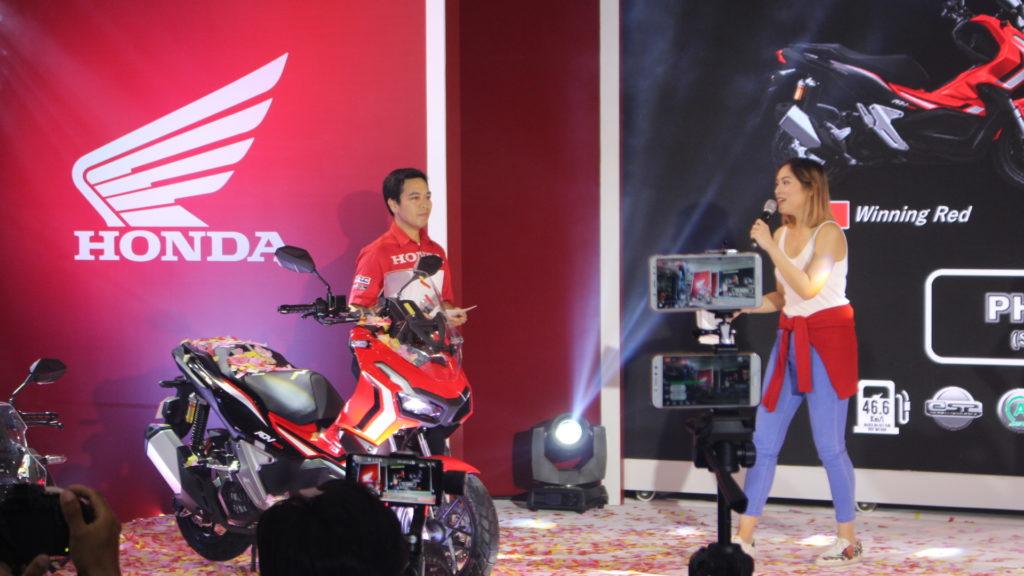 Many reviews from motorcycle websites are saying that the ADV 150's looks are inspired by its dual-sport bigger brother, the Honda X-ADV 750. The ADV 150's looks are strikingly radical and the overall shape leaning towards a more sporty feel that is complemented by a set of dual-sport tires.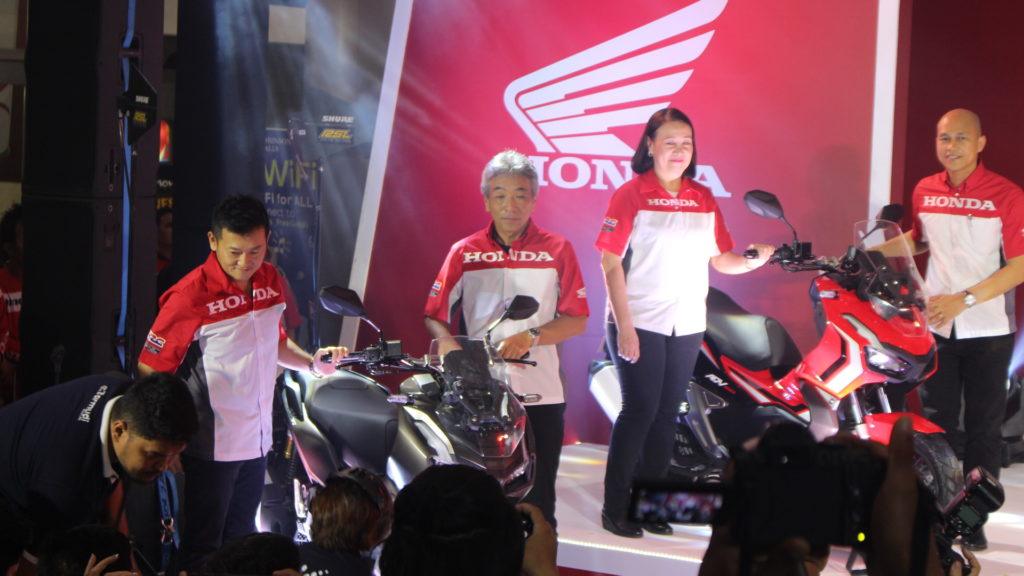 The All-New Honda ADV150 has a 14-inch front tire size and 13-inch rear tire size as well as twin sub-tank rear suspension for a more comfortable ride. And since safety is foremost in all its products, The All-New ADV150 features an emergency stop signal (ESS) which automatically blinks the hazard light when sudden stop occurs and front and rear wavy disc brakes with 1 channel Anti-lock Braking System (ABS) for the more stable braking system.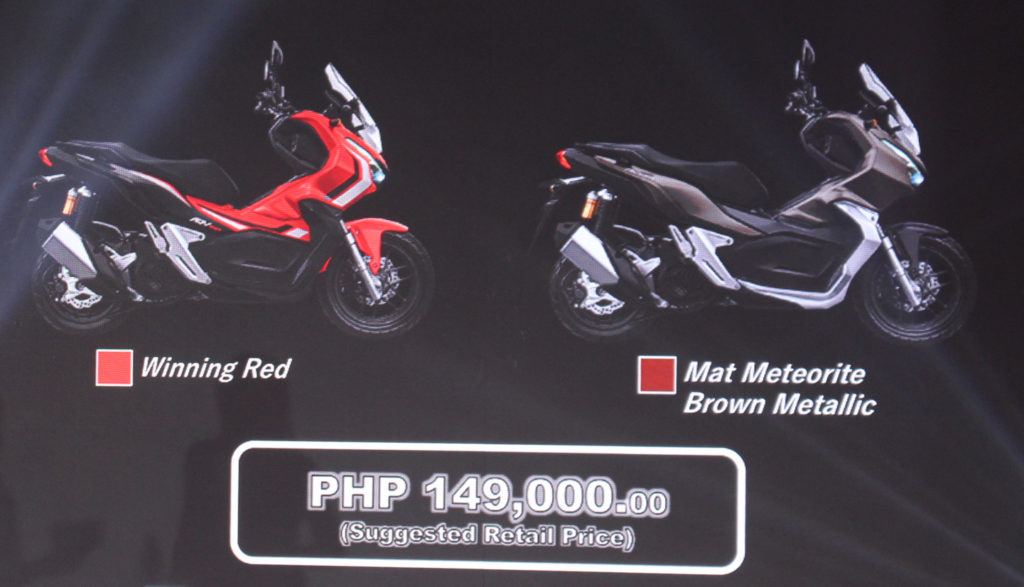 Other features all-LED lighting, a fully digital meter panel, disc brakes in the front and rear (only the front has ABS), a fully-adjustable windscreen, and a GPS/ mobile phone charging socket. Equipped with Honda's Idling Stop System (ISS), this environmental-friendly feature works by shutting the engine off after 10 seconds of idling (for situations like traffic lights) and turns the engine back when you simply twist the throttle to accelerate. The ISS will help reduce carbon emissions and at the same time make the ADV 150 more fuel-efficient compared to other scooters with the same displacement but without ISS.

The ADV 150 will unquestionably bring the ADV in your "ENTURE" but this means city driving and giving a new feel and look to most available scooters. That said, the ground clearance of 165mm as checked by motopinas.com can be considered that it is too low for off-roading. You may have to think twice of bringing this "bad boy" for some off-road adventure as stones, gravel, and other factors might damage the lower part of the unit.
The All-New Honda ADV150 will be available at the Honda 3S Shops this coming January 2020 with an SRP of Ph149,000.00. For more details about Honda products and latest promotions, follow them on their Facebook page (Honda Philippines, Inc.) and Instagram account (@hondaph_mc).