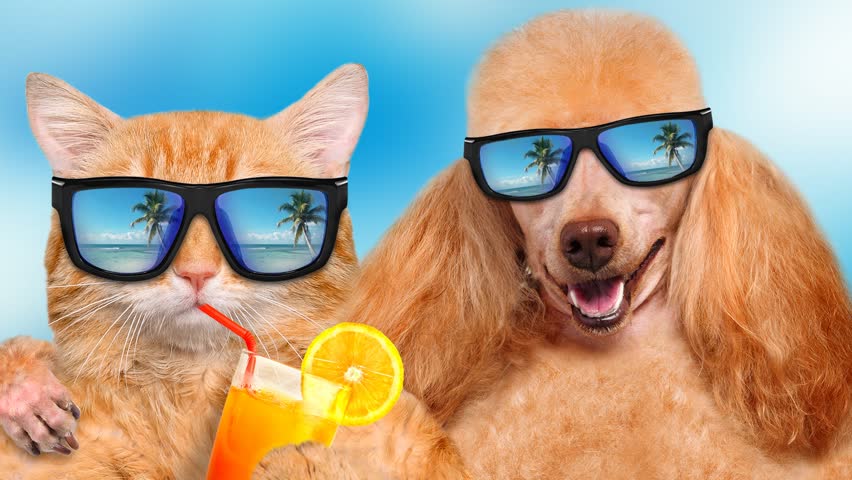 Maybe your furry buddy would like to soak up some fun in the sun with you in Cancun? Sometimes, you want to take your pets with you abroad – but how do you go about that?
How fit is your pet to fly?
In an ideal world, our fur babies can run wild and free with us in our adventures anywhere, but as responsible guardians for our adorable friends, we must make sure that they are healthy and within the right age limits for travel. Also, have them assessed for psychological factors that make affect their health before taking them along. Some countries appoint long periods of quarantine for pet entry and sometimes, pets can perish from depression during this process. Not only for their health, but also for the locals in your destination, be extra prepared.
Know your destination.
Different countries have different processes of pet importation, so it's best to do your research on the countries you're visiting. We recommend bringfido's travel guide.

Make sure that you have a well-structured game plan for your stay. You have to arrange accommodations that will cater not only for you but for your pet. It's best to research the hotels and the local culture.
Know your ride.
Research and inquire about your flight and the airline's history. This includes their animal handling policies and recorded incidents from boarding, transport, and arrival.
Papers, papers, papers!!!
Although different countries have different pet entry policies, here are some standard documents you can prepare beforehand. (We know how complicated and time-consuming government processes are!)
Updated and recent health certificate (at least within the year of your pet's scheduled travel) from a licensed veterinarian to be submitted to National Veterinary Quarantine Service.
Updated records on deworming and vaccinations.
Pet Microchip (check out our article on pet microchips here.)
Export Permit
Puppies and kittens must be at least 3 1/2 – 4 months of age prior to exportation. They must be vaccinated for rabies at least 14 days prior to export or according to the regulations of the destination country.
Image Sources:
https://s.abcnews.com/images/GMA/dog-pilot-2-ht-er-190523_hpEmbed_3x2_992.jpg
https://ak6.picdn.net/shutterstock/videos/29739286/thumb/1.jpg
https://i2.wp.com/theverybesttop10.com/wp-content/uploads/2018/03/Ten-Role-Playing-Cats-Who-Love-Playing-Doctors-and-Nurses-600×480-1-1-1.jpg?zoom=2.625&resize=356%2C284
https://animalfair.com/wp-content/uploads/2012/03/Exploring-dog.jpg
http://24.media.tumblr.com/9611fb37d36d24368c09503fc14e1e61/tumblr_mkbjrpiVuM1qeh104o1_500.jpg
https://nextgendog.com/wp-content/uploads/2014/08/New-Study-Shows-Dogs-Enjoy-Problem-Solving1.jpg