What are microchips?
Microchips are tiny computer chips, they are about the size of a grain of rice; it is programmed with a registration number and information and identity information that can be read through a scanner through radio signals – basically, it's RFID for your fur baby. The microchip is implanted to your pet through an injection, a process not too different from their vaccinations, so it sits under their skin.
It uses bioglass technology, so it doesn't register as a foreign body, making it completely safe for your pets.
What are the advantages of microchipping your pet?
Name tags and collars are outdated.
Though putting your pet's name and contact details on their tags is helpful in identifying your pet, it can be removed – especially in cases of theft.
The microchip reinforces your ownership.
Sometimes other people will assume a claim on your pet, but the data on the microchip includes not only your contact details, but also the date that it was implanted.
The chances of retrieving your pet greatly increase.
Though it's a relatively new technology in the Philippines, it is surely getting integrated into our pet and shelter systems. A microchip stays on your pet for a lifetime so the likelihood of finding the pet in the future is increased.
Microchips are programmable to work with other technology.
Some microchip manufacturers give you other perks like an application that can track your pet through your smartphone, or install scanners on pet doors or feeding dispensers.

What are the risks or disadvantages of microchipping your pet?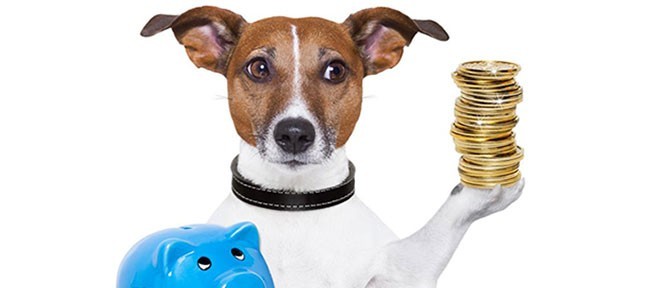 It's not cheap.
As fur parents, we invest in our furbaby's wellbeing and sometimes it's not too wallet-friendly.
It's not universal.
Different microchip manufacturers cannot cross-scan microchips, so it's best to get microchipped with a widely used provider.
You need to have it maintained.
With their yearly vaccines and check-up, it's best to have the microchip tested as well so that you know it is working at its best.
Where can I get my pets microchipped in The Philippines?
We want to suggest some microchip providers in the Philippines that we have found:
Petdentity Phils Inc.
https://petdentity.com.ph/
Email: info@petdentity.com.ph
Office Address: 16B, 16th Floor Burgundy Corporate Tower, Sen. Gil Puyat Ave. Makati City, Philippines
Telephone No.: (02) 821-8106
Mobile No.:+639454552018

Beterinaryo sa Fort
http://www.beterinaryo.com
Ground Floor, Kensington Place, 1st Ave, Bonifacio Global City, 1634, Taguig, Philippines
Office Hours: Mon – Sat: 9:00am – 7:00pm
Telefax No.: 822.71.59 Tel 822.36.60 

Makati Dog & Cat Hospital
http://www.makatidogandcathospital.com/
5426 General Luna St. cor. Algier St. Poblacion, Makati City
Telephone No.: (632) 896-2860
Telefax No: (632) 896-6386
Mobile 0908-8967113

Pendragon Clinic
http://www.pendragonvetclinic.info/
Rm 203 Amaremca Bldg., 107-A Kalayaan Avenue Diliman, Quezon City
Telephone No.: 436-3833

Vets In Practice
http://site.vetsinpractice.com.ph/
#63 Maysilo Circle corner Boni Ave., Mandaluyong
Telephone No.: 5311581-83, 5337965

The Ark Veterinary Clinic (Davao)
https://www.facebook.com/pages/The-Ark-Veterinary-Clinic/156984581034773?ref=br_rs
Jacinto Extension branch: Doors 1 & 2 JDS Bldg, Jacinto Extension 
Lanang branch: Door 11, K7 Strip Building, Kilometer 7, J.P. Laurel Avenue, Lanang (fronting Caltex) , 8000 Davao City
Telephone No.: (082) 2867483; 09228215121
Image Sources:
https://www.petsecure.com.au/wp-content/uploads/2017/01/10-reasons-get-cat-dog-microchipped.jpg
https://cdn.hswstatic.com/gif/pet-microchip-3.jpg
https://www.awarenessdays.com/wp-content/uploads/2018/12/iStock-512905822-1024×683.jpg
https://www.cbnmaringa.com.br/uploads_lg/45f0f172374b3e65958645c08b15c107.jpg