Cacao can be considered as one of the Philippines' fastest growing industry and it will boost promising farm tourism that caters tourists looking for fun and adventure in the country.
Cacao, which originated from South American forests, is the source material of chocolate products.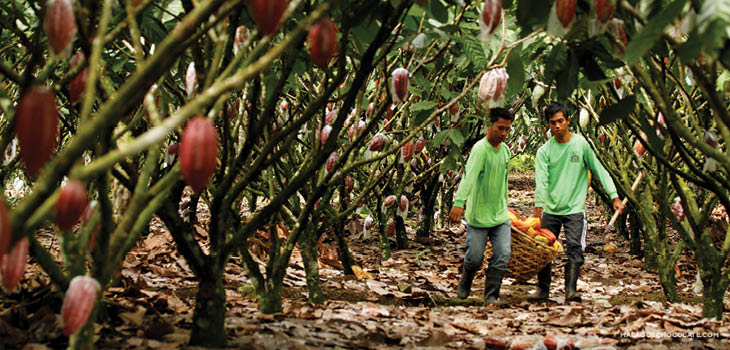 However, modern cacao is mostly produced by African and European countries such as the Ivory Coast, Germany, and be As a minor player in the global industry, the Philippines also engages in cacao cultivation nearly everywhere around the archipelago, even during the early 1900s.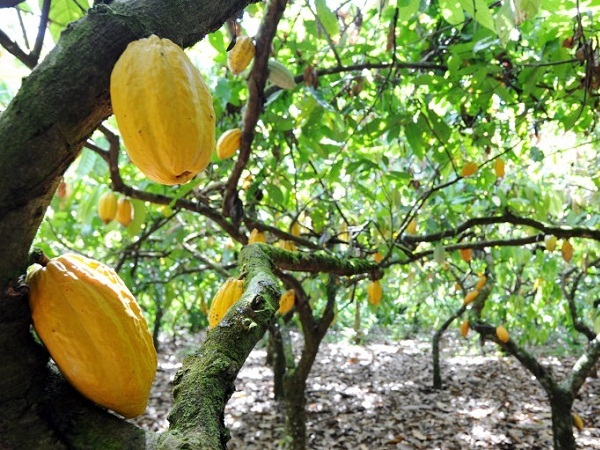 The Philippine cacao industry consists mostly of smallholder farmers who supply medium-scale manufacturers. However, domestic production is insufficient; local cacao demand outweighs the cacao supply both locally and globally. One major factor that affects cacao production in the country is "the lack of post-harvest knowledge, equipment, and facilities to ensure bean quality for chocolate manufacturing." Since that is the case, cacao exports are far less than the country's imports.
This became the focus of the recent event, attended by personalities relevant in the cacao industry. Sen. Cynthia Villar said "Farm tourism in the country has thrived on the best practices and growth of the cocoa industry" Republic Act 10816 or Farm Tourism Development Act mandates the promotion of tourism and agricultural with the partnership with its stakeholders Villar said.
Davao city will boast its vast greenery including nature park and Farm resorts.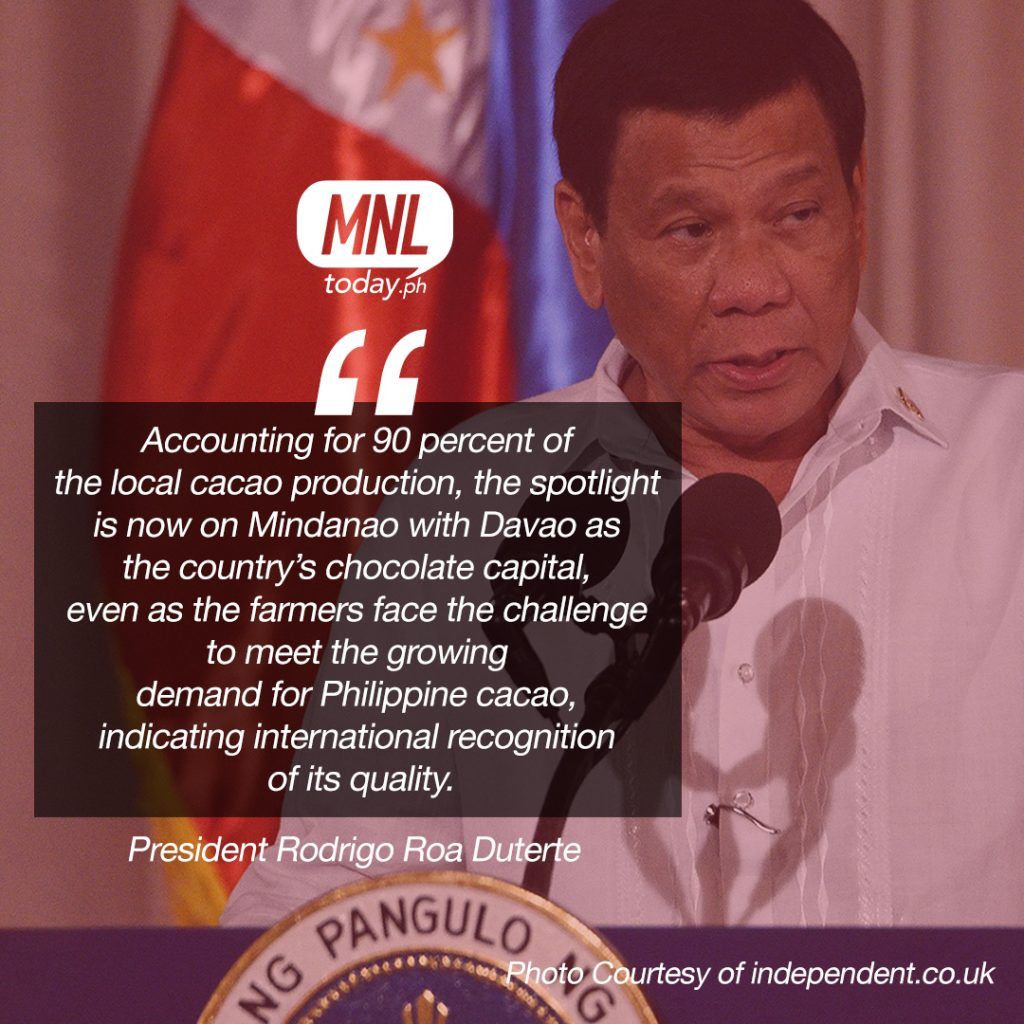 Duterte said, "Accounting for 90 percent of the local cacao production, the spotlight is now on Mindanao with Davao as the country's chocolate capital, even as the farmers face the challenge to meet the growing demand for Philippine cacao, indicating international recognition of its quality."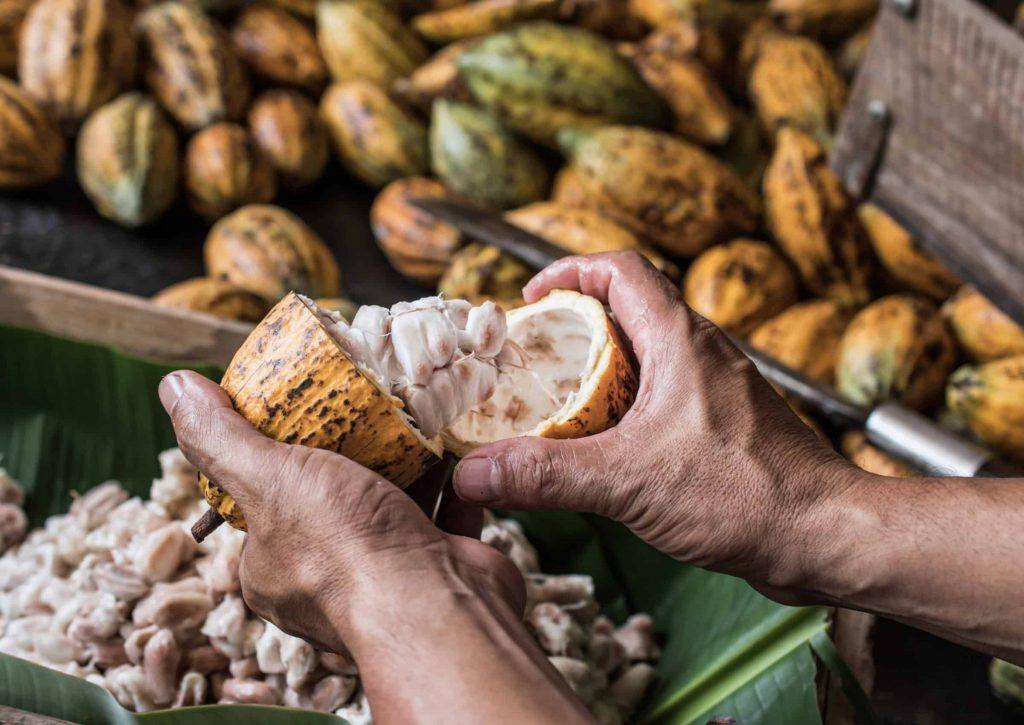 "The challenge of achieving 100,000 metric tons of cacao by 2020 stays, and this can only be achieved with both private and government sectors working together," said Dante Muyco, president of the Cacao Industry Development Association of Mindanao.
Secretary Emmanuel Piñol is also present at the conference who lauded Davao's success on its cacao growers and chocolate producers.
image source:
https://www.foodbizasia.com/davao-based-cacao-farm-helps-boost-philippine-cocoa-industry/#.XO44WtMzZBw
https://business.inquirer.net/78316/local-farmers-urged-to-increase-cacao-output
https://www.kit.nl/project/cocoa-farmer-finance-in-the-philippines/
https://foodtank.com/news/2017/01/chocothon-initiative-seeks-save-cocoa-production-ghana/