Perks of the job of being in the events industry is you get to visit different places and discover a different culture. That is what 
usually happens every time we work outside Manila. 
In our recent trip to Davao, City, my wife Lhara booked us for an overnight stay in one of the Philippines' stunning beach resort. Pearl Farm Beach Resort in the exotic Samal Island.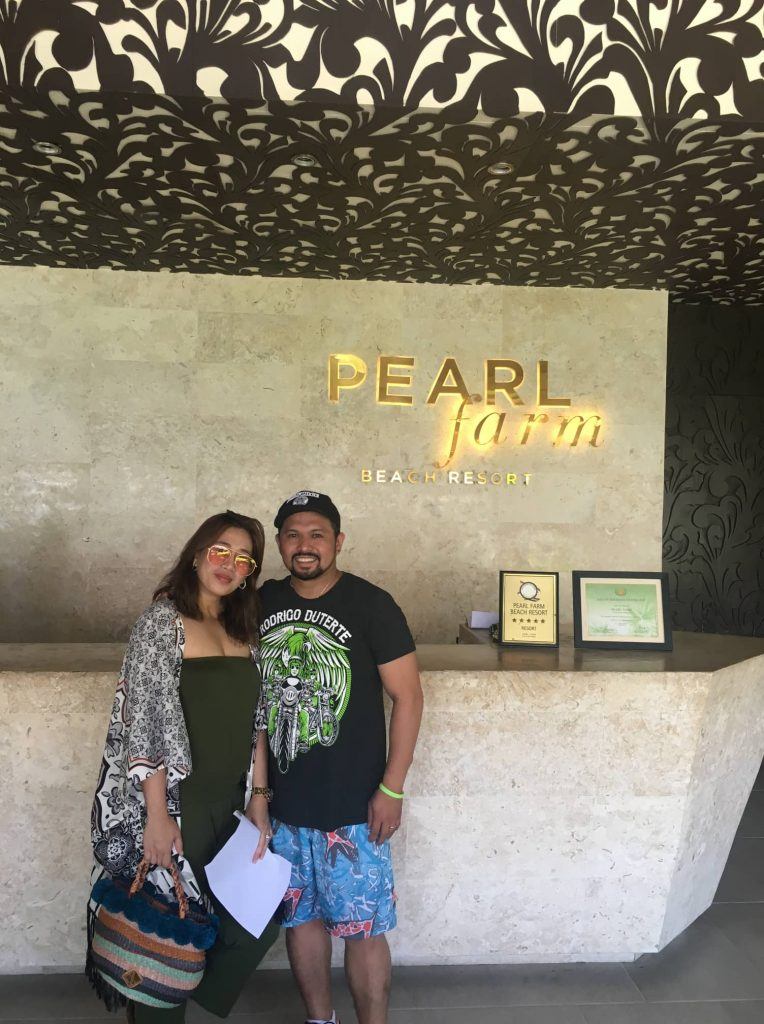 If you think you've seen the best of the beaches here in the Philippines – wait until you step foot at one of the most beautiful hotels and resorts in the country. Surrounded by pristine beaches, Pearl Farm Beach Resort offers an escape away from the usual atmosphere of the city by taking you away from the usual busy urban-living and exposing you to the colorful cultures of Mindanao. Pearl Farm Beach Resort is the only 5-star beach hotel resort in Davao. It has a sprawling 14-hectare idyllic view of the calm Davao Gulf.
Going to Pearl Farm Beach Resort will take you around 40-45 minutes boat ride. From Davao City, you need to traverse the sea going to the island of Samal where Pearl Farm Beach Resort is located. Once you arrived, you will be greeted by the sand, sea, and sun and a special and delicious concoction of a welcome drink that makes you forget your usual busy and stressful life.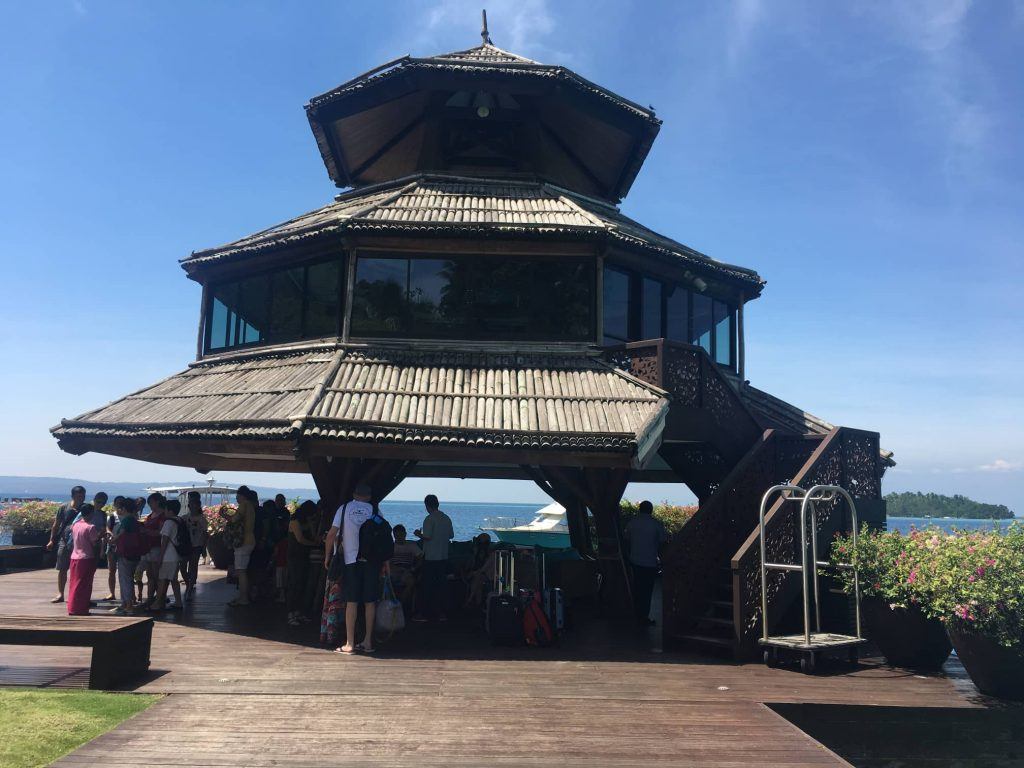 Your first stop is the iconic parola which was formerly where ancient mariners kept an eye out for their marine territory. Now, it serves as your initial point where you can have a few snacks and refreshments, relax after your trip, or marvel at the 360-degree view of paradise. From here on, every corner of the resort is dotted with the cultural inheritance of Mindanao tribes, from the intricacy of the Mandaya weaving to the captivating structures of stilt houses. In this resort, well-appointed suites and villas with rewarding terraces await every guest. 
Our room was located atop the hills of the island. Not the special nipa huts on stilts. It was still special since we have a good view, trees and scene is like from a nature documentary that makes you relax just by hearing the sounds of the leaves, chirping of the birds and the scent of fresh air. In our room, there's also a cabled TV, a safety box, mini refrigerator, coffee maker, and complimentary drinks and chocolates.
There are no words on how amazing our room was. Talk about modern design meets traditional decors. On the outside, it's just a simple nipa cottage, but surprisingly, the inside tells a different story. The room is well-decked, furnished with 2 beds and comfy sheets, a harmony of colors for a tropical vibe, surrounded by handmade Mindanaoan craft including the duvet, the curtain, and an all-wood ceiling fan.

And once you realize that the resort is designed by national artist Bobby Manosa, you will then understand that the Pearl Farm Beach Resort is really something special.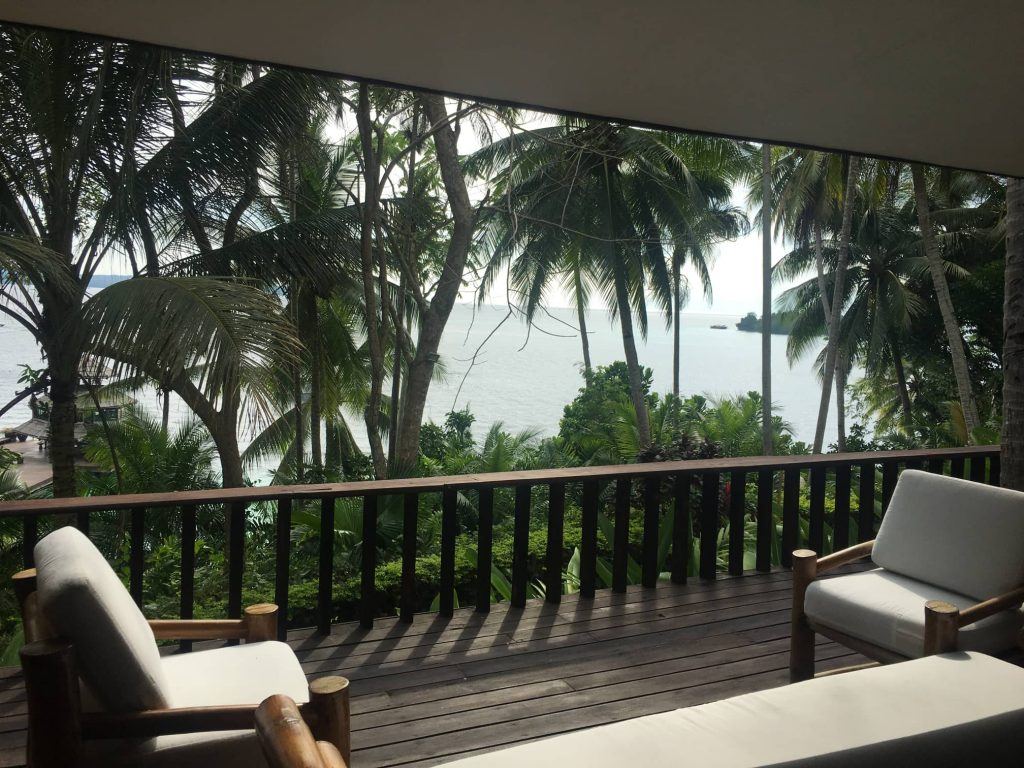 It was an overnight to remember. We get to enjoy the world-class facilities of the resort, eat the sumptuous food in Maranao Restaurant, and more importantly, we were able to get the needed rest that we need, enough to be recharge and be productive again when we return for work. My wife and I
 had a fun and relaxing time bonding and we can't wait to get back and this time, with our little daughter Adrielle. 
Make your vacation memorable by visiting the Pearl Farm Beach Resort. Rates may come pricey but it will be totally worth it.
Address: Lizada Village, Lanang, Pearl Farm Marina, Davao CityPhone Number: 082-235-1234 to 36