Business Network International (BNI) Manila CBD Region will be holding a one-day conference on February 10, at Dusit Thani Manila in celebration of the 16th International Networking Week.
Dubbed "CONNECT MNL. Connections That Work.", this year's conference aims to create awareness on the role that networking plays in the development and success of businesses around the world. The event is also an opportunity to further expand BNI's philosophy in knowledge-sharing and opening the gateway to more connections for BNI members in the Philippines.
The challenges of the pandemic and the new environment facing businesses today require more innovation, partnerships and collaboration. Experts agree that collaboration is key to growing one's business in these challenging times. Hence, the BNI conference aims to provide strategic content that will guide and inspire BNI members and small businesses towards a journey of learning and growth in 2023.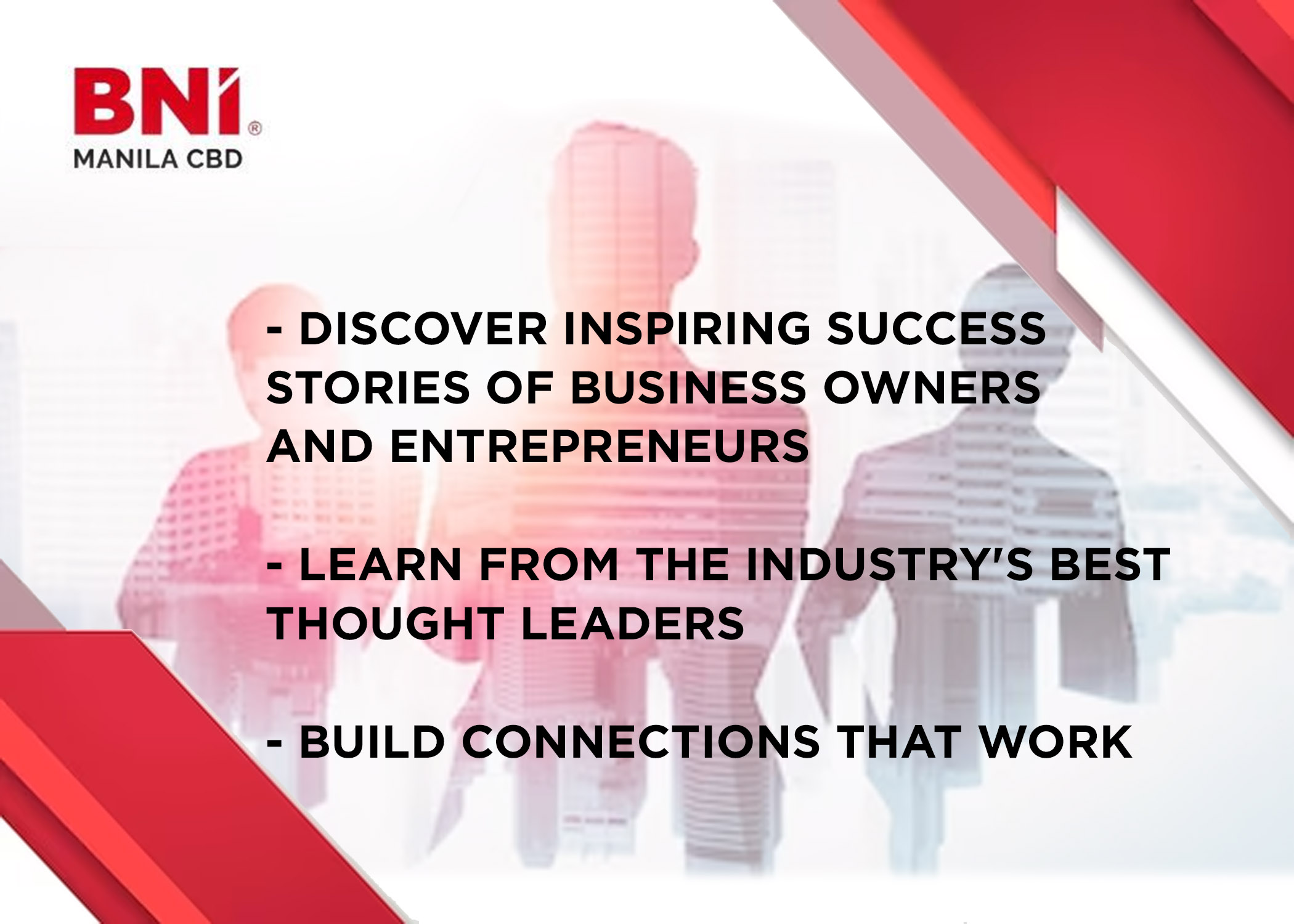 FULL AGENDA AND FEATURED EXPERTS
BNI's CONNECT MNL conference will feature resource persons and business leaders who will discuss different topics concerning business matters in the "new normal."
World and Philippines Macro Trends, Opportunities and Challenges:
To start off, a macro perspective of the business environment will be discussed by one of the country's leading private analysts, Jonas Ravelas.
The Role of Collaboration in the New Environment: Business Expert Ricky De Vera will explain the different business environments from the "Black Swan" during the pandemic to how to be prepared for the "White Leopard" in 2023.
Collaboration as Turnkey Accelerator: Lucien Dy Tioco, Executive Vice President of Philstar Media Group and Edwin Mapanao, Vice President for Marketing and Corporate Affairs of Unahco, will be discussing scaling up your market through collaboration and the importance of partnership with your communities. Jaypee Soliman, SVP of UnionBank, will tackle collaboration with small businesses; while Miguel Lindo, Franchise Development and Communications Director of BNI will share about the "Master Connector" effect which is at the core of BNI's thrust of "changing the way the world does business".

Why Building Connections and Relationships Matter: Multi-awarded and successful businessman,Zooperman Chairman and President of the Zoomanity Group Robert Yupangco will share his experience on the role of connections and networking in growing his business.
In addition to learning opportunities, Connect MNL also guarantees meaningful industry discussions, as represented by trade association partners such as Philippine Marketing Association (PMA), International Council for Small Business (ICSB), United Architects of the Philippines Diliman Chapter (UAP), Junior Chamber International Makati (JCI), and more.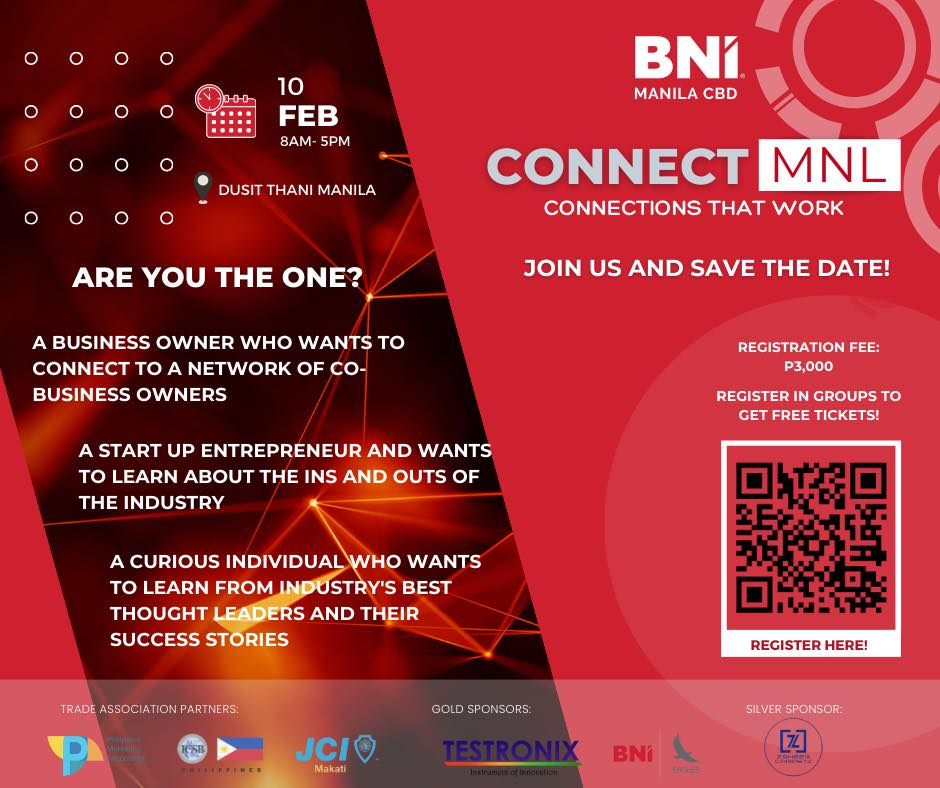 For more information and registration details, visit http://bniconnectmnl-2023.xperto.org or contact Manila CBD Managing Director Ronnie Marquez at +639178638689 or ronnie.marquez@bni.ph