Over the years, Filipinos have embraced different kinds of food, proof of our love for eating. Burgers and fries has become a staple food and a go-to for students, employees, family and friends alike. That is why Army Navy is slowly but surely inching its way to the country's top food chain.
ArmyNavy Burger Inc. is a food service company pioneered in the Philippines which specializes in a unique Burger + Burrito concept. References rooted in the military denote a culture of discipline, command, service, freedom and honor. In 2008 First Army-Navy store launch. Their concept is to offer Mexican and Americano food and unique style burgers that will become famous among people.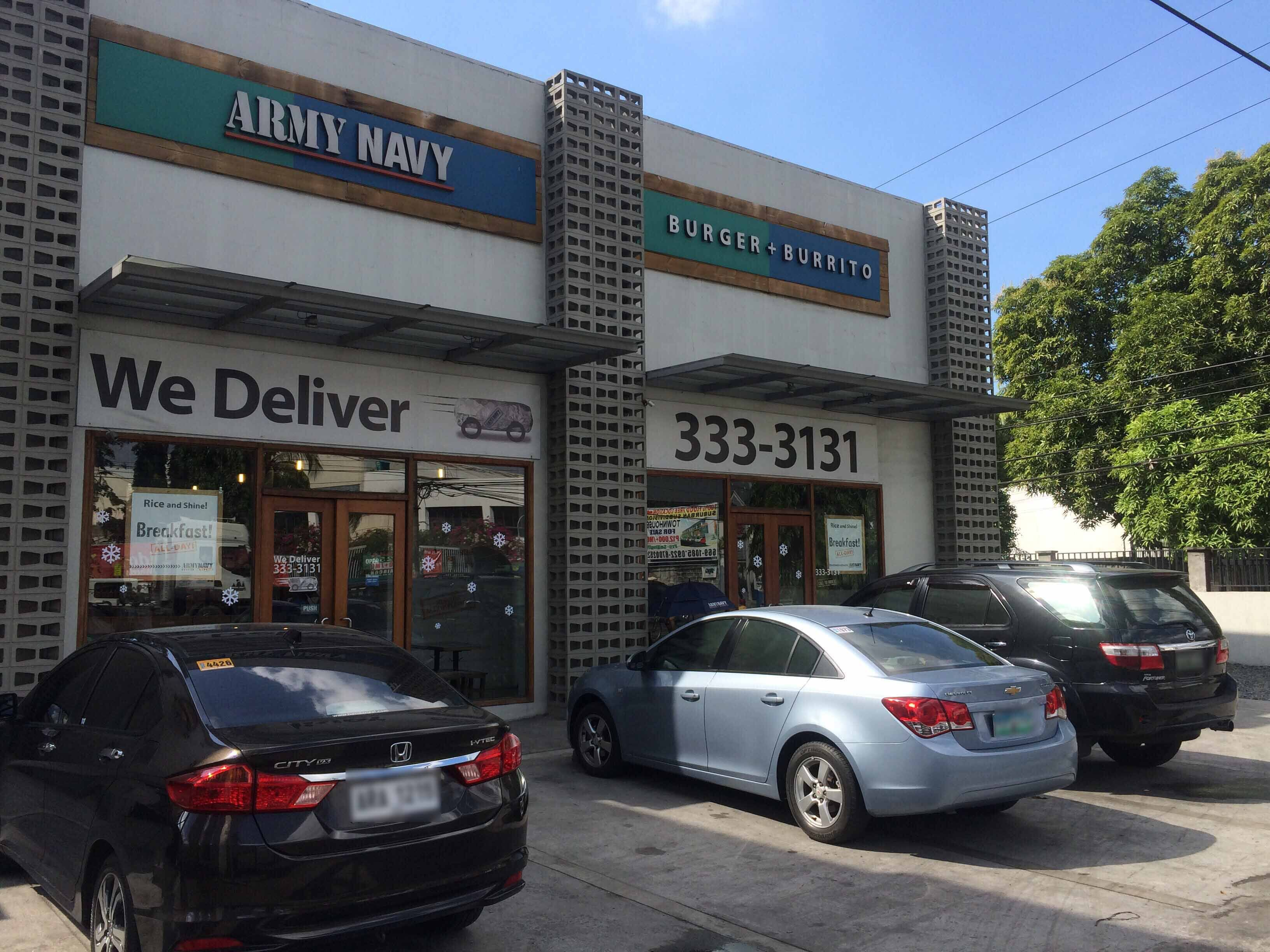 During one of my visit to the Full Blast Digicomms, Inc. HQ to work, I had the opportunity to dine in one of Army Navy's outlet in Cainta. Located near my school in STI, Cainta, I find it a bit pricey that is why this will be the first time that I will be able to visit the Burger and Burrito food chain,
What I like about Army Navy is that it is open 24/7 and can be perfect for someone like me who will have that craving for that good ol' american or mexican dish. I was pleasantly surprised to find that Army Navy serves a good breakfast and the adobo flakes with garlic rice and egg is the definite winner!!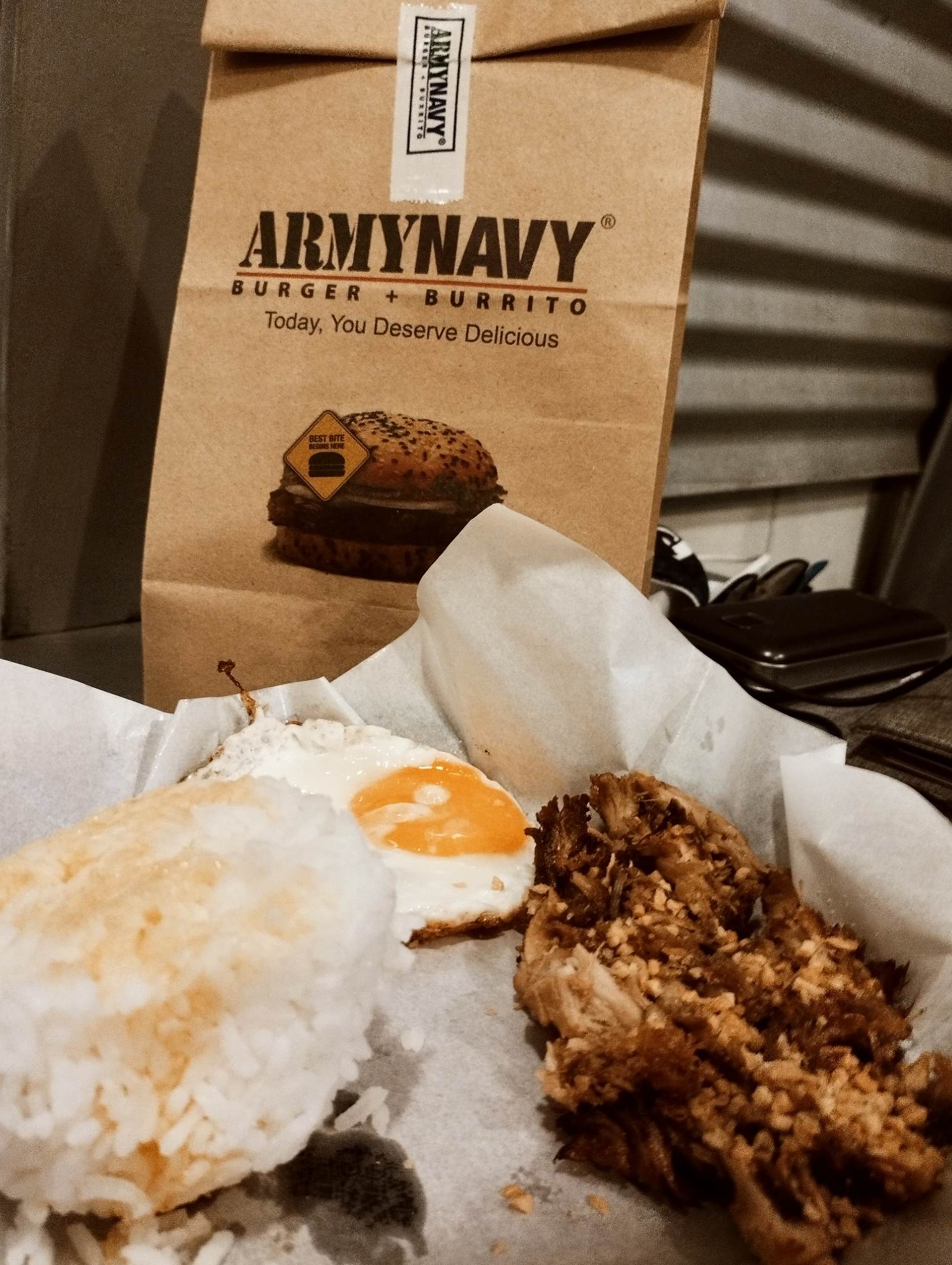 Adobo Flakes
The adobo flakes with fried rice had a generous amount of fried garlic chips to finish the entire serving! It definitely fills me up and satisfies my craving for a good breakfast any time of the day. Army Navy Breakfast Service is perfect for busy young professionals who don't feel like making breakfast every morning.
Fried Chicken
The skin is crisp and the oil doesn't splatter when you eat it. The clam chowder is also very tasty. I think they prepare fresh food so you have to wait for your number to be called after ordering.
Their sauce is unique, a bit spicy due to the cracked pepper, but it goes well with their fried chicken. Servings are big.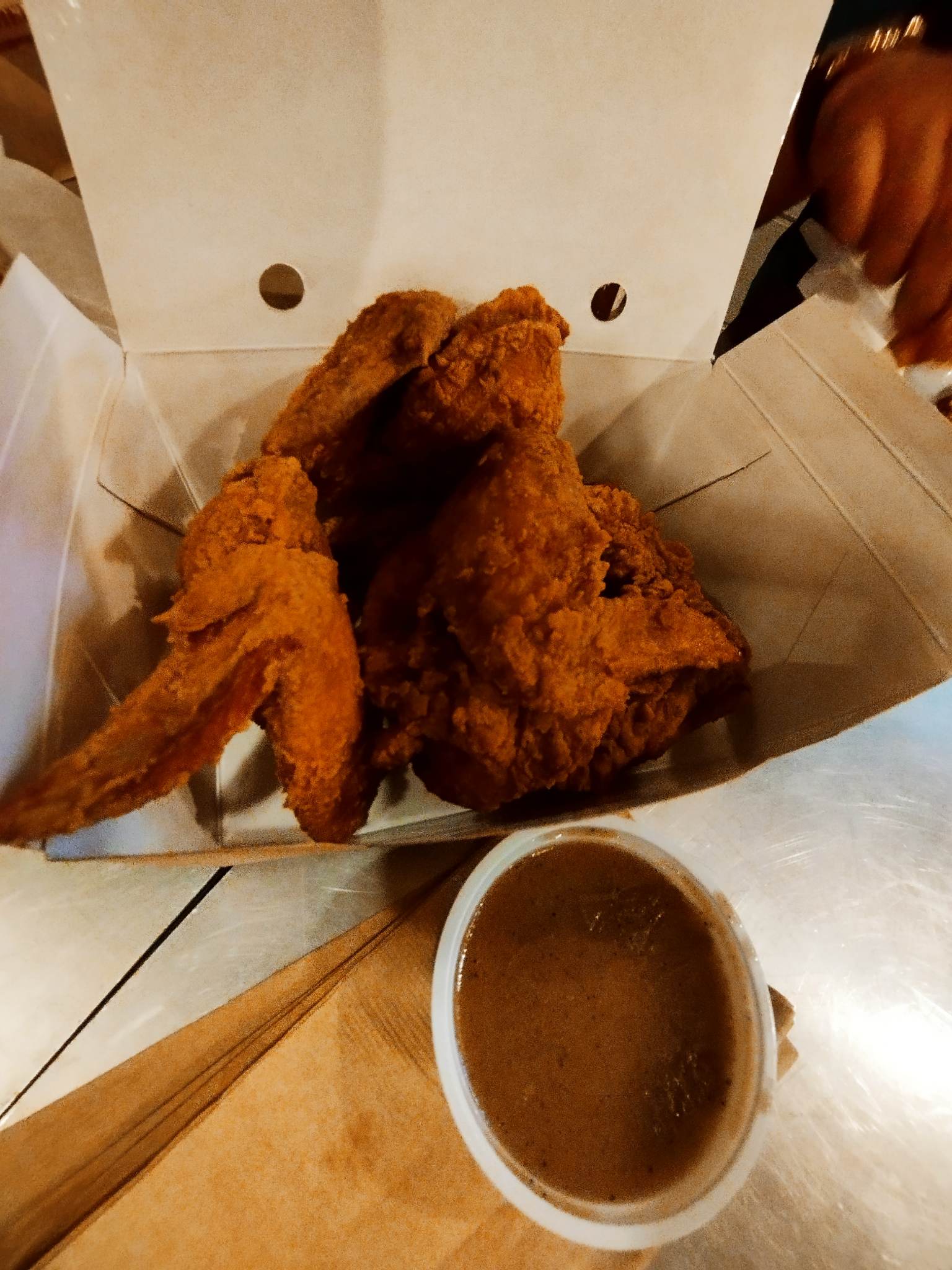 Army Navy already serves some of the best burgers and burritos in the Philippines, but the deliciousness has made it the third largest fast-casual burger and burrito restaurant chain in the Philippines. Premium service and great customer service keep people coming back.
Depending on your budget, food can be pricey but I can say that the serving and taste of food makes it up making the Army Namy a perfect tambayan for people who wants to hang-out, meet up or just fill your tummy. 
Where to find Army Navy Philippines?
From their humble beginnings in Tagaytay, Army Navy has now branched out to several branches. Not surprising considering their consistently tasting burritos.
They have branches in Jupiter, Dela Rosa Carpark, Dela Rosa Solaris, Glorietta, Valero, WalterMart Makati, Circuit, BGC, Netquad, Market! Market!, McKinley, VistaMall Taguig, MegaMall, Shaw, Emerald Ave., Greenhills, Pearl Place, Hampton Gardens, Commerce Ave., Petron NLEX Marilao, Petron NLEX Bocaue, Banawe, NLEX Drive & Dine, UP TechnoHub, & Visayas Ave.
They also have branches nationwide like in Binan Laguna, Dagupan Pangasinan, Baguio, Mariveles Bataan, Subic, Tagaytay Cavite, Tarlac and more!