ADM, a global leader in nutrition and maker of one of the country's leading hog feed brands, UltraPak, has partnered with Barangay San Roque to roll out an anti-dengue campaign aimed at mitigating the cases of dengue fever in the community and raising awareness of its dangers among residents of Barangay San Roque, San Rafael Bulacan.  
Led by Mr. Joel Bonilla, Plant Manager at ADM Bulacan Plant, fogging activities were conducted in July throughout Barangay San Roque, San Rafael Bulacan.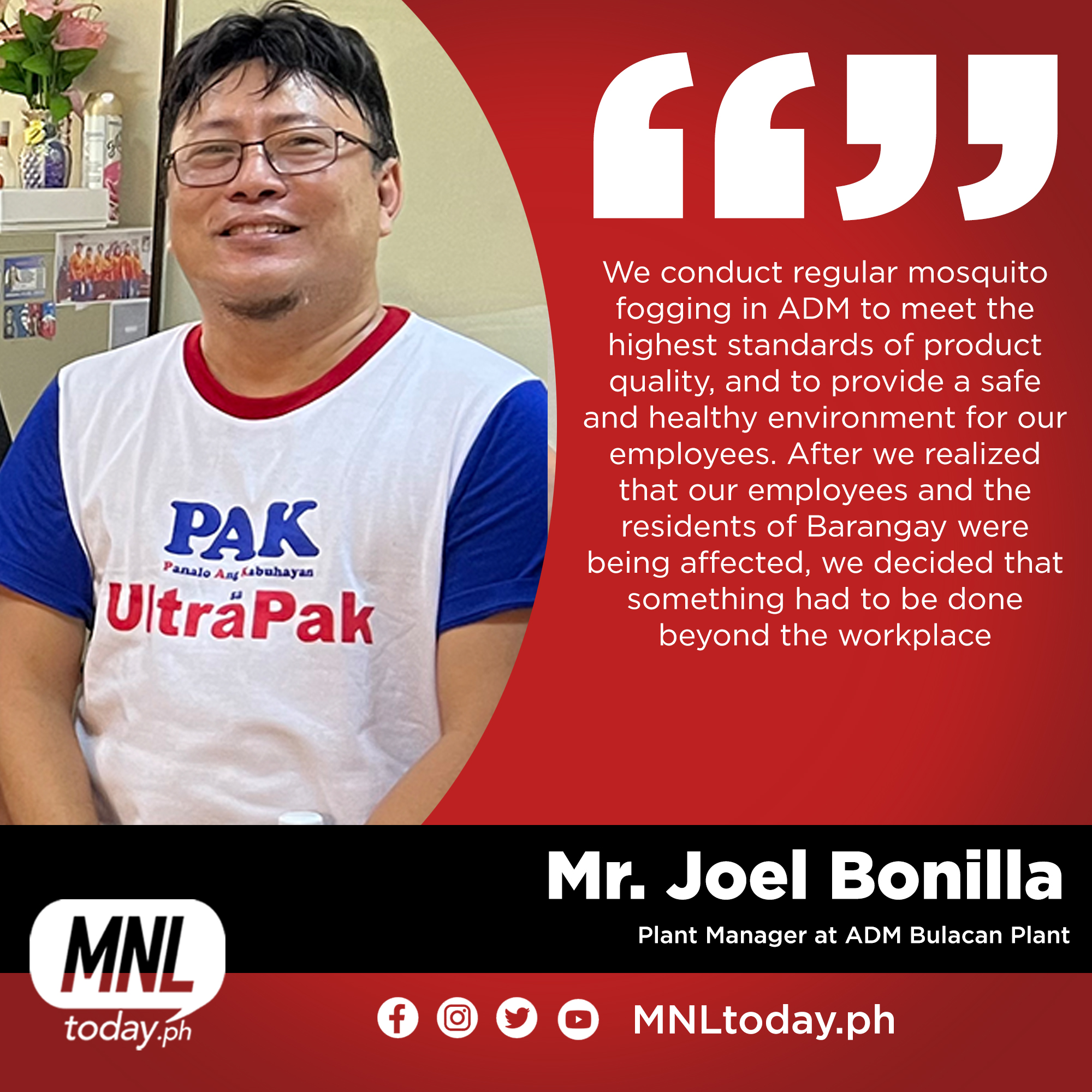 Barangay San Roque saw a rise in the number of dengue fever cases in the first five months of 2022, with the Bulacan Provincial Health Office (PHO) reporting a 54% increase in the number of cases compared to the same period last year. With the rising number of dengue fever cases among employees and residents of the Barangay, ADM Bulacan Plant made the decision to extend their resources and equipment beyond the plant to conduct fogging activities to help reduce the community spread of the virus.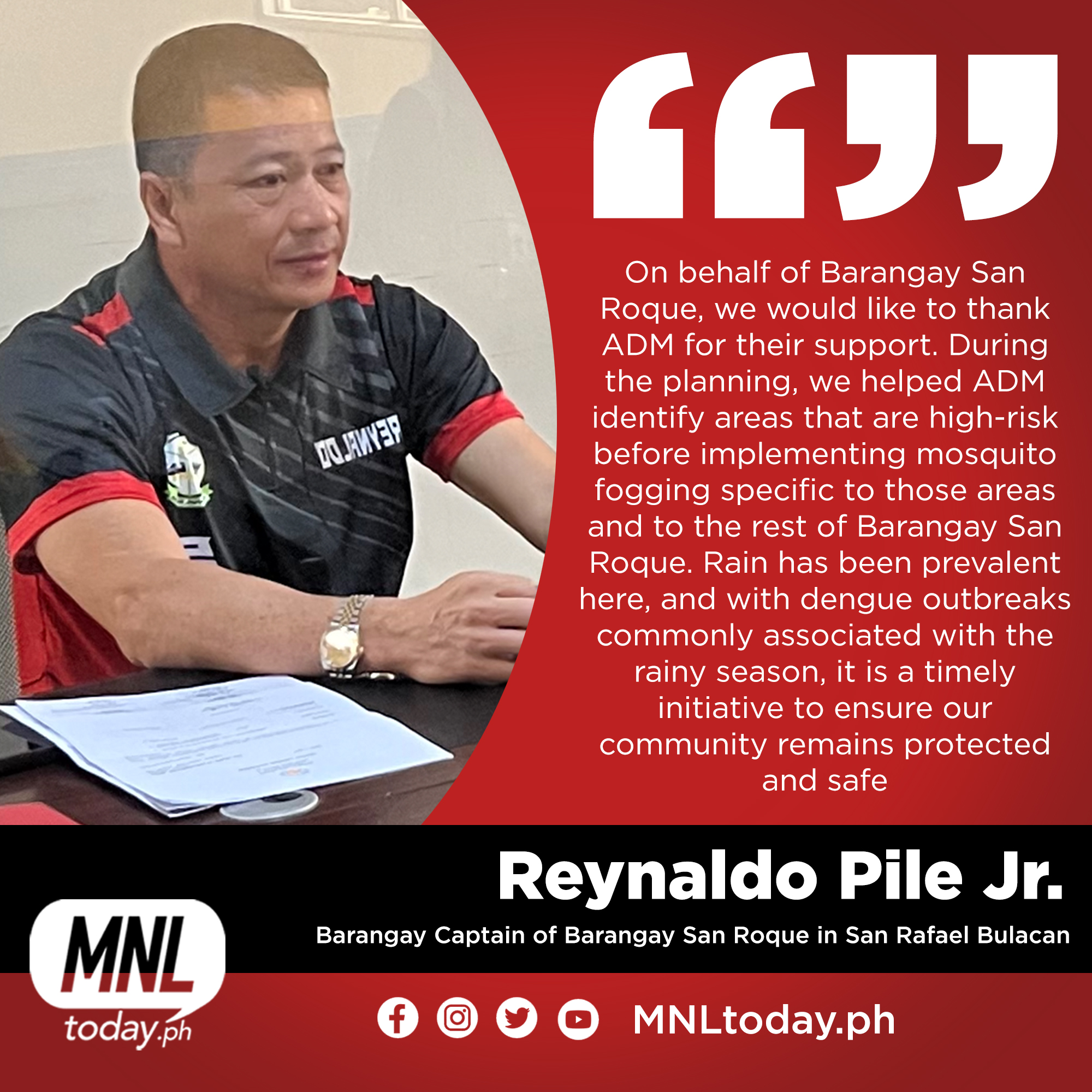 In addition to mosquito fogging activities, the team from ADM Bulacan Plant distributed flyers to raise awareness about dengue and its prevention. The Department of Health (DOH) has also been active in promoting awareness of the dangers of dengue. In 2019, DOH renewed its call to the public to prevent dengue by implementing the enhanced 4-S strategy in their households: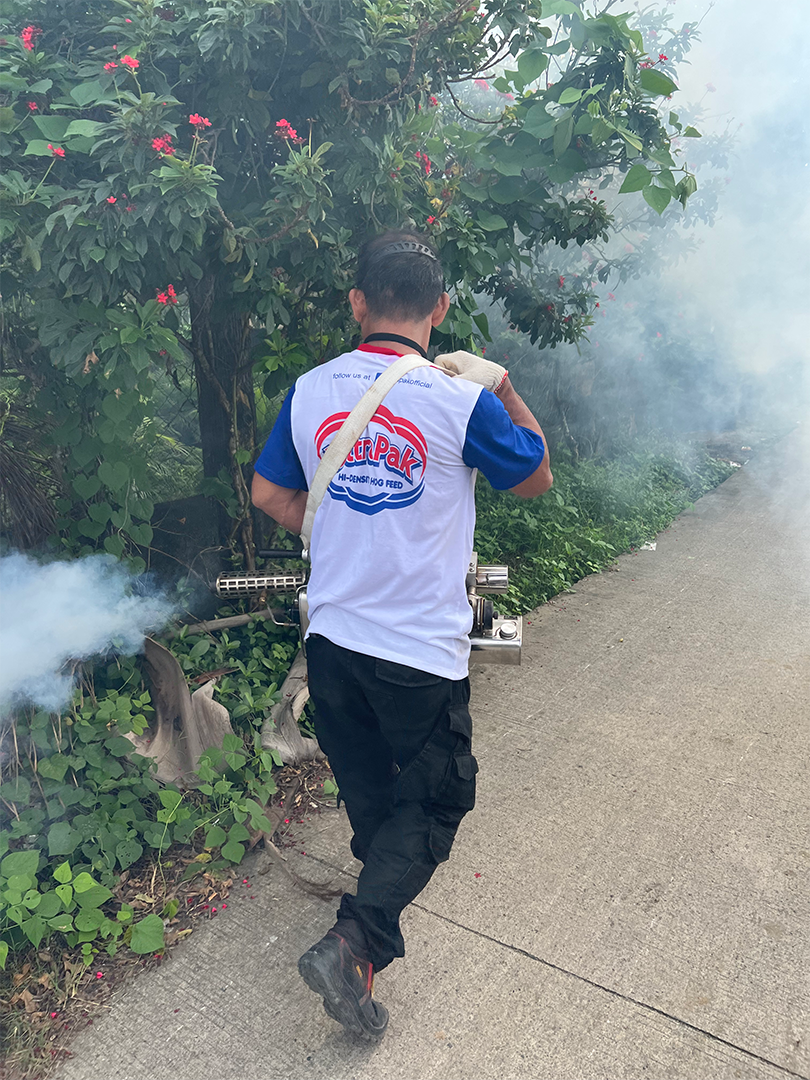 Search and destroy mosquito-breeding sites 
Self-protection measures like wearing long pants and long-sleeved shirts, and daily use of mosquito repellent 
Seek early consultation 
Support fogging/spraying only in hotspot areas where the increase in cases is registered for two consecutive weeks to prevent an impending outbreak 
"We have the capability, resources and equipment to help Barangay mitigate the spread of dengue, so it is important to share our resources and do our part in the community", shared Bonilla. As a responsible company that believes in the concept of shared value, ADM works to sustain and strengthen the communities where they work, live, and operate. 
Contributed article: ADM
Photo and Video by: Kel Labrador, Pops Tohong