Tondo, Manila— San Miguel Corporation (SMC) has opened a women's health clinic in Tondo that will provide specialized healthcare for women from nearby poor communities, with the goal of reducing their risk of breast and cervical cancer — two of the most common diseases among Filipino women.
SMC President and Chief Executive Officer Ramon S. Ang said this latest initiative will help arrest rising cases of reproductive health issues among women in urban poor communities, as part of its increased focus and involvement on women's issues, under its wider social development agenda.
SMC's women's health clinic will provide free medical services, including obstetrics and gynecologic (OB-GYN) ultrasound, general ultrasound, and medical consultation for pregnancies and female reproductive health to over 400 women members of its Better World Tondo community (BWT).
The clinic, located within SMC's "Better World Tondo" community center, which also functions as a feeding and learning center and food bank, will also hold regular health education sessions that will teach women from urban poor communities about cancer prevention, pregnancy healthcare, and nutrition, among others.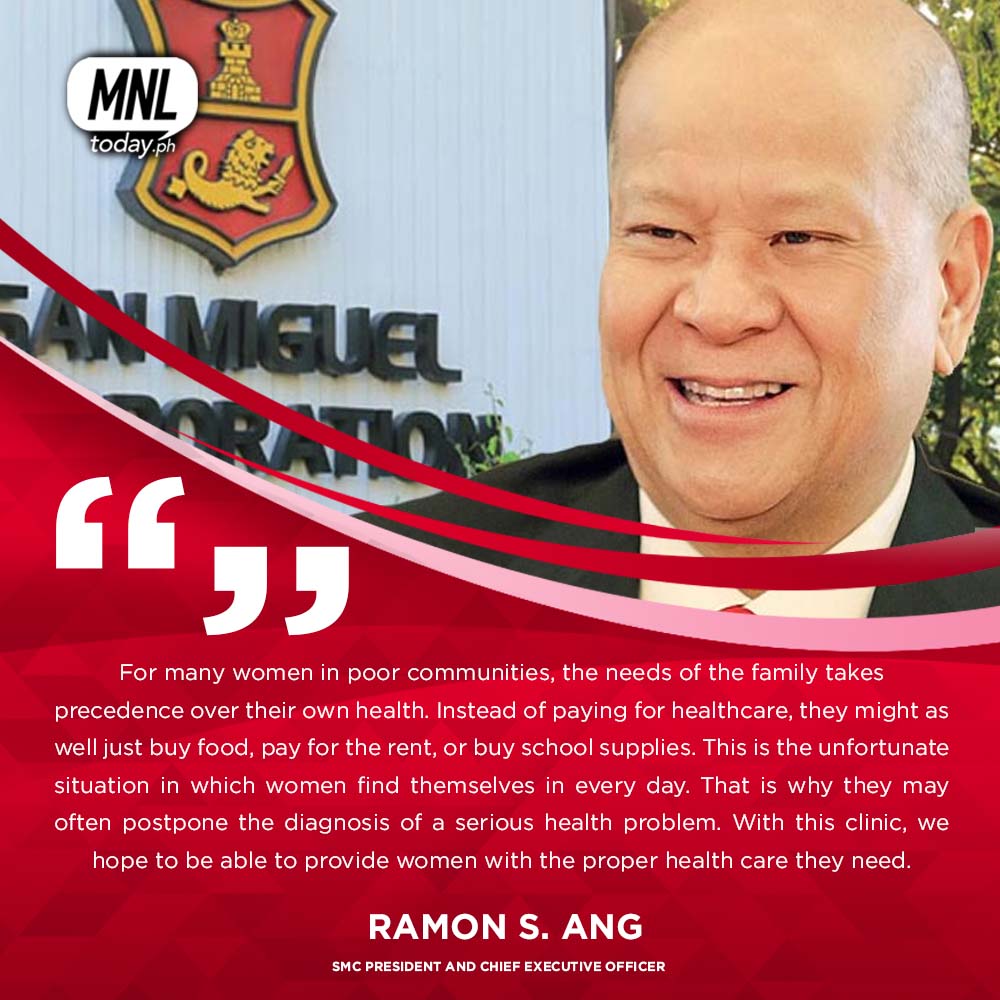 Prior to the opening of its women's health clinic, Ang said that SMC had conducted an in-person survey among 170 women in their BWT community. The survey revealed that close to 30% of the respondents had reproductive health-related illnesses, including breast and cervical cancer, polycystic ovary syndrome (PCOS), and myomas.
According to the International Agency for Research on Cancer, an agency of the World Health Organization, breast and cervical cancer were the top two cancers in terms of incidence among Filipino women in 2020.
The agency logged 27,163 new cases of breast cancer and 7,897 new cases of cervical cancer in that year alone.
Various studies have also shown that low health literacy and the high costs of diagnosing cancer are major problems affecting how this disease is treated and prevented in the Philippines, especially in urban poor communities.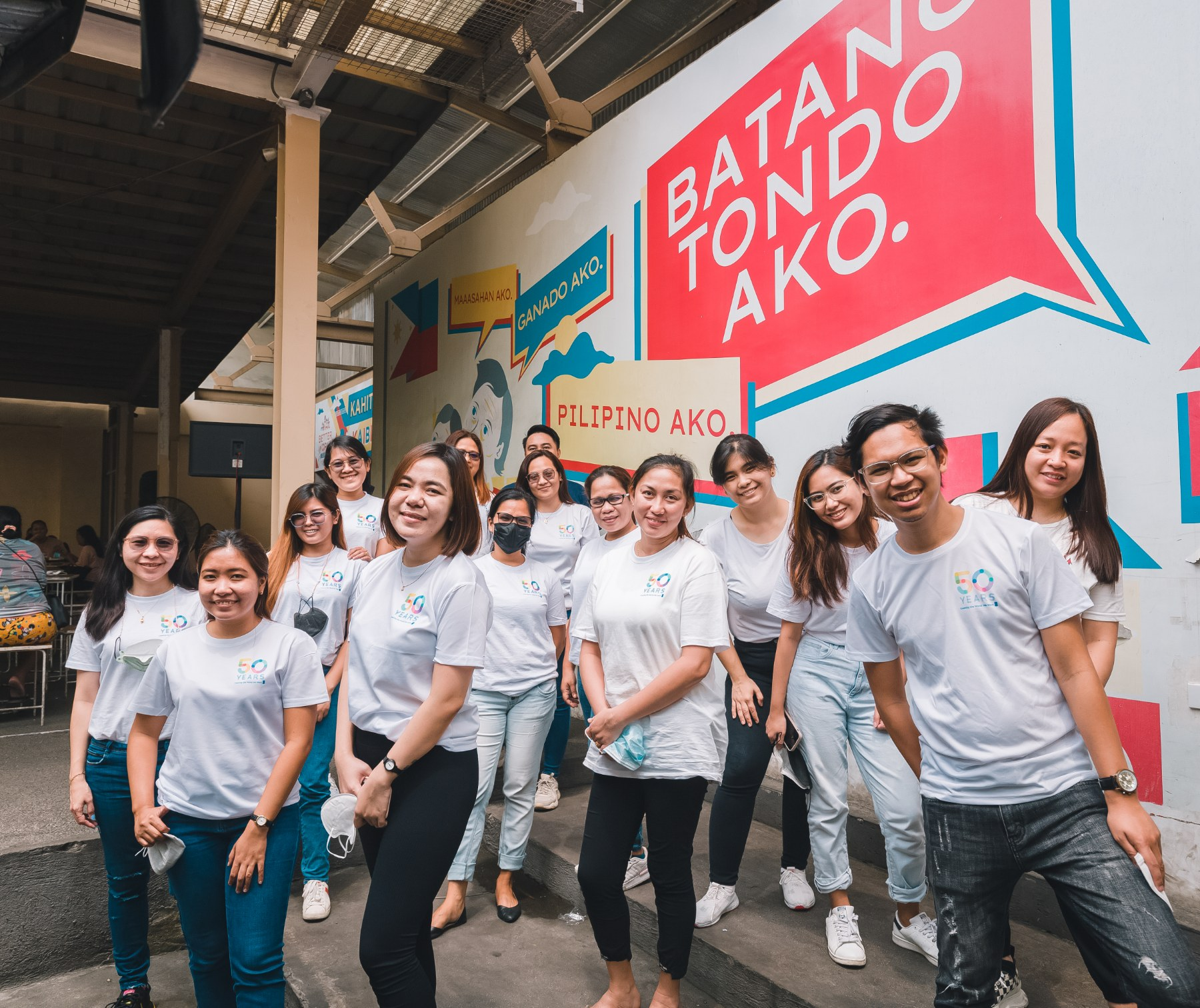 The members consist of mothers of students who attend BWT's after-school learning program, and those who volunteer for the center's overall upkeep, which includes cooking and cleaning. Family members and dependents of these women, as well as those living in neighboring communities, can also make use the clinic's free consultation, while other medical services will be available to them for a very minimal fee.
In the coming months, SMC also plans to work with a number of barangays in the area to conduct family planning sessions in the clinic.
This is the second major initiative of SMC to advocate the importance of health among underprivileged women.
Earlier this year, SMC opened Better World Cubao (BWC), a health, empowerment, and recovery (H.E.R.) center for women from disadvantaged backgrounds, including victims of domestic and sexual violence.
BWC regularly holds workshops that deal with gender equality, marriage, parenting, and building a sense of worth. It also offers free health education sessions and reproductive health services to hundreds of mothers from nearby communities.