The Marcos administration is banking on public-private partnership (PPP) projects for the creation of more and higher-quality jobs as well as upgrading the country's infrastructure.
During the 2022 Economic Journalists Association of the Philippines-San Miguel Corp. Economic Forum in Manila yesterday, National Economic Development Authority (NEDA) Secretary Arsenio Balisacan said PPPs will be used to address the binding constraints in infrastructure.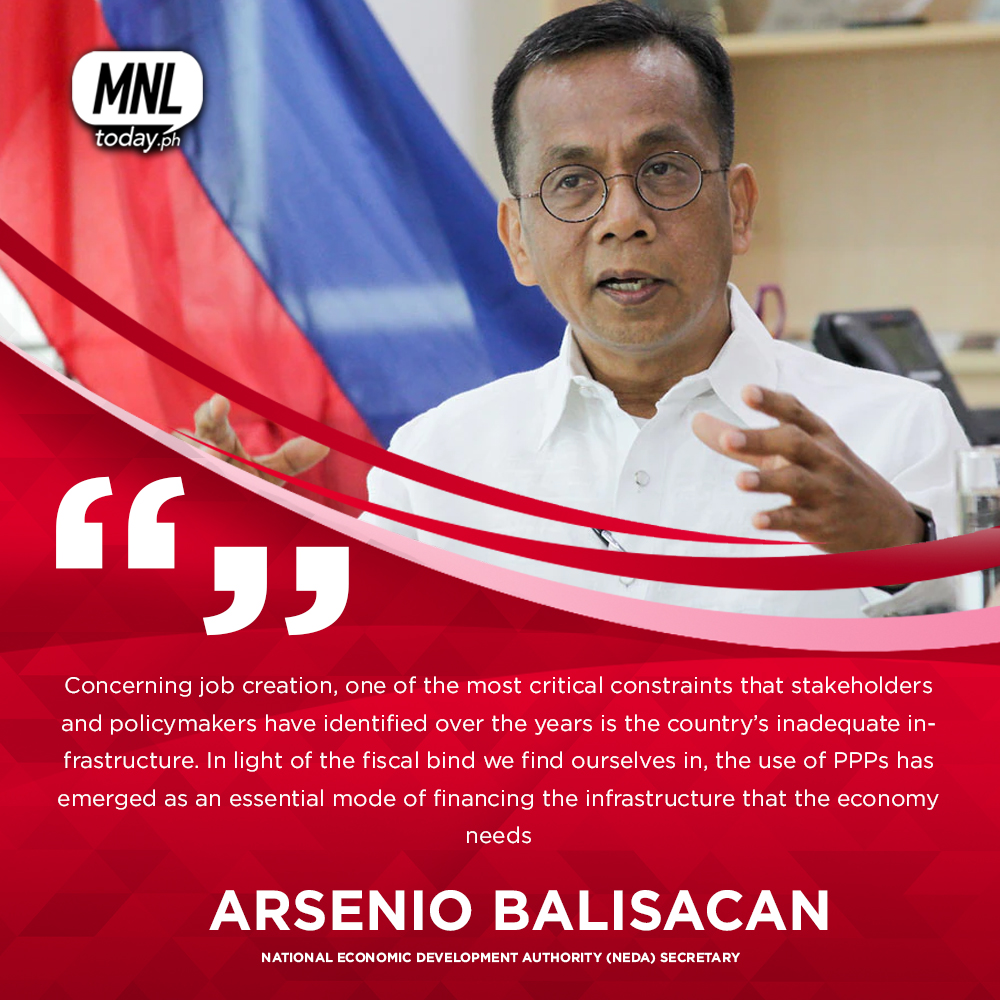 Aside from upgrading infrastructure, Balisacan said PPPs are expected to boost the competitiveness of domestic industries, and further encourage investments in various sectors that will lower prices and improve the quality of goods and services.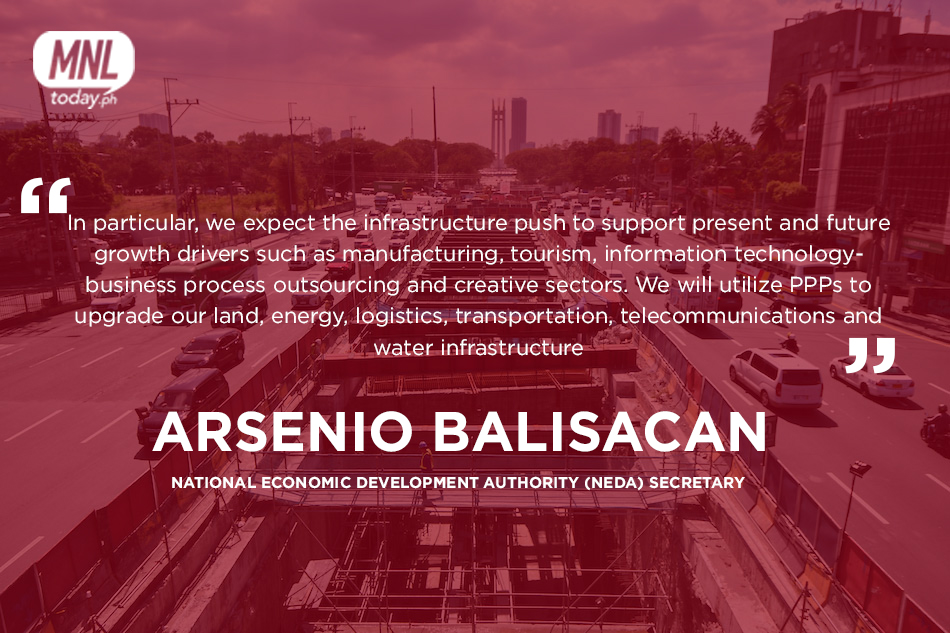 Balisacan's presentation showed there are 198 existing PPP projects that have already been awarded, while 71 more remain in the pipeline.
He said the National Economic and Development Authority, in coordination with other agencies, will conduct a thorough review of the amended Build-Operate-Transfer (BOT) Law's implementing rules and regulations (IRR) and will seek to address the private sector's concerns on the viability of PPPs while upholding the government's objective of protecting public interest.
With additional reports: Malaya Business Insight, Angela Celis