Quezon City has shown declining numbers when it comes to cases of COVID-19. This is a positive report, shared by OCTA Research group last week.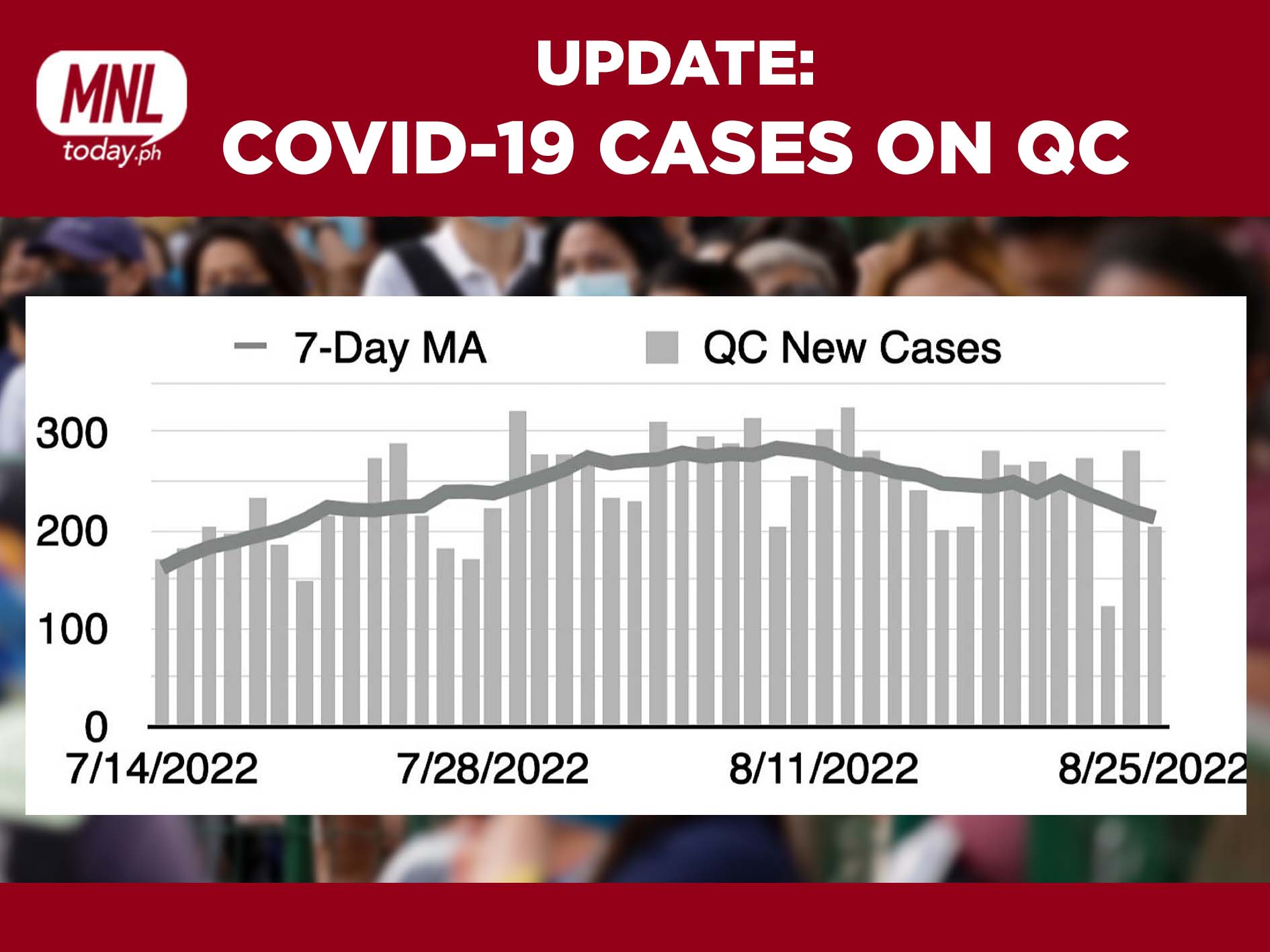 According to OCTA, Quezon City reported an average of 238 new cases from Aug. 19 to 25, down seven percent from 255 average daily cases the prior week. The city had a further decline in the growth rate of average new cases to -7 percent from -5 percent last week.
Quezon City remained at moderate risk as some indicators are still above ideal figures.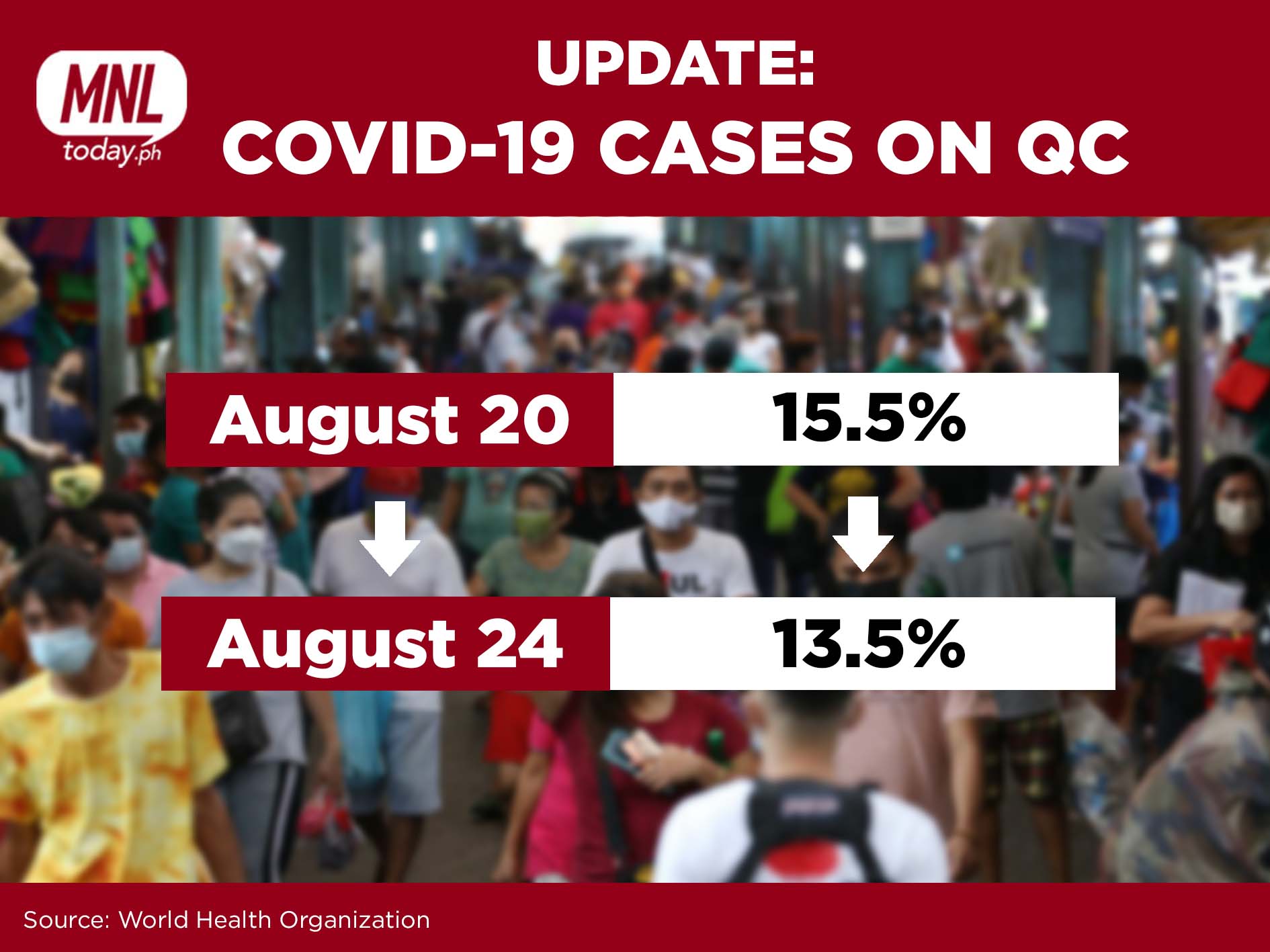 The positivity rate or the number of people who test positive out of the total tests conducted decreased from 15.5 percent on Aug. 20 to 13.5 percent on Aug. 24, still above the ideal five percent recommended by the World Health Organization.
"Cases are expected to continue on a downward trend, but there are no guarantees," said OCTA
Meanwhile, the average daily attack rate was recorded at 7.47 per 100,000 individuals, which is considered moderate.
With Additional Report: The Philippine Star, Janvic Mateo, GMANetwork.com, Joahna Lei Casilao