If you like Thai food, try a meal at My Thai. An authentic Thai restaurant chain. The atmosphere is nice, and the staff are friendly. My Thai is a small restaurant hidden in the shadow of the one of the most famous Vietnamese restaurant Pho Hoa. They both have the same owner, so thankfully Pho Hoa allowed us to order from their Thai counterpart to satisfy both of our cravings.
When you think of Thai food, the first thing that comes to mind is shrimp pad thai. It was visually lovely, with large chunks of shrimp, spicy noodles topped with chopped peanuts, and served with vegetables. A taste of heaven. It was a mix of sweet, salty and sour with a blend of authentic Thai flavors. The noodles are chewy, with a mixture of firmness and softness, and each one is firmly soaked in flavor.
Here you can find classic Thai favorites traditionally prepared. This is like home cooking for those who crave Thai food on a regular basis.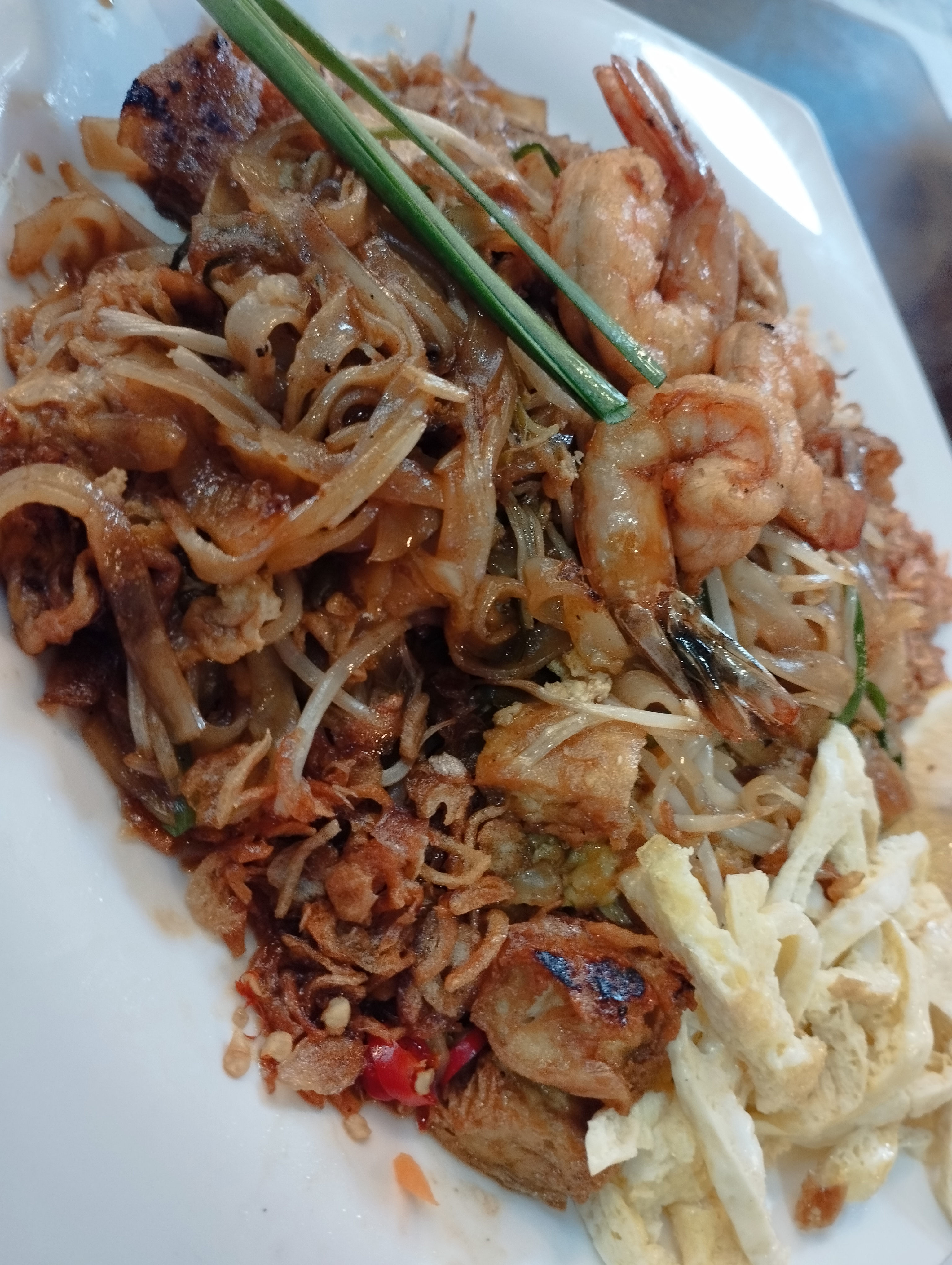 Pad Thai Shrimp
this dish are centered around a sweet-savory fusion. Salty, nutty, and with that slightly sweet sauce, it's a treat for taste buds! Of course, every Pad Thai can be different. Some use fish, some use chicken, and some use tofu. It hits all five flavor profiles in the mouth!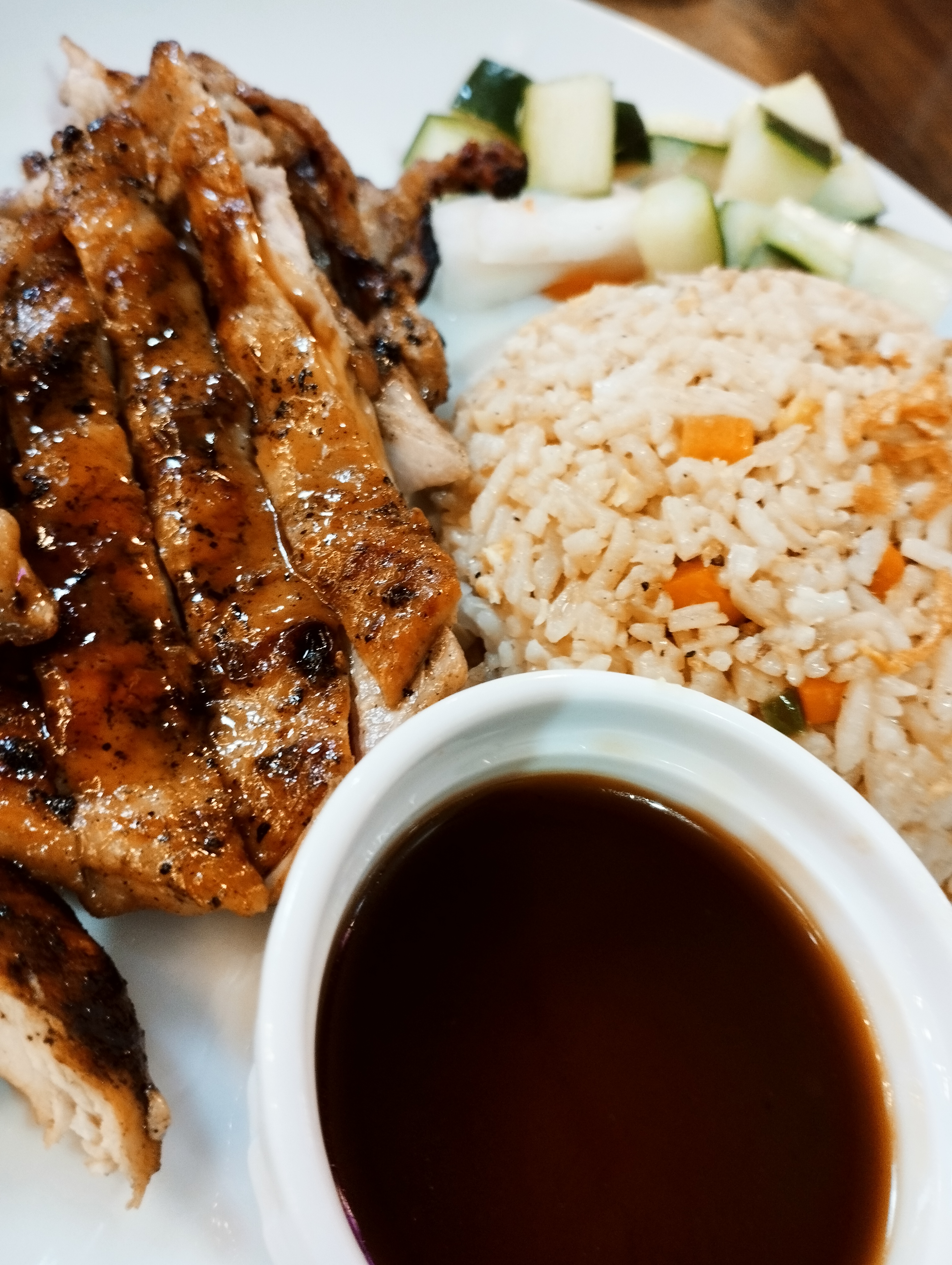 Ga Nuong
a Vietnamese Grilled Chicken (Ga Nuong) is an easy weekday recipe. Seasonings such as five spices, fish sauce, and soy sauce are marinated in chicken.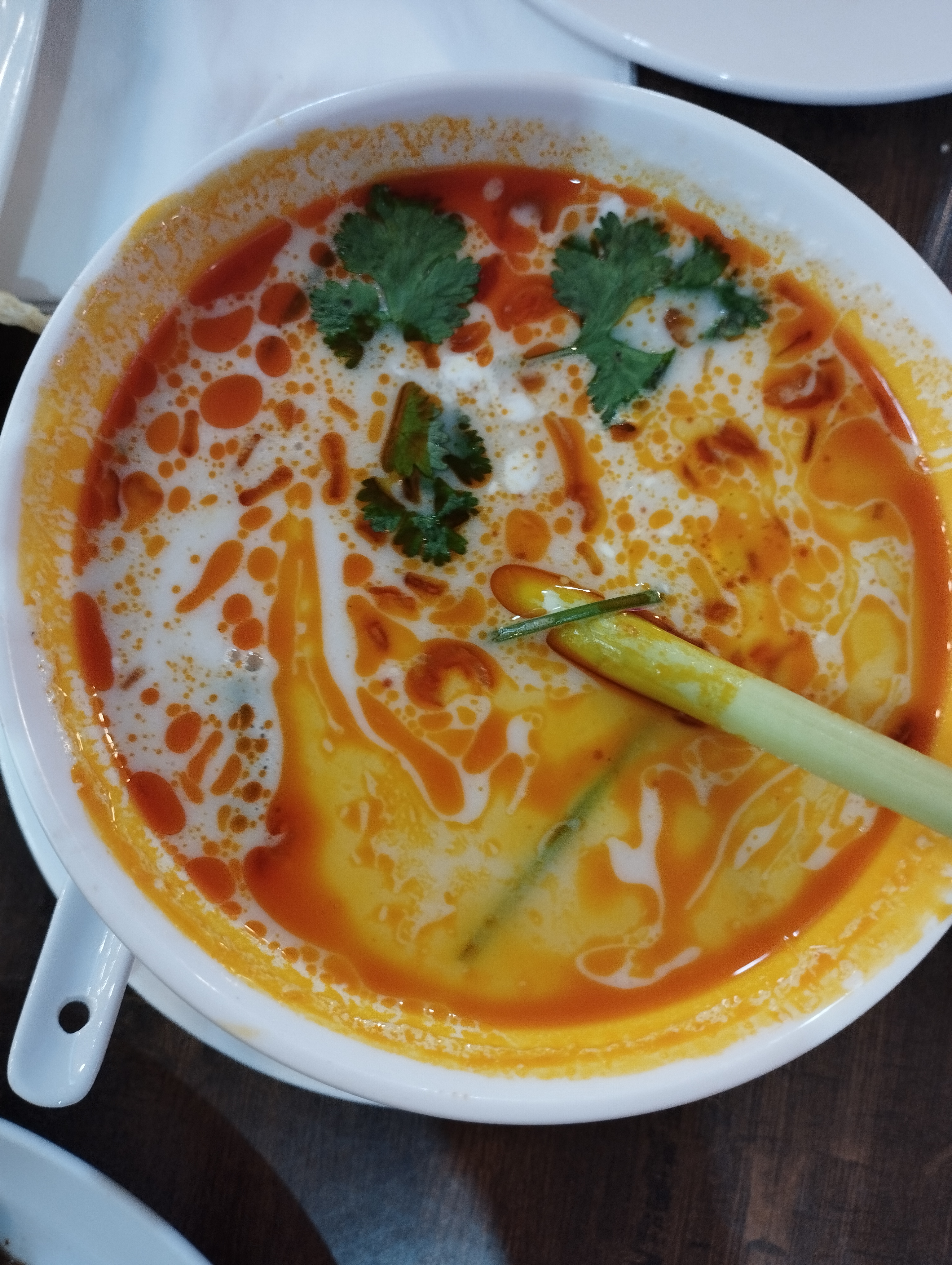 Tom Yum Goong
a soup that normally includes shrimp in a hot and sour serving. The words Tom Yam mean "boiling" or "hot" and "spicy and sour" which perfectly describes this soup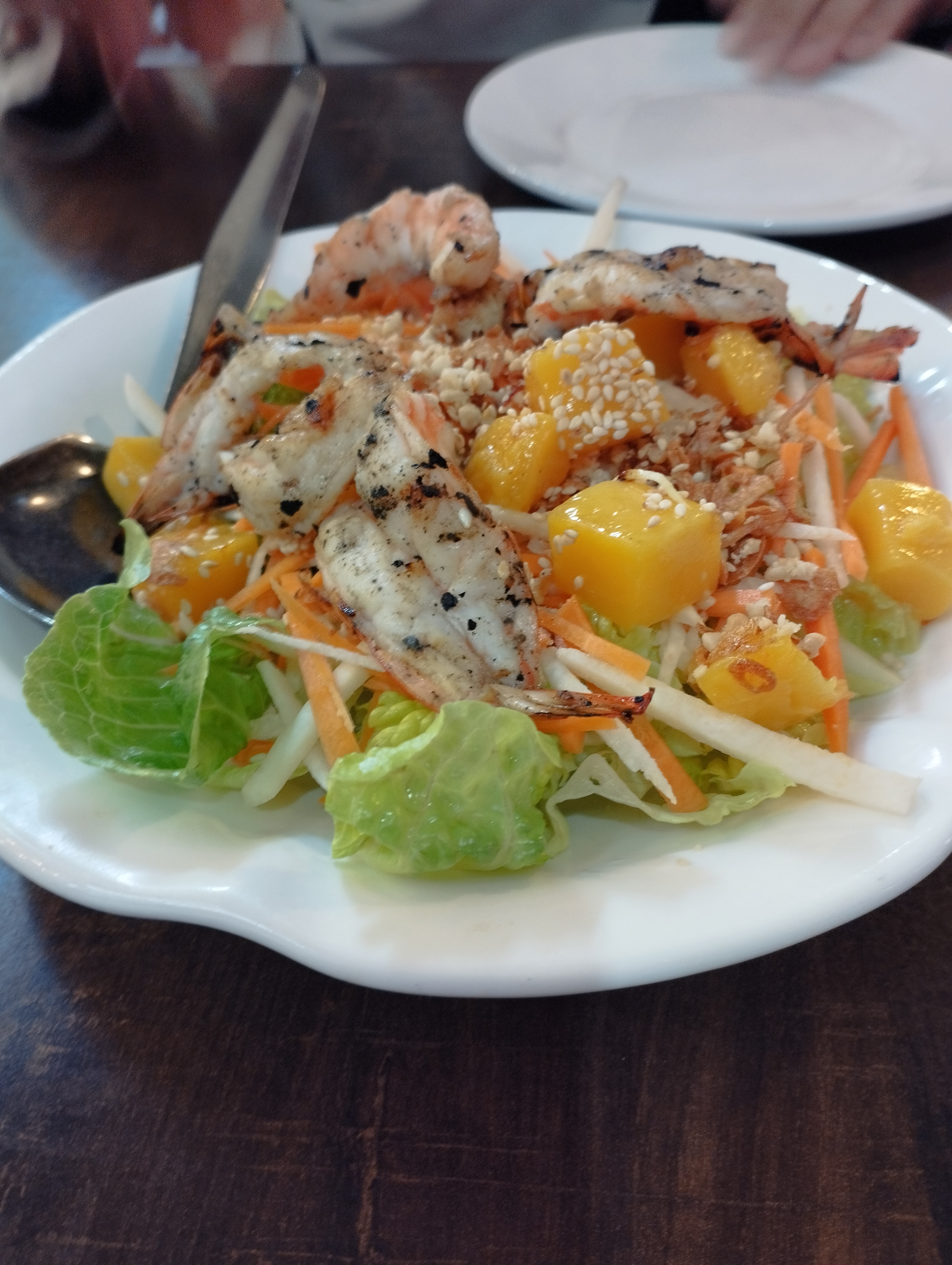 Pomelo Shrimp Salad
this salad is a cavalcade of textures and flavors, with crunchy green beans, airy fresh herbs, a burst of heat from Thai chilies, and the sweet juiciness of pomelo.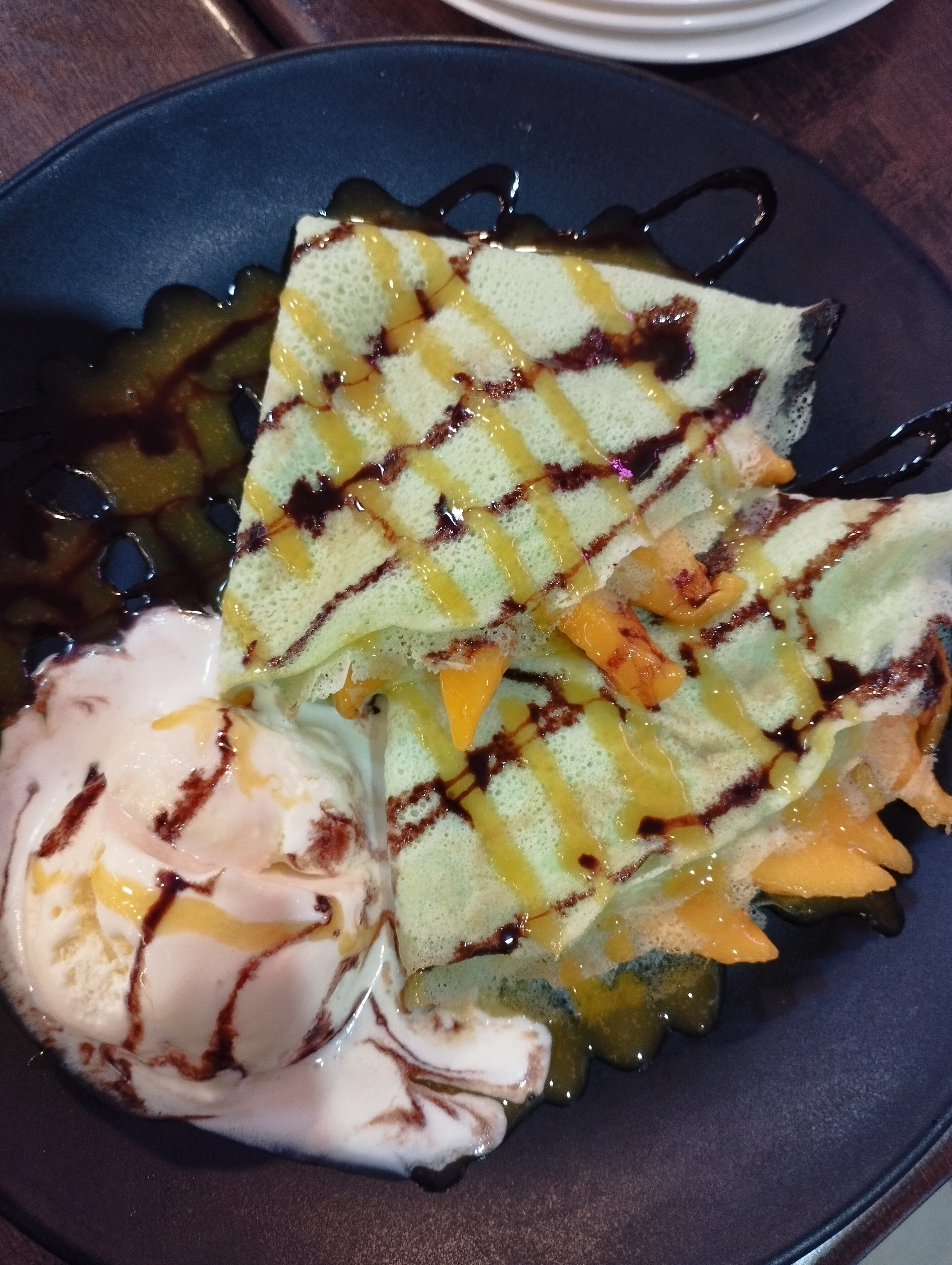 Mango Crepes with Ice cream
for desserts, they also have Crepes that came from the European cousin of American pancakes. They are larger, thinner and more delicate than pancakes, because the batter is also thinner with no leavening agent to give them any lift and make them fluffy like pancakes.
I would recommend this restaurant to anyone wanting to eat Thai food. Apart from what I have mentioned, they have a wide range of food on their menu. Thai food in this resto has set a standard for us. It always keeps our tummies satisfied and happy! Good service and reasonable prices.
Visit My Thai and Pho Hoa at 204 Wilson Street, Addition Hills, Barangay Addition Hills, San Juan City 1500 Metro Manila