Makuku has proudly announced that it is now available in the Philippines. Known for producing high quality-grade and safe household products for mothers and babies in Southeast Asia, the company made its inauguration that was held in their office in the middle of the Central Business District of Taguig City and was attended by their Founder, Bright Hang, and as well as their company executives and pioneer employees.
The brand was founded in 2020 and aims to produce the best baby necessities around the world. It easily gained the trust of Chinese mothers and proceeded to establish 28 branches all over China in less than a year and is now expanding in other Asian countries.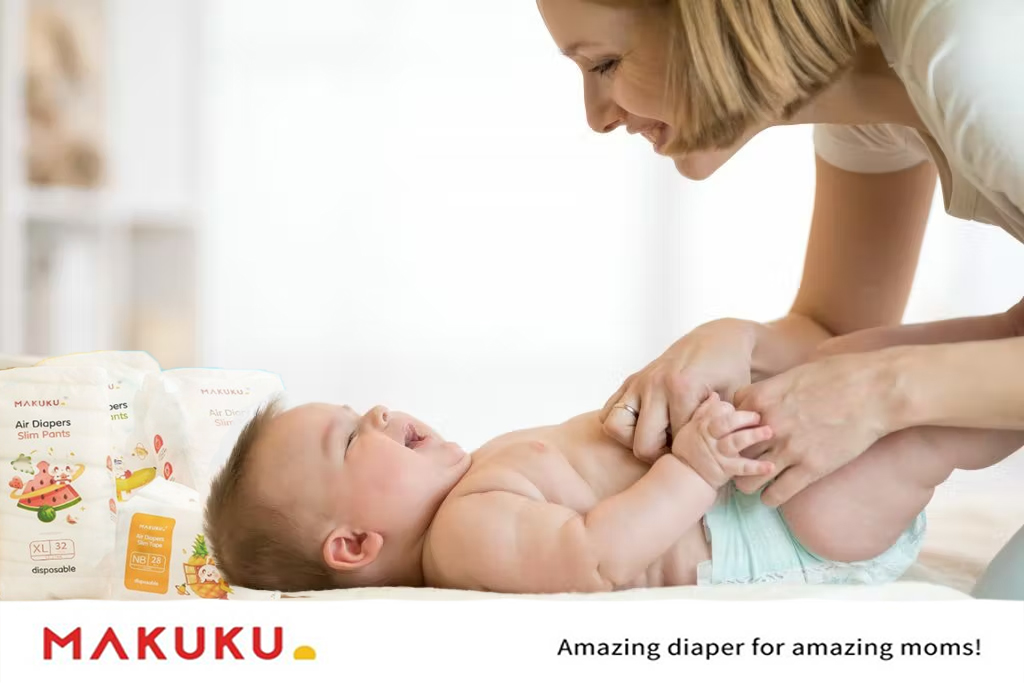 Makuku, as a diaper brand, is dedicated to ensure the safety and comfort of both mom and baby, and as well as providing affordable and high-quality baby household items to millennial parents in the Philippines. Due the country's high humidity, finding the right diaper which gives ultimate comfort is a struggle for parents. As a result, Makuku created its Slim and Comfort series diapers to address this problem.
According to research, the baby's skin pH level is close to neutral but quickly changes to acidic when the diaper is left too long with urine. This is one of the main reasons why babies get diaper rash after peeing. The Makuku Slim series diaper creates a new diaper environment of Vitamin C weak acid which will be incorporated into the inner surface of the diaper that will protect the baby's skin even after peeing.
Furthermore, these diapers were made of silk peptide protein that has an improved long-lasting, antibacterial formula to prevent the forming of micro bacteria and also protects the baby's skin which eases the worry of mommies.
The Makuku Slim and Comfort series diapers developed an ultra-thin suspension core and fully imported water-absorbing polymer structure product technology. It provides quick-absorption of liquid which avoids skin irritation leaving a healthier and more comfortable feeling for the baby.
"Makuku is more than just a business, we want to be the partner and problem solver of parents and children in Filipino families," Bright Hang, Founder of Makuku Philippines said in his statement. The brand always adheres to the values of fulfilling, sharing, win-win, and caring, insists on "creating the ultimate products, continuously creating surprises".
You can now say goodbye to unwanted rashes, irritation, diaper leakage, and other issues of your babies because Makuku's slim series and comfort series diapers will soon be available in Shopee and Lazada carts, with surprise vouchers and discounts available to page followers.
Makuku is expanding into the leading supermarket distribution channels in order to reach the large majority of women who still choose to buy their baby essentials in grocery stores.