A fight for life is what we do throughout our journey. We work to survive and we survive to fight. No one has an idea when our battle will end, no one handed out pamphlets saying everything is going to be easy, and no one can foresee what future prepared. One of the things we fight for is our health—whether it be physical or mental. According to the Department of Health (DOH) of the Philippines, leukemia topped as the fifth most killing cancer in the country. This disease is a blood cancer that over produce abnormal and non-functioning white blood cells. Base on the report of The Philippine Cancer Society (2015 Philippine Cancer Facts & Estimates), around 4.5 people of 100,000 citizens develop this disease.
Zoey Taberna, the eldest daughter of Anthony 'Ka Tunying' Taberna a Filipino Broadcast Journalist, was diagnosed with leukemia on December 2019. Since then, Zoey has been taking chemotherapy. Everything was doing well not until December 2021 came, two years after fighting for health. She felt weaker than before as the pain was controlling her body. After taking tests, the result came and they found out that her acute lymphoblastic leukemia (ALL) had become an acute myeloid leukemia (AML), meaning the cancer cells that were supposed to be treated and gone came back in a more dangerous and fatal form in which according to Healthline, AML has a 5-year survival rate of 29.5 percent than the 5-year survival year of ALL with 69.9 percent. After finding out the problem, Zoey was supposed to undergo chemotherapy again in the Philippines but her parents want the best for her, to have a bigger chance in surviving. Her doctor suggested to get treated in Singapore and so they did.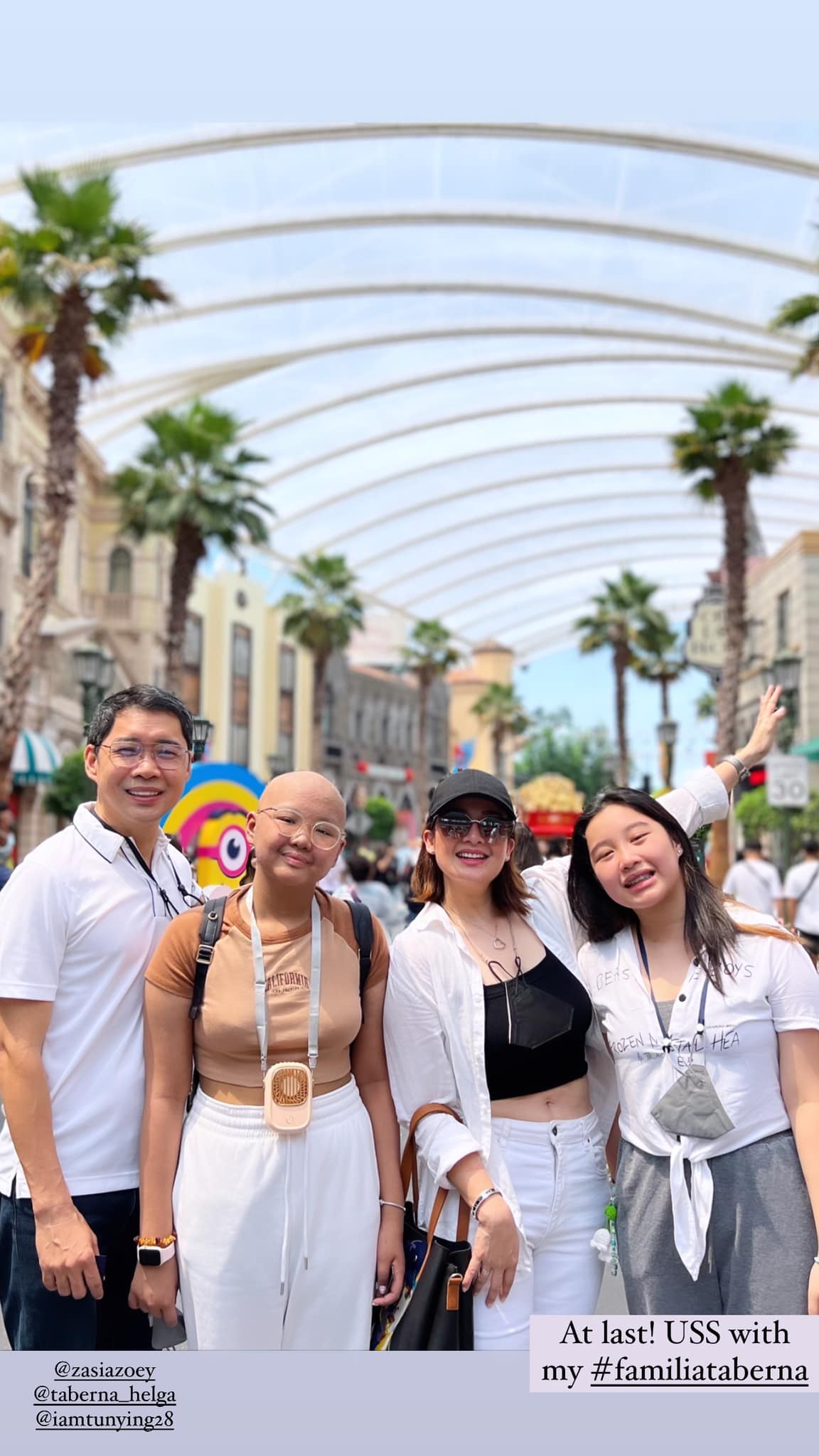 On January 2022, Taberna family flew miles away to grab the opportunity and to fight. Although she thought of the woe she may leave when she leaves and thought of resting for life at the age of 13, it did not pushed her to lose hope, as she said in her Facebook and Instagram post "I grew up active in church, I always prayed while holding on to my faith, and I felt so much stronger." This is one of the traits her parents instilled in them and especially growing up as a member of the Children Worship Service of Iglesia Ni Cristo (INC) wherein little INC members were taught with the words of God even in an early age. "I never forget to thank Him every day for healing me and for giving me a chance to live a longer life."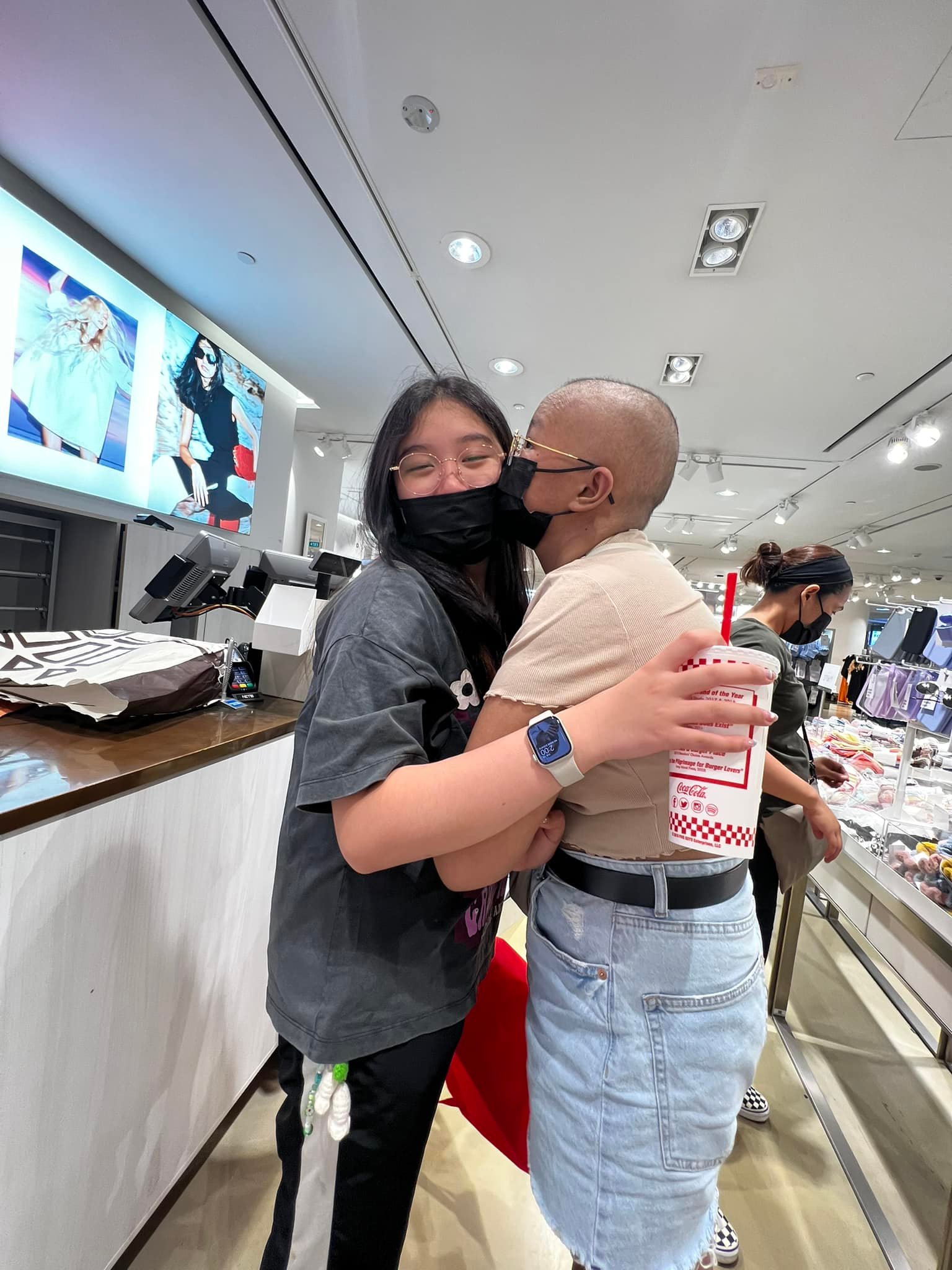 With their stay in Singapore, the family was told that the best way to treat Zoey was a bone marrow transplant. Tunying, his wife, and their youngest daughter Helga were tested, to check if whose the perfect match for Zoey's transplant. Helga fits for the transplant and without any hesitation, she asked her father when the can proceed with the operation. Tunying shared that she never complained despite of the difficulties and pain she experienced, Zoey even said Helga was never once confined due to health problems. This caused Zoey to feel guilty, she felt like she robbed her sister's freedom to go out and have fun. Nevertheless, Helga showed her support and true love to her sister.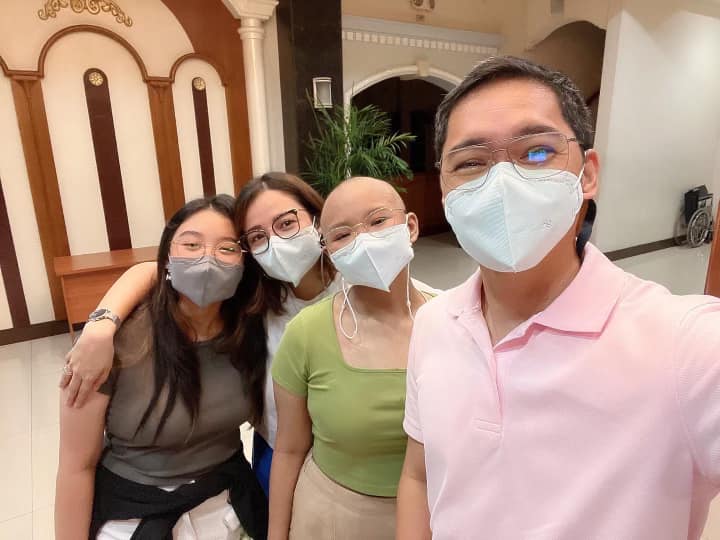 After more than five months, Zoey fully recovered and came back to the Philippines. "I guess it's safe to say that that's the end of my cancer journey." She thanked all the people who supported and cared for her throughout the ups and downs. All the more she thanked God for guiding her and giving her strength. Tunying shared a Facebook post wherein Zoey asked them to visit an INC Chapel and pray before going home from Singapore.
Source: Healthline, Bloodworks, Facebook and Instagram account of Zoey Taberna (@Azasia Zoey), and Facebook Account of Anthony Taberna