Joven Rita Pascual discovered herself to be into cosmetology and aesthetics, hair transplant, hair repairing, and microblading. A multitasker and goal-oriented herself, while working and enhancing her passion for hair and aesthetics, she managed to pursue a master's degree in business administration and was able to gain help from some physicians to build up their practice from nothing.
At the age 35 year-old, she became a founder and chief executive of the Glow Plastic Surgery & Aesthetics, known as the first medical spa and plastic surgery clinic in the area of D.C. Metropolitan. Recently, she paid a visit to the Philippines, exploring and looking up for a possible place to build her new center.
Pascual wanted to be very good in what she was doing, however felt overwhelmed as she knew that she had to be consistent with everything she's' doing. Pascual hone her craft better by doing non-surgical hair restoration and actual hair transplant surgeries with partnered physicians. Everything she worked hard before has now been paid off. She mentioned that she once woke up in tears, still wasn't able to separate dreams to reality when she opened her practice in the US. Just by that she reassures herself that her business will be successful in the United States.
Today, the entrepreneur runs two commercial surgery and aesthetic centers in Washington D.C. and Virginia, which were known for its Celebrity Hair Restoration. The Glow has about 10 highly-skilled plastic surgeons and 50 employees that offers head-to-toe surgical and non-surgical treatment and services. Among other surgeries and aesthetic therapies, the clinic offers Lipo 360, Rhinoplasty, Hair Transplant, and Eyebrow Transplant, as well as Clear & Brilliant, Vampire Facial, and Microblading.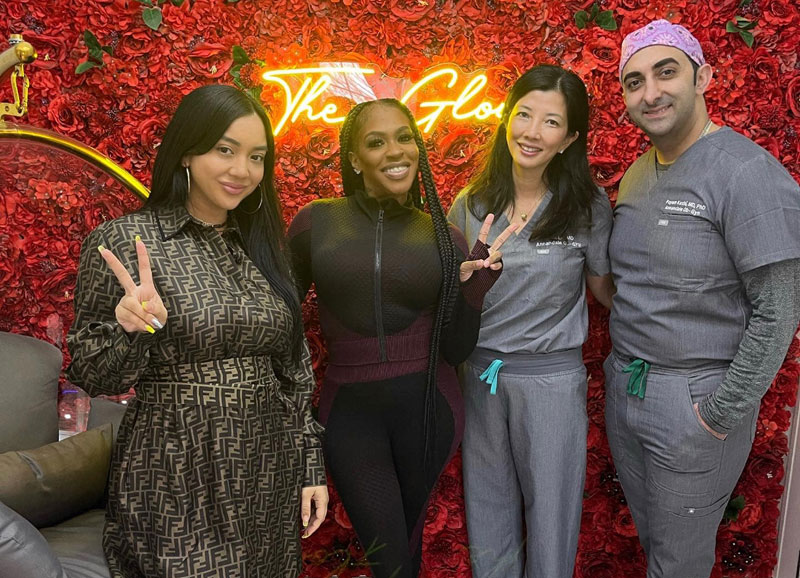 As an entrepreneur, Pascual studied and mastered numerous tasks of every department while running her business and kept on excelling. She continues to improve operations and services her business has to offer. She plans to develop a mobile application that will monitor body status like weight loss. Apart from this, she also aims to build a spacious standalone facility and have an ambulatory center, to put clients comfort and rest. Expansion of her business portfolio to include yacht services, catering others who don't have the opportunity to experience the service was also one of her goals. Pascual was also in search of financing options and assistance, for the procedure costs to be considerable for clients.
Her goal is for her business to work well and inspire other people, that if she could do things successfully, she knows that others will too, most especially, women. She herself wanted everyone to know that her clinic was made not for celebrities only, but for all women who want transformation.
Image Source: manilastandards.net