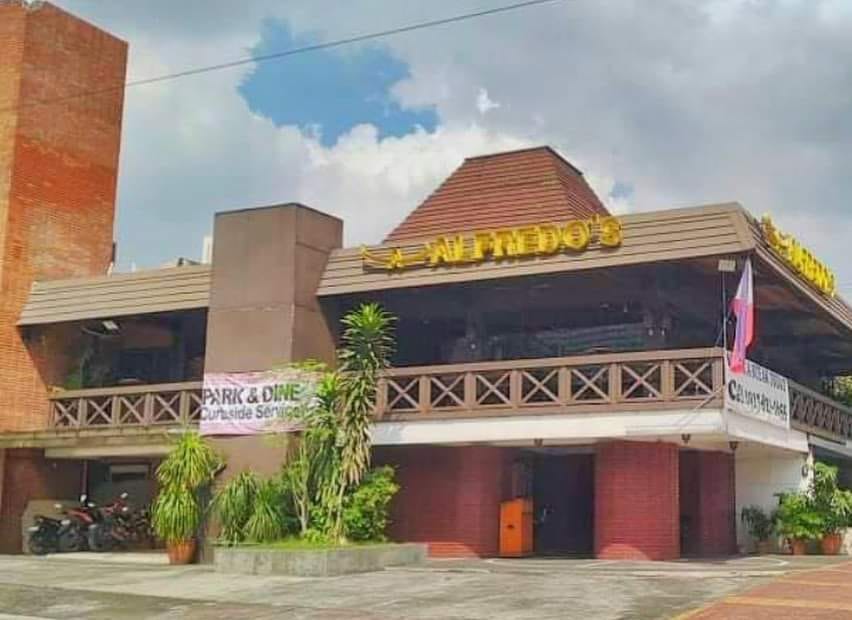 As I was browsing my smart phone checking some of the latest news, a post caught my attention. I had to read it twice and make sure that I got the information correct.
When the news started to soak in, I felt sadness. Alfredo's Steak House officially bid goodby last June 30, 2022. After 54 years, this staple restaurant located in Tomas Morato is permanently shutting down.
Many maybe quick to shrug off this news, but to this writer, Alfredo's Steak House reminds me of my Dad, Florenio, who introduced us to what many Pinoys are now loving, the good ol' steak.
I can still remember the time when my mom together with me and my sister, Ann, will meet our dad at the main entrance of that old not yet renovated, SM Cubao. From Antipolo, we will ride the jeepney, stationed at the Antipolo Cathedral and made our way to Cubao. This was an exciting day as this means me and my sister gets to shop at the SM department store and buy our school supplies. Of course, after the shopping, comes the eating.
There were no cellular phones or even pagers at that time. Just the telephone with the rotary dial. No smart phones or gadgets that will remind you of your schedule for the day. But every time we will go to SM Cubao, it was always a fun time and for sure, Daddy and Mommy will treat me and my sister to a delicious and affordable steak at Sizzling Plate located at the food court of SM Cubao.
It was already a good day for me as I devour my usual order of Porterhouse or T-Bone (this was my Dad's usual order so sometimes, I tried to order for variation purposes.) Daddy will always mention that during his time with his former boss, they usually eat steak at Alfredo's. Being the naive little kid that I was, just eating steak at Sizzling Plate with my family was already enough.
Years passed and our family was blessed to have a good business, Daddy Flor finally brought us to Alfredo's Steak House. And thankfully he did because Alfredo's was far from my usual steak at Sizzling Plate.
Alfredo's Steak House first opened in 1968 under a different name – Alfredo's Country-Style Steaks. It was located in a small apartment in Timog Avenue, managed by founding owners Alfredo and Mitos Araneta. Back then, it was already known for its quality selection of imported steaks. A few years later, Alfredo's moved to its iconic two-level structure along Tomas Morato Avenue, corner Scout Dr Laczano, Quezon City, known for its nostalgic, old Western-style charm.
Alfredo's Steak House is well-loved for its classic sizzling plates of gambas and steaks, as well as buffalo wings, ribs, chicken, seafood, soups, sides, and sandwiches.
But for us, steak lovers, we go to Alfredo's Steaks for its signature tenderloin, filet mignon, porterhouse, T-bone, and steak ala pobre, served with Alfredo's special house gravy.
Dad still knows some of the waiters in Alfredo's. Dressed in their cowboy-like black long sleeves uniform, he occassionally banters with them as they reminisce some stories from way back when Daddy used to eat in the restaurant with his former boss Dario.
Dining at Alfredo's became an "eventful" activity for my family. When my siblings finished our college and started to work, we still occasionally go to Alfredo's for Sunday lunches or as a way to celebrate simple events in our family. Sometimes, I bring my wife Lhara and my mini-me Adrielle to Alfredo's Steak House every time we feel like eating a delicious stake.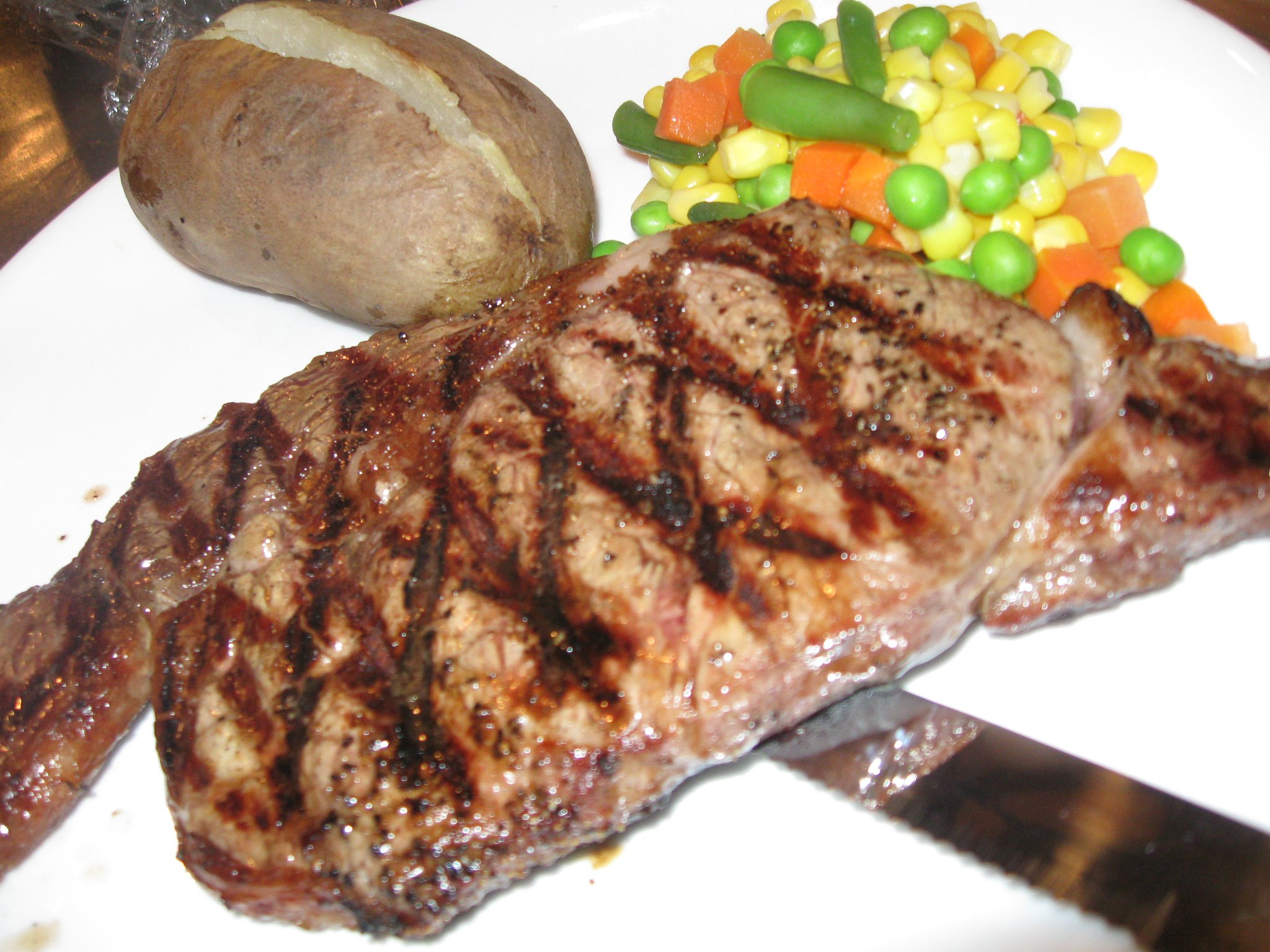 Alfredo's Steak House was also the venue when my brother Marc and here fiance then Meli had the traditional "pamamanhikan". It was a very memorable day as I remember, this was also the last time we were there complete with our family.
When my Dad passed away last 2018, I'd still visit Alfredo's Steak House for official business or mainly just to relax and enjoy a delicious and reasonably priced steak. The accommodating staff is also a plus that is why more and more patrons old and young continue to eat at Alfredo's.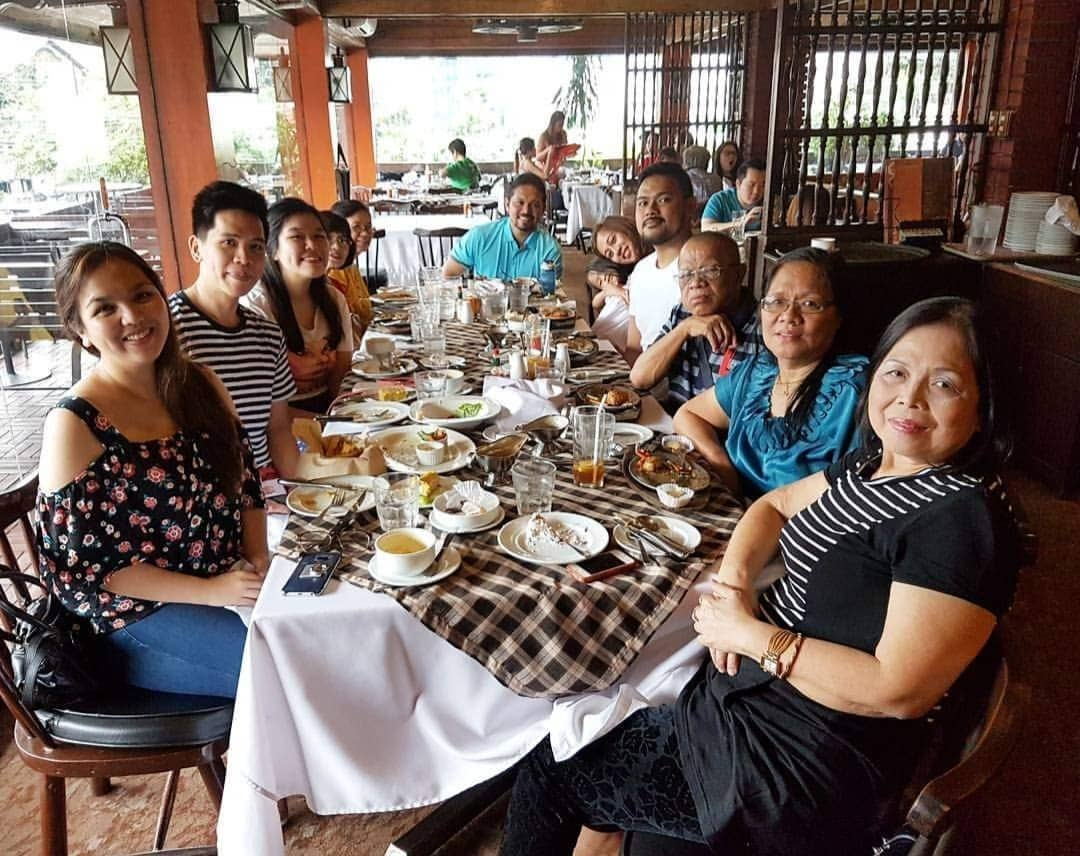 The last time I was in Alfredo's Steak House was last April of this year. Coming from an early meeting, I decided to have a sumptuous lunch while I prepare my schedule on that afternoon. Little did I know that it was going to be my last chance to dine in one of Quezon City's most iconic restaurant.
To some, Alfredo's Steak House may just be a restaurant that serves delicious steaks. But for this writer, this restaurant reminded me of my Dad and my family and to the many simple accomplishments we spent at Alfredo's.
I can only wish that this is not yet permanent. I also hope that someday, I'd get to visit again that good ol' steak house in Tomas Morato with the waiters dressed in their black cowboy like long sleeves, called Alfredo's.
Sources: ABS CBN News
Image Sources: Zomato, Alfredo's