San Miguel Corporation (SMC) is looking to double the capacity of its P10-billion advanced cement manufacturing facility in Davao to reduce reliance on imports and avoid delays in delivering critical infrastructure projects in the region.
SMC President and Chief Executive Officer Ramon S. Ang said that its cement unit, Southern Concrete Industries Corp., previously Oro Cemento Industries Corp., is eyeing to work immediately on an expansion plan for the new cement grinding plant, which started commissioning activities late 2021. Full commercial operations are expected by July 2022.
The facility, which started construction in 2018, uses the latest technology and world-leading brands in cement grinding as well as in pollution abatement.
It was recently granted fiscal incentives by the Inter-Agency Fiscal Incentives Review Board (FIRB), chaired by Finance Secretary Carlos Dominguez III.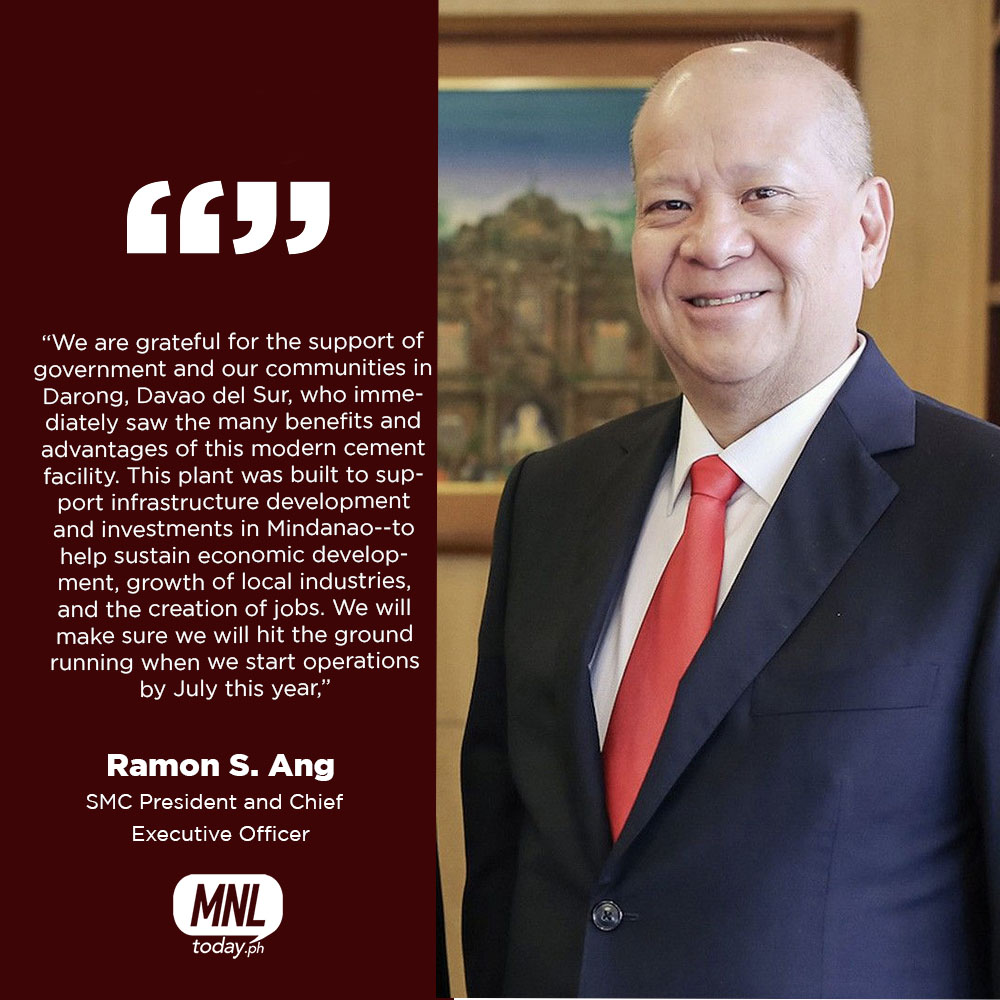 Ang added that the cement grinding plant, which can produce up to 2 million metric tons of cement per year, equivalent to some 50 million bags, is designed with a provision to readily expand capacity to 100 million bags.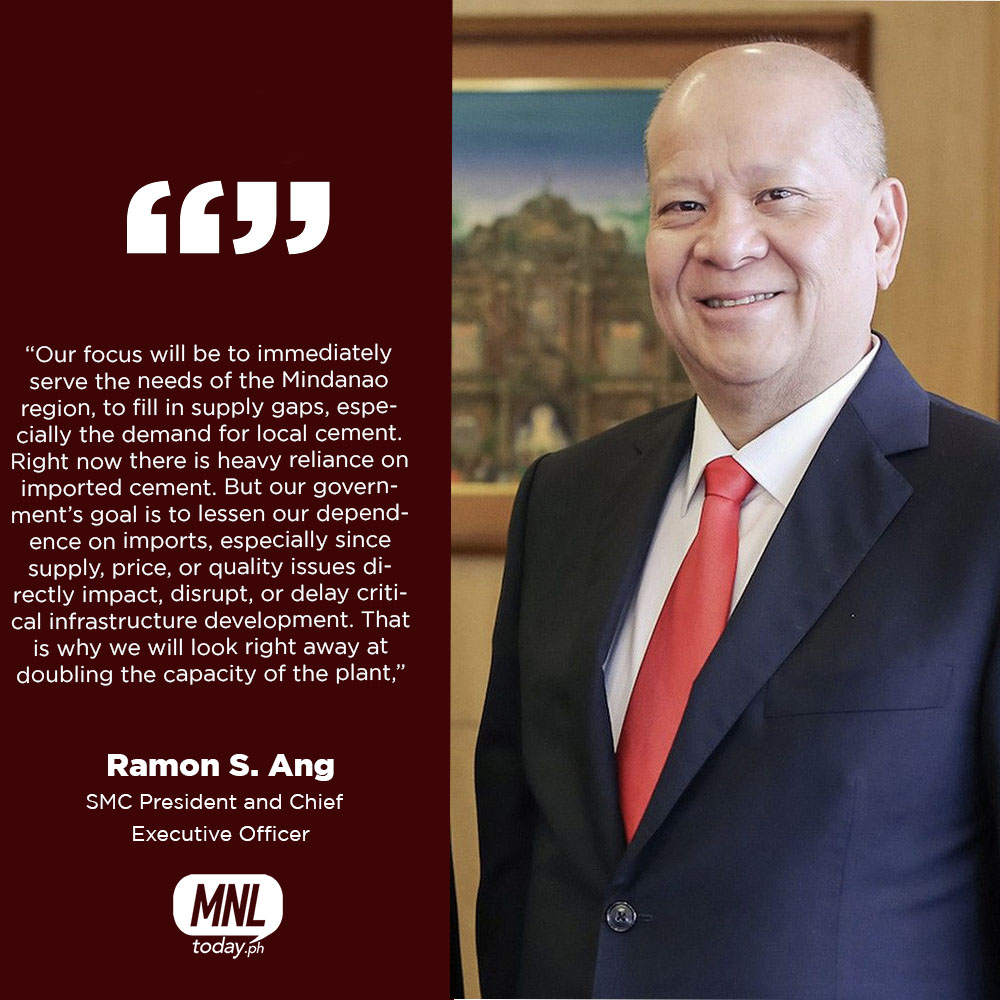 Apart from the plant itself, SMC also invested in building its own pier facility, which can receive clinker, gypsum, and limestone. It is also seen to help decongest the Davao commercial port.
During the project phase alone, the facility, located in an underdeveloped area, was able to provide 5,000 jobs. Meanwhile, full manning, once operational, is seen at over 600.
According to Ang, the plant is part of SMC's long-term plan to help development in Mindanao.