TRIATHLETES raring to make a comeback after a two-year hiatus, along with those wanting to immerse themselves into the multi-sport brace for a test of endurance and mental limits over a world-class course in the Sun Life 5150 Triathlon firing off July 10 in Bohol.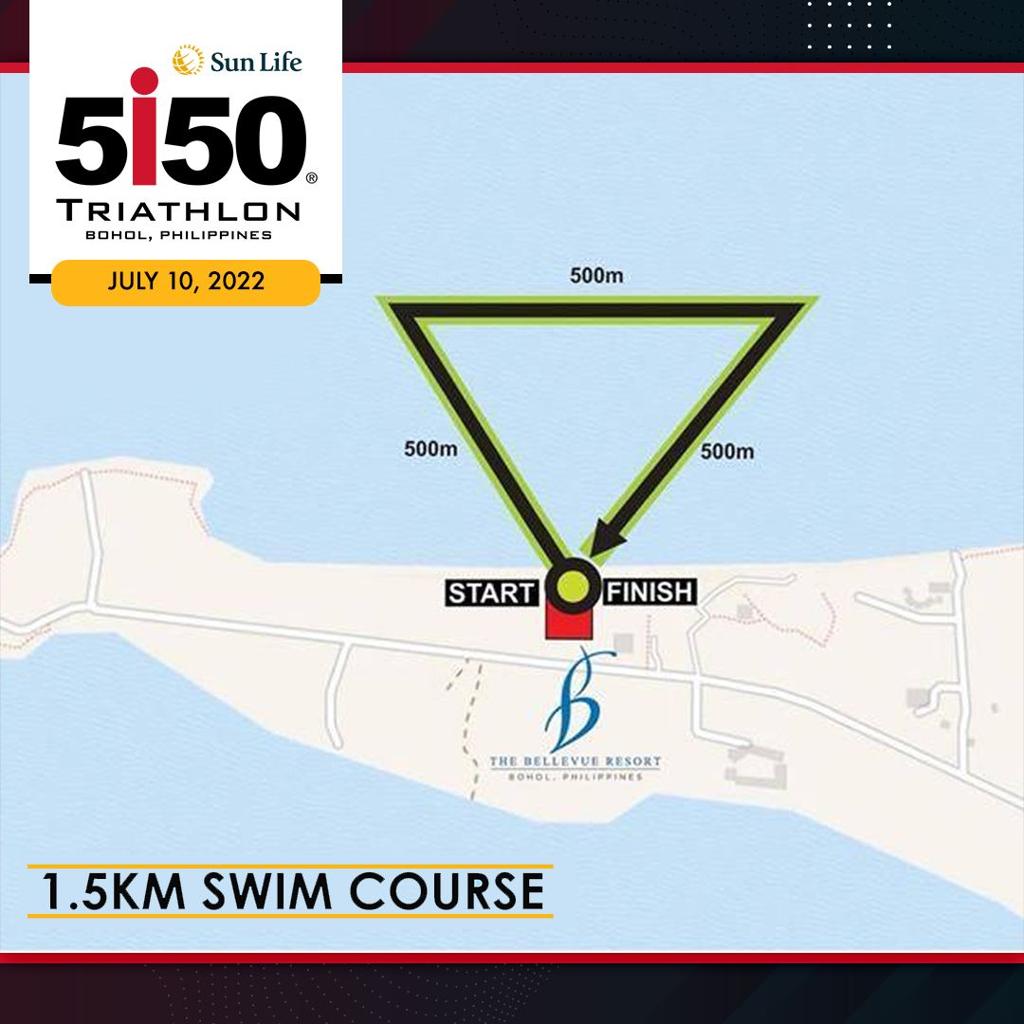 Held under an Olympic-style setup, the event kicks off with the open-water 1.5-km swim at 6:30 a.m. on the island's white sand beach, going clockwise before heading back to the Bellevue Hotel beach.
The 40-km rolling bike leg, which unwraps at the Doljo beach, features two loops and three turnarounds at the Dauis-Panglao road, making its first turn at KM 11, then at KM 20 and back at KM 29 all the way to the finish line back at Doljo.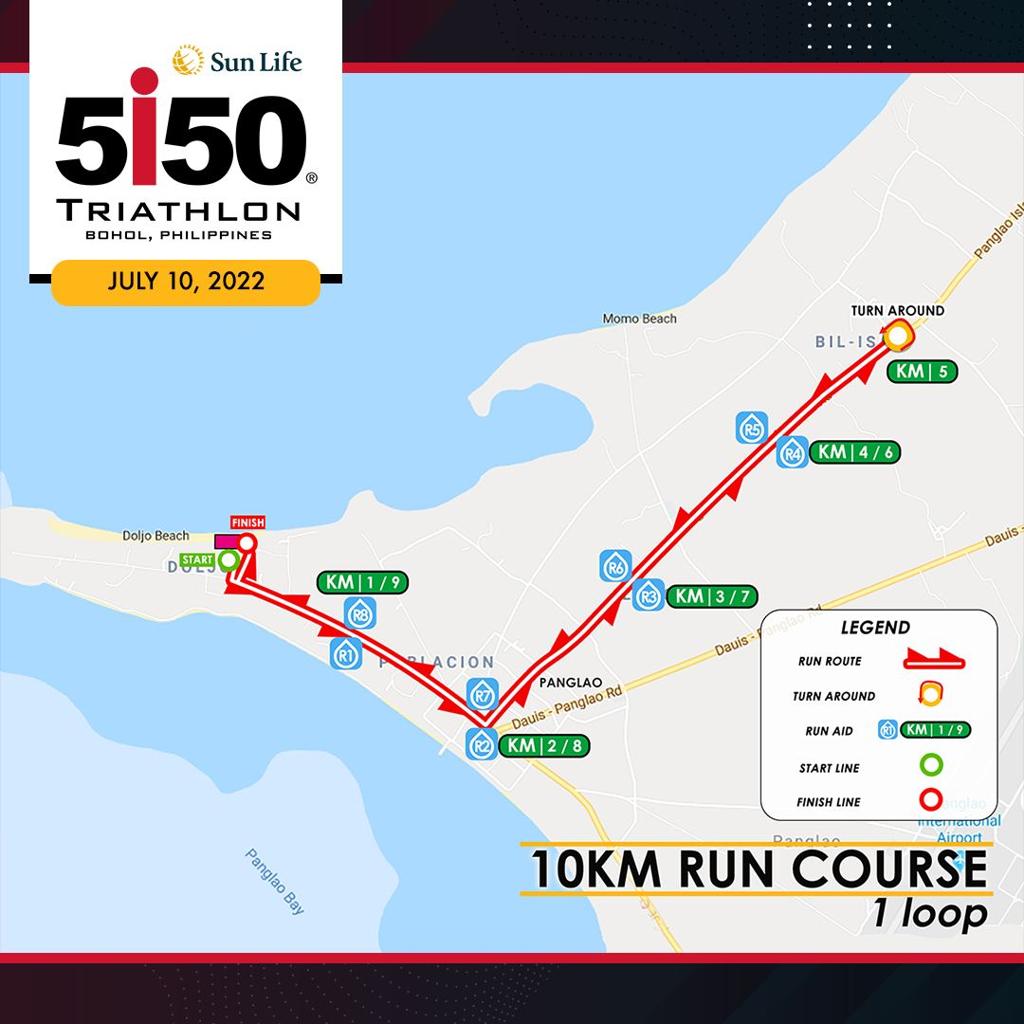 The closing 10-km flat run course, on the other hand, is a single loop challenge, also from the Doljo beach and back with run aids at KMs 1 and 9, 2 and 8, 3 and 7, 4 and 6, and KM 5 for the turnaround.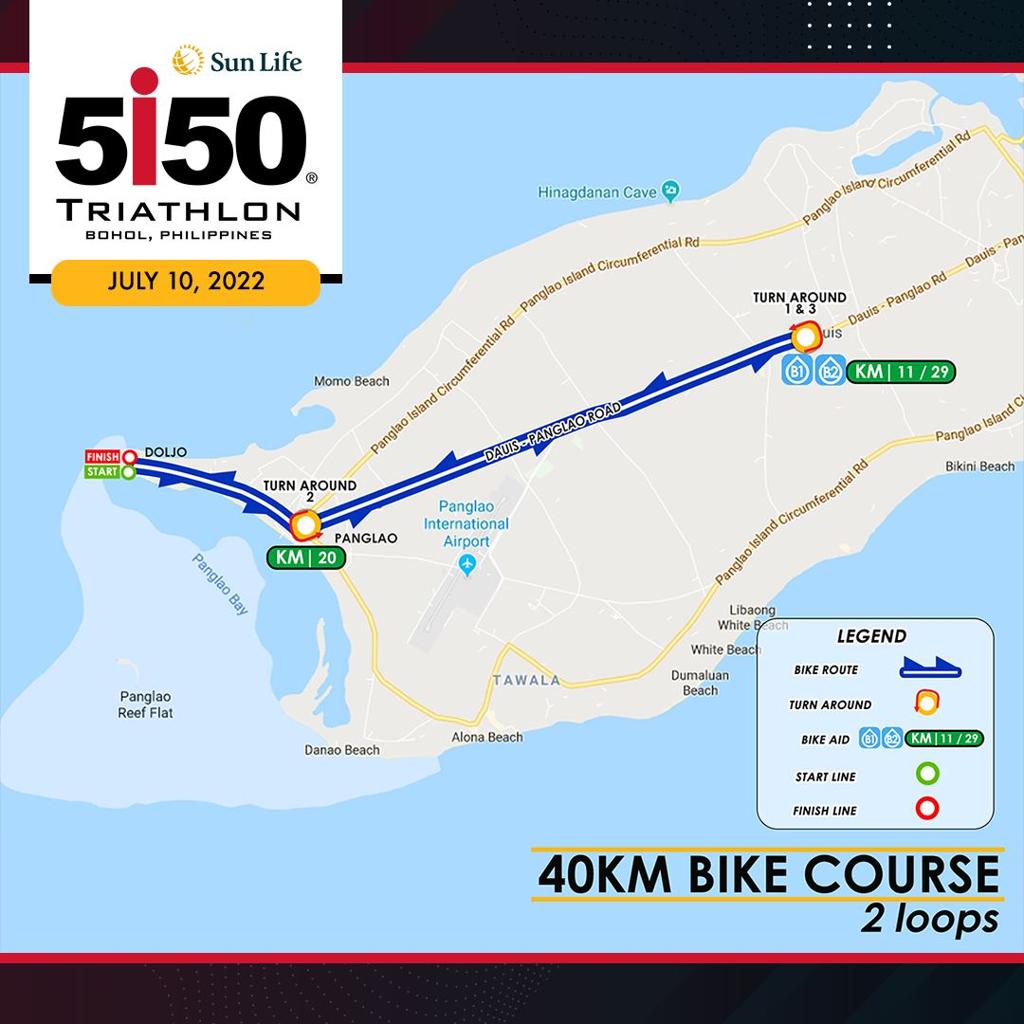 Lastly they also offered bike course, starting from Doljo Beach with 20km and 11 – 29km turn arounds.
More than 500 entries are all geared up for the event sponsored by Sun Life marking the return of the tri-sport to the mainstream after the pandemic with at least 20 nations represented in various age-group categories to Bohol, an ideal triathlon hub for those looking for new challenges.
They include bets from Norway, the Netherlands, Italy, United Kingdom, South Africa, Vietnam, Singapore, France, India, Malaysia, Denmark, Hong Kong, the US, Switzerland, Australia, Germany, Korea, Guatemala and Japan and host the Philippines.
The local entries make up the bulk of the bidders, including those from top triathlon teams and clubs, in various age groupings, including the 15-19 age division, the 20-24, 25-29, 30-34, 35-39, 40-44, 45-49, 50-54, 55-59, 60-64 and 65-69
Organized by the Ironman Group/Sunrise Events, Inc. and backed by venue host The Bellevue Resort, the event also features the men's and women's relay competitions and the Sunrise Sprint race.
The swim cut-off is one hour based on the rolling start while the bike cut-off is three hours and 30 minutes. The run part will have a cut-off time of five hours and 30 minutes.
For details, visit ironman.com/5150-bohol
Sources: businessmirror.com.ph, ironman.com/5150-bohol
Image Sources: sportngin.com, ironman.com