Established in 1983 by Henry Sy Sr. and Felicidad T. Sy, the SM Foundation (SMFI) is the heart of SM on social inclusion through nurturing and caring for neglected areas where SM is present.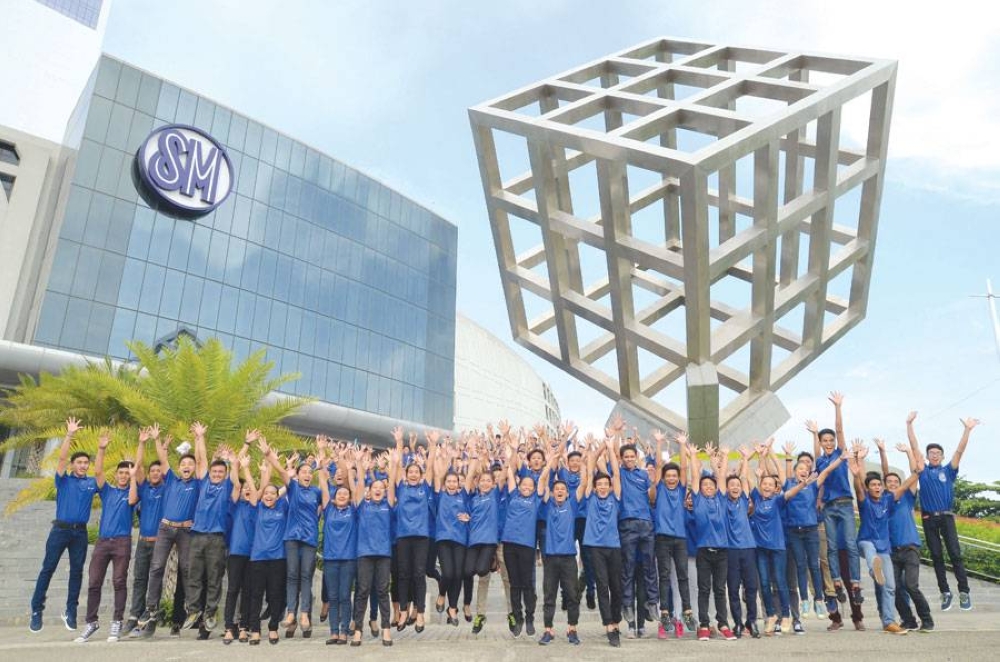 There have been more than 8,000 college and technical-vocation scholar graduates since the first batch of scholars were accepted in 1993. SM is committed to providing not only education, but also shelter, disaster relief, farmer training, environmental programs, and special needs care to its host communities.
For the school year 2021-2022, SMFI will distribute scholarships to college freshman on October 23. This year's event, with the theme "Stand with Grit," emphasizes on the ideals espoused by SM's late founder Henry "Tatang" Sy Sr., such as adhering to one's goals and persevering through setbacks.
Each of the students, according to SMFI Executive Director Debbie Sy, deserves to be commended for persevering and succeeding despite the arduous selection process.
"This is what you call grit, and we hope that our scholars take to heart the theme of our digital event. It is inspired by our late founder, Tatang, who is also celebrating his birthday this month" she expresses.
"It is about creating a higher purpose with our roles and passion. It is a belief that drives a person forward despite the setbacks and failures. As opposed to persistence, grit is something that is backed by a deep motivation to change our current status to a better one!" she continues.
According to one student, Chelsey Kate Dominguez, a BS Accountancy student at Asia Pacific College (APC) in Pasay City, who is the elder of two daughters of a business driver and a food kiosk seller, the admission procedure was easy until the exam.
"I took the test and waited for the results. The exam was strictly time-bounded, so it was a test of knowledge and speed," she relates.
In both the test and the online interview, Dominguez was successful.
He phoned her on July 15 and informed her that she was one of the chosen scholars. Ling Lansang, SMFI SAVP for Education, called her on July 15. As a senior in high school, Dominguez opted to continue her undergraduate education at Asia Pacific College (APC) because she witnessed the excellent quality of both the facilities and faculty's performance.
"I am grateful and honored to be their scholar. Also, I'm very thankful to obtain the opportunity of continuing college free from financial difficulty. Aiding my parents' problem regarding tuition fees and other miscellaneous expenses is a huge relief that SM Foundation gave us. I can say that I am in good hands because they really do take time and exert effort in communicating with us scholars. With that, I express my deepest gratitude to SM," she shares.
Yiezney Caborda, a student from Pasay City, is ecstatic to have been selected for the SMFI scholarship program. She is the youngest of three children. Her stepfather is a tricycle driver and her mother is a tapsihan assistant.
"What stood out with the SM scholarship was their GPA requirement, which was considerably lower than other scholarships out there. I think it's a very notable characteristic that highlights how giving SM is. The interviewers were very friendly; they even asked simple questions about your life and personal character. The fact that the interviewers were also SM scholar graduates, it inspired and motivated us (applicants) even more," the new scholar says.
 "They helped us enroll in our desired school and helped us navigate the SM Scholars site that SM specially made to suit the needs of us scholars. Overall, the SM scholarship offers a diverse scholarship grant with easier requirements and responsibilities than other scholarship programs. I doubt I would be able to graduate college in a reputable institution without their help," she notes.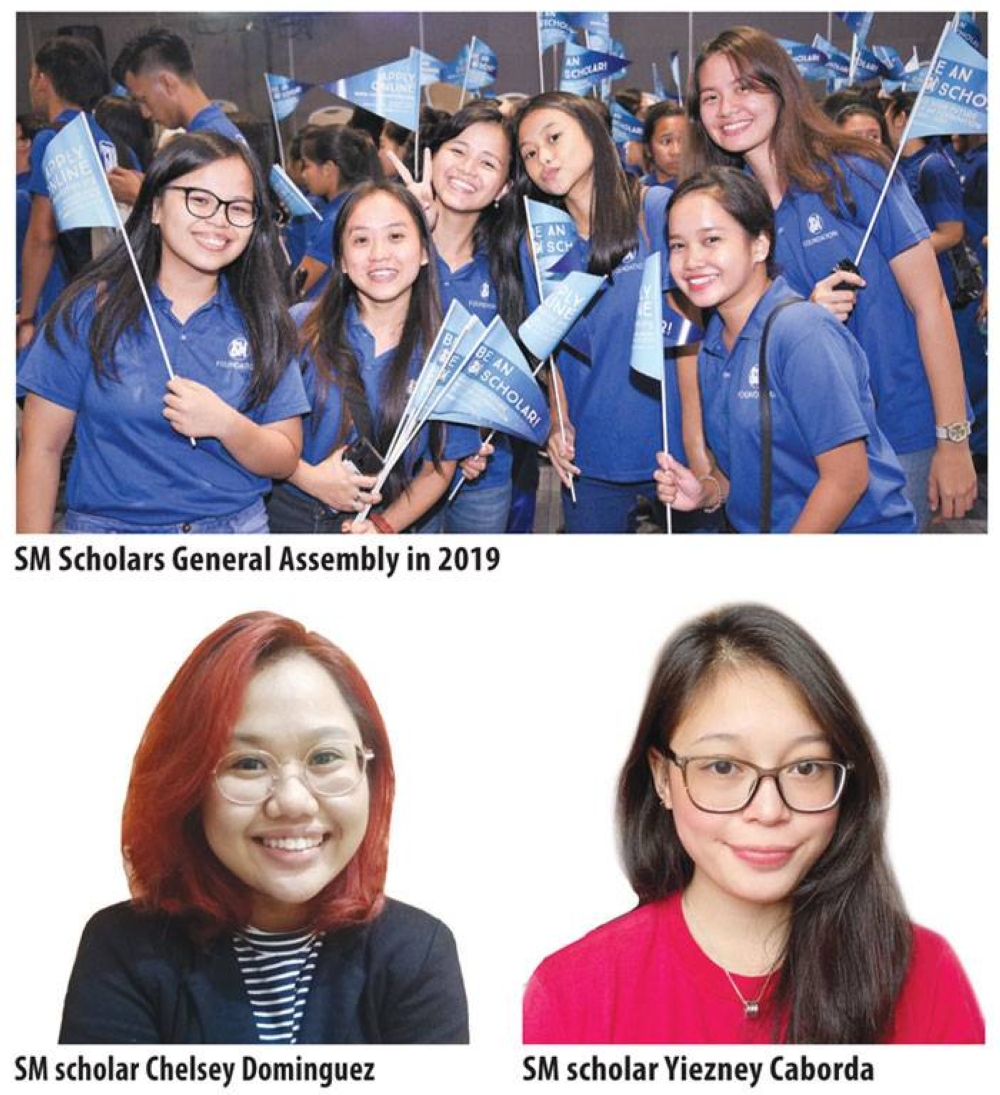 Meanwhile, Ms. Debbie Sy also expressed her gratitude to SMFI partners.
"I would like to express our sincerest thanks to our social good partners. Your generosity will give our new scholars a fighting chance to uplift the economic status of their families – and eventually inspire them to give back to their respective communities," she says.
As for her advice for the scholars: "I request that after you have successfully completed your academic pursuits, please serve your communities so that our country may benefit from your expertise. Spread social good in any way that you can" she concludes. SM Foundation is the social good arm of SM that intends to improve the quality of life of Filipinos by doing its share in providing access to quality education, healthcare, sustainable agriculture, social inclusion and relief during disasters. To watch the live broadcast of the Stand with Grit: the online awarding of the SM College Scholarship, follow its social media accounts on Facebook, Twitter, Youtube and Instagram (@SMFoundationInc).
With additional report: manilatimes
Image sources: manilatimes and dotdailydose