China pledged extra assistance to Southeast Asian nations in battling the coronavirus pandemic as it seeks to boost influence Beijing gave assurance it will stay committed to its pledge of making SARS-CoV-2 vaccines for the global public.
China donated vaccines more than 80 developing countries and exported doses to 40 countries and supplied around 350 million doses to global to cooperative partners.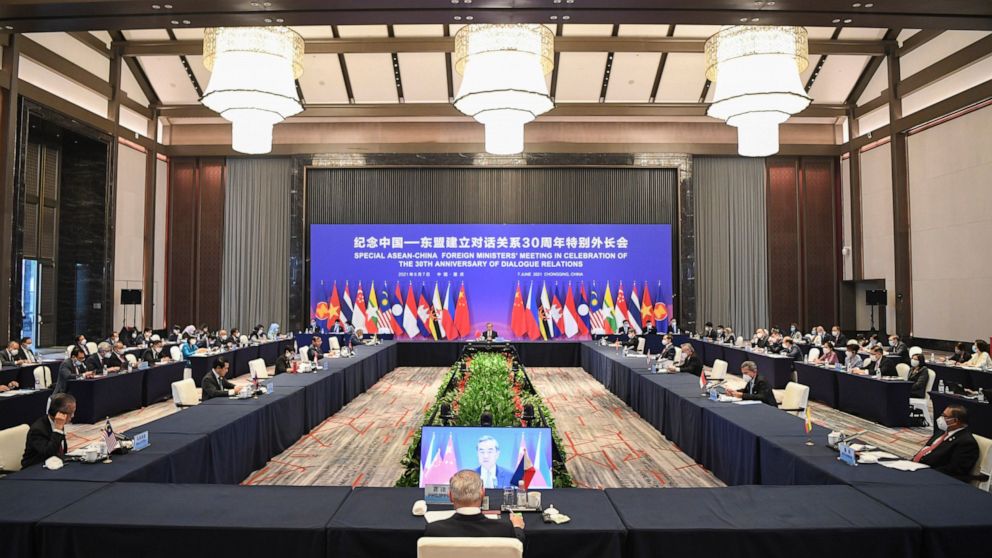 "China always believes that vaccines, as powerful weapons against the pandemic, should be made a global public good, to benefit as many people as possible all over the world," said Foreign Ministry spokesperson Wang Wenbin.
"China will stay committed to its pledge of making vaccines a global public good, continue to do its best to provide more vaccines to other countries, and continue to support Chinese vaccine companies in conducting technology transfer and joint production with other developing countries," he added.
"China will work with ASEAN to overcome the outbreak as soon as possible," Wang said.
Other members of ASEAN countries turned down China's aid in a bid to battle the virus. Cambodia expressed concern over slow and insufficient vaccine delivery through COVAX, which is aimed at providing access to vaccines for low income countries such as those in Southeast Asia.
Beijing has been building influence with ASEAN, despite frictions with some members of the bloc over competing territorial claims in the South China Sea. China's construction of islands and its military operations in the sea have brought complaints Beijing is militarizing the waterway.
President Duterte also mentioned that COVID-19 vaccines developed by Chinese pharmaceutical firms is good as those developed by western countries.
Additional News: Philstar
Image Source: ASEAN