Filipino actor John Arcilla won the Volpi Cup for Best Actor award at the 78th Venice International Film Festival.
Arcilla makes history as the first Southeast Asian to win in the festival. He won for his performance as Sisoy Salas in Erik Matti's "On the Job: The Missing 8," which is the only Asian film selected for the main competition.
It was Matti who accepted the award for Arcilla.
In a video message, Arcilla said: "if there is one thing that made me the happiest actor tonight, it is because I know that we came from different countries, different languages and cultures, I can feel the oneness tonight and it's because of the art of cinema."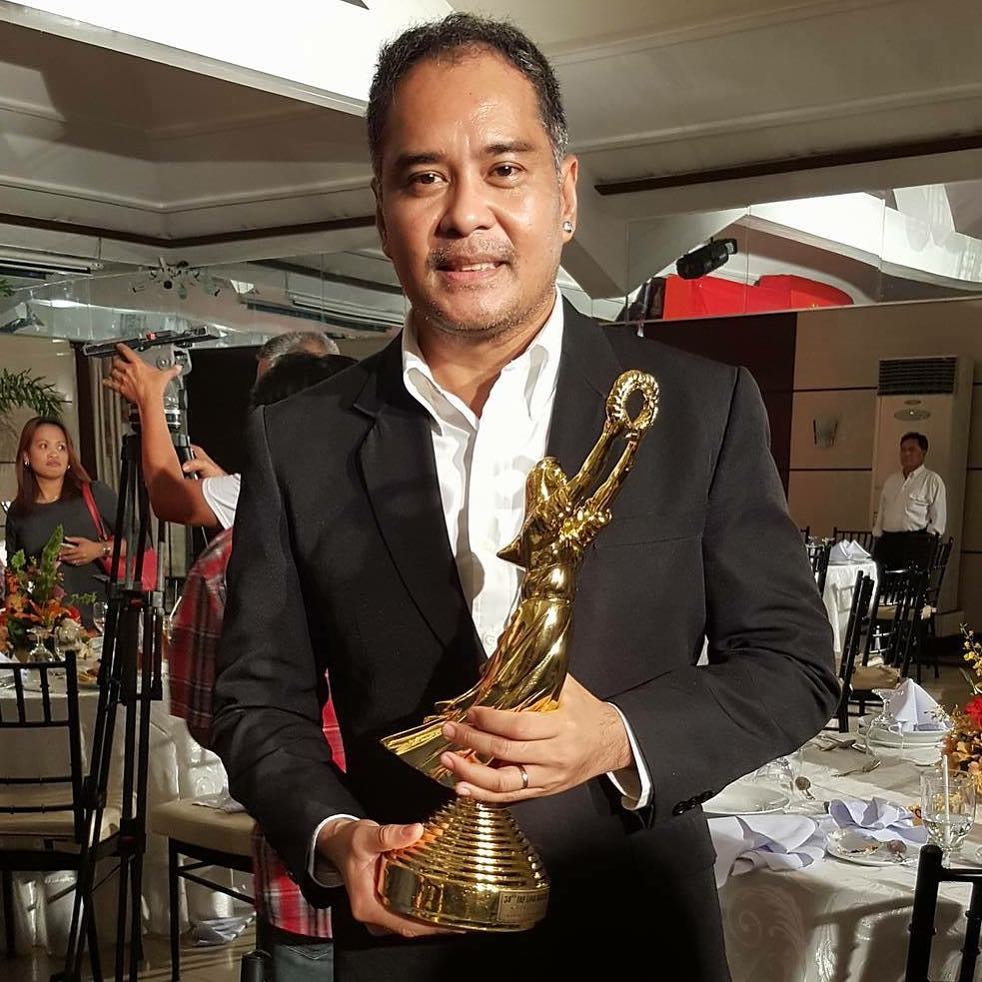 Previous winners of the Volpi Cup for Best Actor includes Javier Bardem, Adam Driver, Michael Fassbender, Willem Dafoe, Philip Seymour Hoffman, Joaquin Phoenix, Sean Penn, River Phoenix, Jack Lemmon, Ben Affleck, Hugh Grant, and Brad Pitt.
Arcilla is a stage, movie and television actor. He has starred in over forty films and is best known for his portrayal of Heneral Antonio Luna in the movie "Heneral Luna," which won him several best actor awards.
On Saturday, he posted several photos of Volpi winners, including Pitt, Penn and Dafoe. He wrote this on the caption: "Here is the roster of some Great Actors who won the most coveted Volpi Cup at the Venice International Film Festival. I wish we can have one someday!"
"On the Job: The Missing 8" had a well-received world premiere at the 78th Venice International Film Festival. In his social media account, Arcilla said it received a five-minute standing ovation when it was first screened at the 11-day film festival.
"On the Job 2: The Missing 8" premiered exclusively on HBO GO yesterday.
Inspired by true events, the "On the Job: The Missing 8" series centers around crime syndicates that temporarily release contracted prison inmates to carry out political assassinations for those in power, except that the crime syndicates are run by politicians.
Hitmen prisoners Tatang (Joel Torre), Daniel (Gerald Anderson), and Roman (Dennis Trillo) are occasionally released from jail to perform assassinations ordered by powerful mysterious clients.
Meanwhile, law enforcers Joaquin (Joey Marquez) and Francis (Piolo Pascual), and corrupt newspaper reporter Sisoy (Arcilla) and journalist Arnel (Christopher De Leon) try to uncover the truth behind the killings and disappearances.
The series puts a spotlight on the real-world predicament concerning fake news and how easily truth can be manufactured and disseminated to the public in today's age of information.
"On the Job" was conceived and directed by Erik Matti and also stars Dante Rivero (Mayor Pedring Eusebio) and Lotlot De Leon (Weng).
Media sources: TheSmartLocal, Rappler, Kapuso Archives Youtube channel