The Philippines still struggles with the COVID-19 pandemic after a year of shifting quarantine status. Hospitals remain full, infection rate is on a steady rise, and citizens are left with no choice but to isolate at home under quarantine.
But behind closed doors, another alarming dilemma runs rampant. Incidence of domestic abuse — already a problem in the country — increases as the lockdown traps victims with their abusers.
National Demographic Health Survey records that one in four women has experienced abuse by their partner. Also, data from the Philippine National Police Women and Children Protection Center notes that at least one woman or child is abused every 10 minutes in the country.
This silent pandemic is the subject of the #SpeakOut Art Collective, a collaboration between Filipina artists and Avon Philippines. Fourteen contemporary works from the all-female lineup deliver a commentary on domestic violence, bringing to light a problem that evades discussions.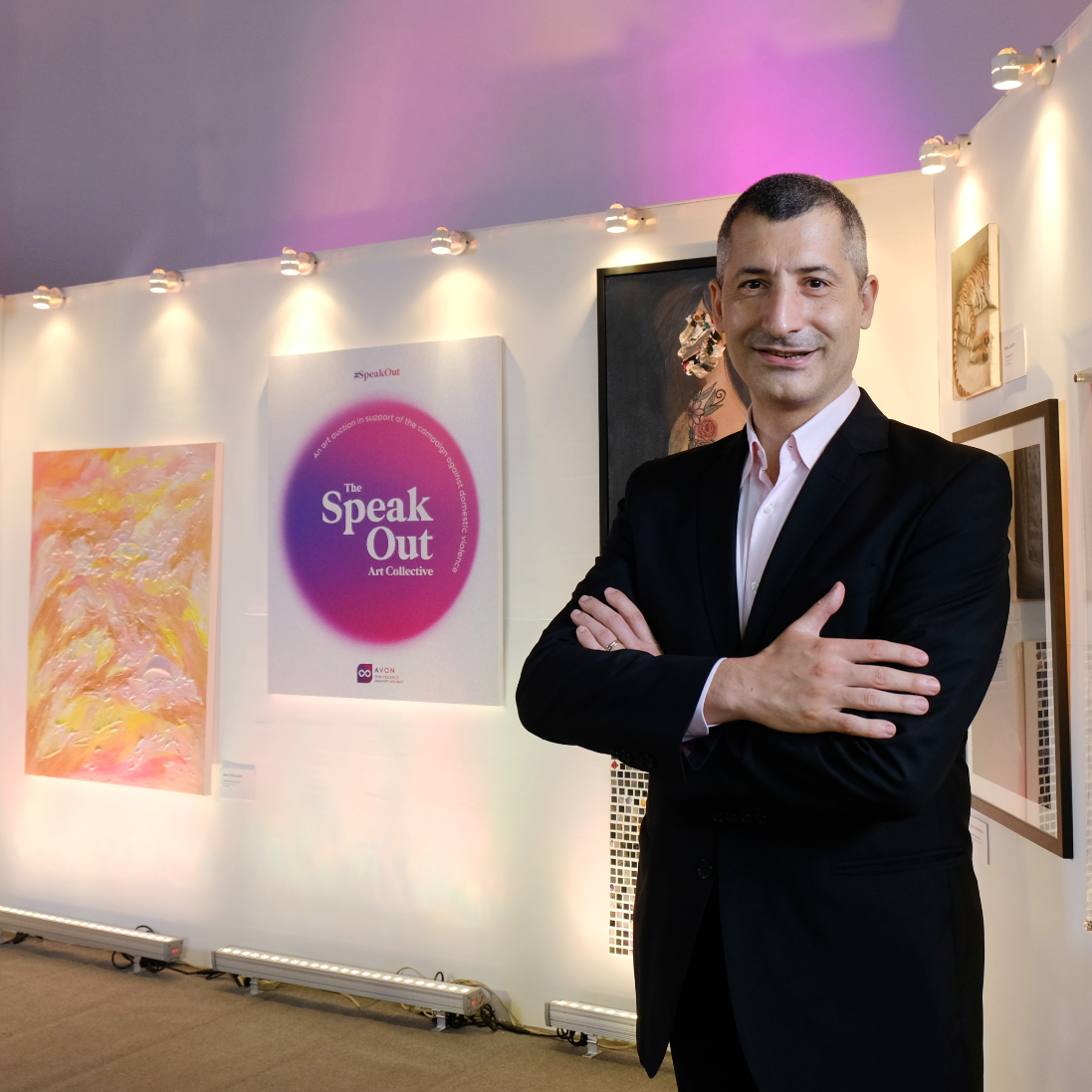 "Our campaign, #SpeakOut Art Collective is actually a continuation of many actions that Avon is doing around the world. In the past year, Avon started this journey more than 135 years ago with a unique purpose – to drive financial independence for women, to improve their lives and also to mitigate the major threat that women are facing: breast cancer, and now, domestic violence," Razvan Diratian, General Manager of Avon Philippines said during a virtual press conference.
"We chose this kind of fundraising because we believe that sometimes, art speaks better about feelings and emotions," he added.
The art collective features the works of visual artists Denise Heredia, Nicole Concepcion, Ciane Xavier, Gabby Prado, Cru Camara, Tyang Karyel, Mara Fabella, Tammy De Roca, Bea Policarpio, and Bree Jonson.
"This is an art exhibit featuring the artworks of an all-female lineup ranging from visual art to photography, sculpture and paintings. These very talented, very generous and very passionate artists really spent their time and energy to help us with this cause," enthused Marion Limlengco, Avon Philippines Public Relations head.
During the online launch happened on March 19 via Avon's Facebook page, musicians Kiana Valenciano and Peaceful Gemini also contributed their voices to the cause through their exclusive performances.
Apart from the auction, Avon will also raise more funds for the advocacy by launching limited-edition #SpeakOut fundraising products: the Avon #SpeakOut Lipstick, the Evita watch, the Avon Love yourself jewelry set, and the women's empowerment umbrella.
With additional report: The Philippine Star, Ysabel Vitangcol; The Manila Times, Iza Iglesias
Image sources: Sunstar, Rappler, Philippine Star