Considered as a collector's gold, Michael Jordan's game-worn jersey from college days was sold at auction.
Jordan's 1982-83 UNC jersey was sold for a jaw-dropping $1.38 million through Heritage Auctions, according to USA Today.
It is the record-breaking highest bid someone has paid for a Jordan jersey.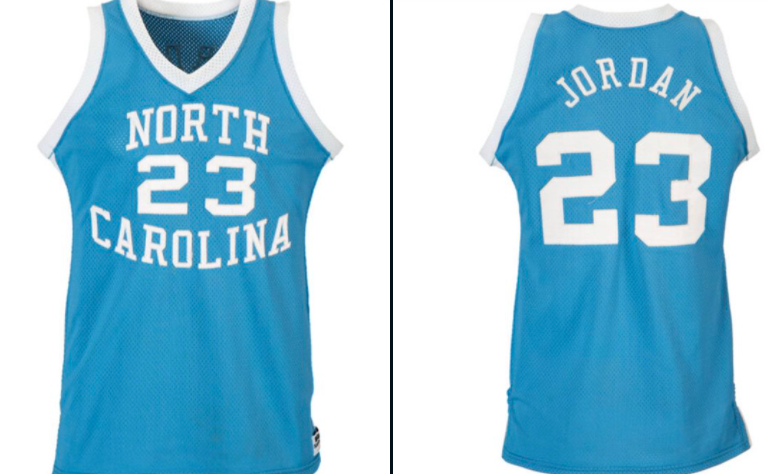 That uniform, per the report, is the the last of its kind that is photograph coordinated to his Sporting News magazine "Player of the Year" cover photo from the said season.
The jersey reportedly sold first at an auction for more than $63,000 in 1999. The previous record for a Jordan jersey, according to USA Today, was last 2020 when a 1986-87 Chicago Bulls jersey sold for $480,000.
Jordan spent three seasons playing at North Carolina, and won a national title there during the 1981-82 season. He averaged 17.7 points and five rebounds in his career with the Tar Heels.
With additional report: Yahoo! Sports, Ryan Young
Image sources: sportingnews.com; Twitter, @darrenrovell; NBC Sports