As part of the government's initiative to immunize Boracay workers, the island will receive their share of vaccines.
National Task Force on COVID-19 (NTF) allotted 3,000 doses upon the request of the Department of Tourism (DOT). The Municipal Health Office will receive the said vaccines and will be allotted to 3,000 workers "identified by the private sector." The second doses will arrive on a different shipment.
DOT, in a meeting with the tourism and business groups of Boracay, encouraged them and the municipal office of Malay to advance the registration of workers. Tourism workers are now classified as A4 (frontline personnel in essential sectors) under the Priority List of the government's vaccination program.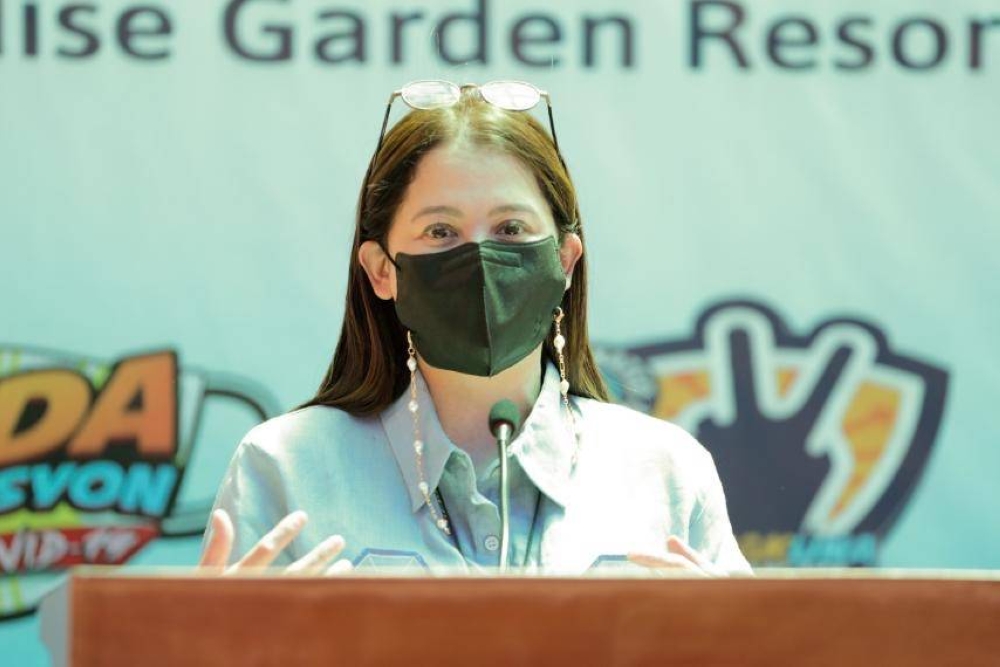 According to the tourism associations, there are currently 5,000 workers in Boracay's hotels and restaurants. Municipal Mayor Frolibar Bautista reported during the meeting there were also 7,000 tourism frontliners in various cooperatives on the island. Frontliners include boat pilots, tricycle drivers, vendors in souvenir shop, massage therapists, among others.
Some resorts, however, like Discovery Shores had apparently purchased Moderna vaccines already for their workers. "So we want a real headcount how many tourism workers still need vaccines, so the NTF knows how much more vaccines to send to the island," a DOT representative stressed.
At present, Boracay started immunizing its residents in the A1-A3 priority listing with vaccines coming from the Aklan provincial government. Mayor Bautista and private stakeholders earlier requested the national government and the DOT for vaccines good for 40,000 islanders.
In a bid to push domestic tourism and speed up the reopening to foreign tourists, the DOT has been requesting for vaccine allocations for A4 tourism frontliners in key destinations.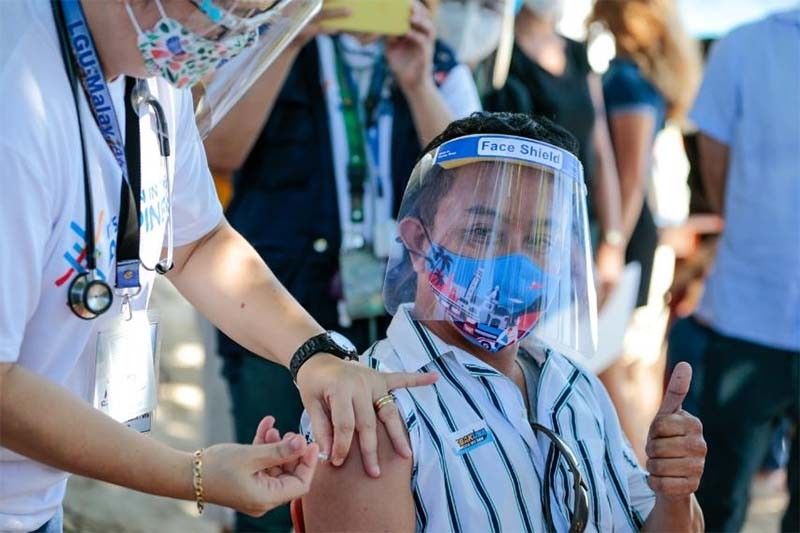 Meanwhile, it was assured that Boracay Island is still open to visitors despite the province of Aklan being put under general community quarantine (GCQ).
As cited Section H of Resolution 124 of the Inter-Agency Task Force on the Management of Emerging Infectious Diseases, to wit: "Point-to-Point travel to areas under [GCQ] and Modified [GCQ] shall be allowed without age restrictions subject to an RT-PCR test-before-travel requirement for those below 18 years old and above 65, and other protocols and restrictions as may be imposed by the [Department of Tourism] and the Local Government Unit of destination."
As such, residents from Metro Manila can still travel to Boracay for their vacations, adding that those between 18 and 65 years old are also required to be tested before traveling.
In the first half of the year, 74,397 domestic tourists visited Boracay, down around 75.5 percent from the same period in 2020. The bulk of the visitors this year was recorded in June at 26,354, a huge jump from the 81 who visited in June 2020.
With additional report: Business Mirror, Ma. Stella Arnaldo
Image sources: Philippine Star, Manila Times